We pick some of the most exciting movies to look out for in 2017 based on their trailers.
1. Guardians Of The Galaxy Vol 2 (April 27)
There is a lot of heart in the action-packed Vol 2 trailer of this upcoming Marvel movie. Rocket Racoon becomes Baby Groot's guardian and he is trying his best to keep the sapling out of trouble. Meanwhile, Star Lord wrestles with some unrequited feelings for Gamora. As for Drax the Destroyer, well, we'll get to find out what is his deepest darkest secret.
2. The Lego Batman Movie (Feb 9)
what life lessons will Batman pass down to his protege Robin? Is it how to handle a lunatic like Joker? Or how to be a part of a team to save Gotham? Most importantly, can Batman talk Robin into wearing pants?
3. Spider-Man Homecoming (July 6)
Poor Andrew Garfield. Not only did the sequel to The Amazing Spider-Man 2 got canned, he also didn't do the movie long enough to get over the death of Gwen Stacy, meet Mary Jane or be a part of The Avengers. Spider-Man Homecoming stars Tom Holland as the superhero. He gets Tony Stark as a mentor and his web-slinging abilities are enhanced with a pair of wings.
4. John Wick: Chapter 2 (Feb 9)
After losing his pet beagle in the previous movie, former assassin John Wick looks set to retire with a new pitbull. However, the business is not done with him yet and John is forced to do some dirty work again to save his life. Please don't let anything bad happen to the new dog.
5. War For The Planet Of The Apes (July 13)
Woody Harrelson's voice narrates this dark and harrowing trailer about the war between humans and genetically-modified apes. Can the humans finally overcome the apes led by Caesar this time? Or are the humans just fighting a losing battle against a bigger enemy... themselves?
6. Kong: Skull Island (March 9)
Speaking of apes, would life be easier for Caesar if he had a friend like Kong? Samuel L. Jackson is upset that he is stuck on a deadly island he knows nothing about. With a "monster from a bygone era" hot on his trails, Jackson better starts thinking about running fast.
Set against Johnny Cash's sombre cover of Nine Inch Nails' Hurt, Logan takes us a to a world where mutants are rapidly declining in numbers and Professor X has Alzheimer's. Logan is no longer invincible as he is seen struggling to heal himself. Then there's a young mutant girl that needs to be protected. You're going to need some tissues to go along with your popcorn for this one.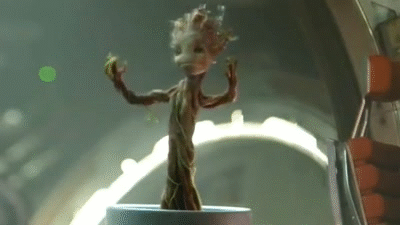 Can Dwayne Johnson revive a cheesy, dated TV series into box office gold? Well, he is going to try. He plays a lifeguard who drags a reluctant rookie to solve the case of dead bodies getting dumped on the beach. Plenty of shirtless scenes and running in slow motion.
Gal Gadot pretends to be Chris Pine's secretary in this action-packed trailer of Wonder Woman. The only question I have after watching this trailer is: will Wonder Woman's invisible jet make an appearance?
10. xXx: Return Of Xander Cage (Jan 26)
It must be great to be doing wardrobe for Vin Diesel in this movie because he pretty much recycles his clothing from The Fast and Furious. Tight black shirt? Check. Shirt with torn sleeves? Check. Tight white singlet? Check. Diesel returns as Xander Cage to wreak more havoc with the help of an all-star cast featuring Donnie Yen (yay!) and Deepika Padukone. Maybe that's where his wardrobe budget went.