[audio mp3="https://cdn.star2.com/wp-content/uploads/2016/10/Adventure-Time-Ending-Theme-256-kbps.mp3"][/audio]
---
Cartoon Network has just announced that its multiple award-winning cartoon series, Adventure Time, is set to end in 2018.
Before we all cry and start to panic like Lemongrab, let's remind ourselves of all the other fantastic animated series on Cartoon Network like Steven Universe, Clarence and We Bare Bears.
Adventure Time was created by Pendleton Ward and made its debut on Cartoon Network in 2010. Since it began, it has won six Emmys, two Baftas, a Peabody and a string of other awards in the US and Britain. Adventure Time is currently in its seventh season, with the eighth one beginning just before the end of 2016; the ninth season in 2018 will be its last.
The show tells of the adventures of Finn the human (voiced by Jeremy Shada) and his best friend, Jake the dog (John DiMaggio). in the post-apocalyptic magical Land Of Ooo. There, they are joined with numerous quirky characters like Princess Bubblegum, Marceline the Vampire Princess/Queen, Ice King, Gunter, Lumpy Space Princess, Flame Princess, Lemongrab and BMO.
The series has also attracted a number of celebrity guest voices including George Takei (who plays a big ol' talking, conniving heart!), Neil Patrick Harris, Cloris Leachman and Andy Samberg.
Thanks to its unconventional storylines and unique characters, Adventure Time is loved by older kids and adults. It is one of the network's most popular and succesful cult hits, having had partnerships with toy companies, publishing houses and fashion brands to produce Adventure Time-themed merchandise.
"Adventure Time changed the definition of what a kids' TV series could be, and it's had a resounding impact upon popular culture around the world," said Rob Sorcher, chief content officer for Cartoon Network in a press release. "Cartoon Network Studios is proud to have brought together this group of brilliant artists and animators who helped make Adventure Time one of the most critically acclaimed TV series of a generation."
Meanwhile, Ward noted: "Adventure Time was a passion project for the people on the crew who poured their heart into the art and stories. We tried to put into every episode something genuine and telling from our lives, and make a show that was personal to us, and that had jokes too! I'm really happy that it connected with an audience for so long. It's a special thing, I think."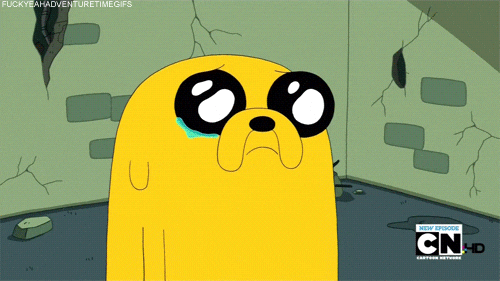 [quote_box_center author=""]
Adventure Time, come on grab your friends
We'll go to very distant lands
With Jake the dog and Finn the human
The fun will never end, it's adventure time!
[/quote_box_center]
[audio mp3="https://cdn.star2.com/wp-content/uploads/2016/10/Adventure-Time-Theme-Song-HD-256-kbps.mp3" autoplay="y"][/audio]
Join our Telegram channel to get our Evening Alerts and breaking news highlights