Here are some gift ideas ranging from apparel, accessories to equipment for aching muscles.
Toe shoes may need to be purchased by the people who'll be wearing them, but that doesn't leave you without options for gifts that will please the dancer in your life.
We've found some items that are both pretty and practical for the dancer of any age.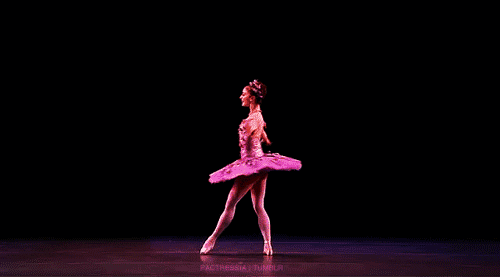 For a stylish warm-up
If she likes buttons and bows, tie dye and fur, Sock Dreams legwarmers are sure to make her happy. Colours, sizes and textures seem endless and best of all, they offer free international shipping. Prices start at US$13. Dancers who prefer more conservative colours might appreciate legwarmers from Australia-based Bloch. A$13.95.
Treat the feet
Yamuna's spiked half-domes not only massage the foot, they increase flexibility and range of motion and, when used in conjunction with the accompanying DVD, promote proper alignment. They can prevent or alleviate ailments known to plague dancer's feet such as hammertoes, fallen arches and, of course, sore feet. US$64.95.
A bag to hold it all
What could be a more classically perfect gift for a dancer than the Polochon Glide bag from Repetto to take to the studio At 42x21cm, this one is just right for bringing everything he or she needs to the studio and back. Available in pearl or pink. €52.
For the floor bar
Great for between practices or for a floor bar, Lululemon's latest crop, the Laser Cut Wunder Under, is not only comfortable but flatters the dancer's hard working legs. €98.
A practice skirt to twirl in
Bloch's sheer, mid-thigh-length practice skirt with a cross front and tie fastening comes in feminine colours that are bound to please any dancer. AUD$44.95. – AFP Relaxnews
Join our Telegram channel to get our Evening Alerts and breaking news highlights