PETALING JAYA: Alliance Bank Malaysia Bhd has extended its partnership with Credit Guarantee Corp Malaysia Bhd (CGC) and allocated an additional RM1bil under Portfolio Guarantee schemes to help micro, small and medium enterprises (MSMEs).
In a statement, the bank said the partnership would enable eligible MSMEs, even those that lack collateral, to obtain financing of up to RM1mil per MSME.
The financing is to expand their business operations.
It said the bank had simplified the application process to smoothen the process, requiring only minimal documentation with approval as fast as one day upon complete document submission.
"Businesses also have the option of applying for their loans online without ever needing to visit a bank branch," it said.
Alliance Bank said the previous schemes launched together with CGC with a total amount of RM2.05bil have been completely taken up.
They have benefited almost 4,000 businesses to date.
This is inclusive of RM750mil under Bank Negara's Targeted Relief and Recovery Facility scheme to support businesses navigate through and recover from the pandemic.
Group CEO Kellee Kam said this strategic alliance with CGC was part of the bank's Acceler8 strategy to continue its velocity in the MSME segment.
"We want to help MSMEs access financing quickly to grow their business.
"This is by making the process easy and convenient, providing them with an additional avenue to obtain banking facilities," he said.
CGC president and CEO Datuk Mohd Zamree Mohd Ishak said: "This RM1bil Portfolio Guarantee scheme launched with Alliance Bank is another important initiative taken by CGC to ensure that Malaysian MSMEs continue to have access to financing, assisting them to strengthen their resilience and enhance their sustainability, post-pandemic."
Meanwhile, from April 1, 2022 to April 30, 2023, CGC had successfully launched a total of RM3.5bil worth of portfolio guarantee/wholesale guarantee with Malaysian financial institutions and development financial institutions.
Acceler8 was launched by Alliance Bank in February this year.
The strategy is to drive the bank's growth over the next four years.
This will be done by targeting new market segments and business verticals, regional expansion, championing sustainability as well as driving synergies and value creation through digital innovations and partnerships. — Bernama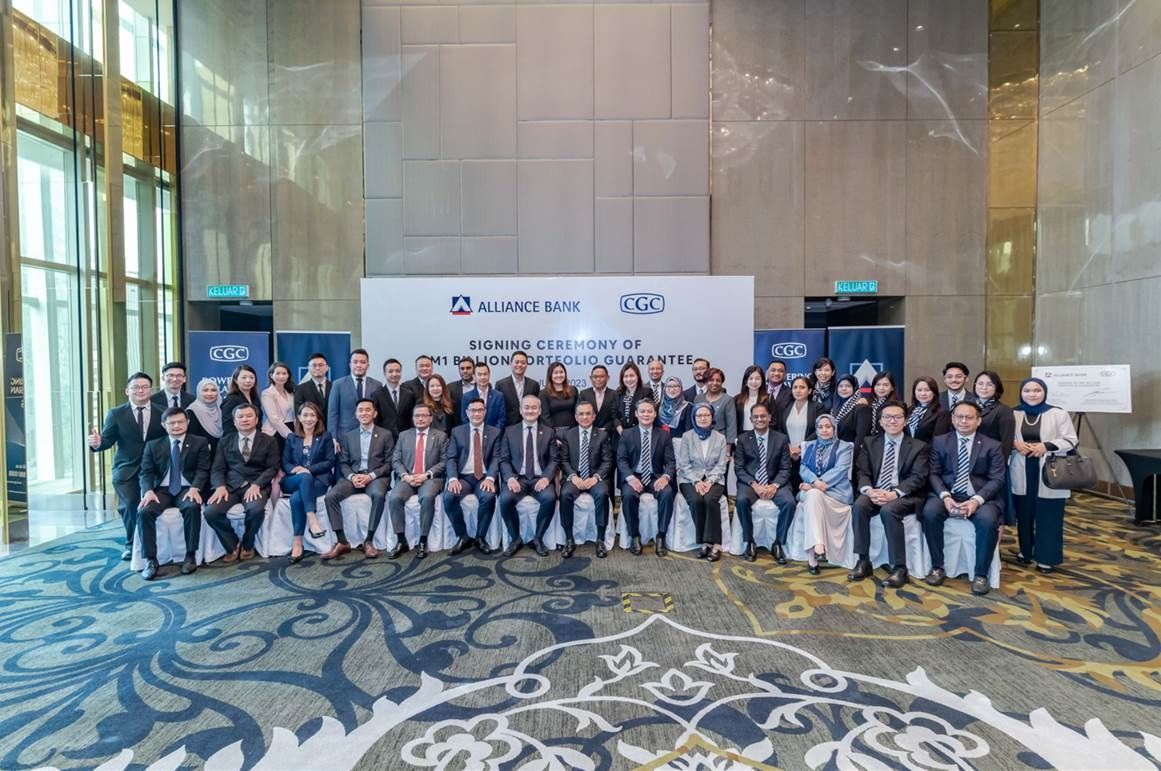 The working teams from CGC and Alliance Bank
Subscribe now to our Premium Plan for an ad-free and unlimited reading experience!