Hong Kong stand-up comedian Vivek Mahbubani, known as "Ah V" to his fans, was distressed to learn he needed to visit the hospital every four weeks to receive immunoglobulin therapy – perhaps for the rest of his life – after a worrying diagnosis three years ago.
The monthly therapy has often disrupted the 40-year-old's performance schedule since doctors diagnosed him with immunodeficiency disorder in 2020. In pre-Covid times, he travelled at least once every two months for work.
However, a recently introduced therapy has become a game changer for Mahbubani, as he is now able to self-administer immunoglobulin, a mixture of antibodies, on his own every week.
Do you have questions about the biggest topics and trends from around the world? Get the answers with SCMP Knowledge, our new platform of curated content with explainers, FAQs, analyses and infographics brought to you by our award-winning team.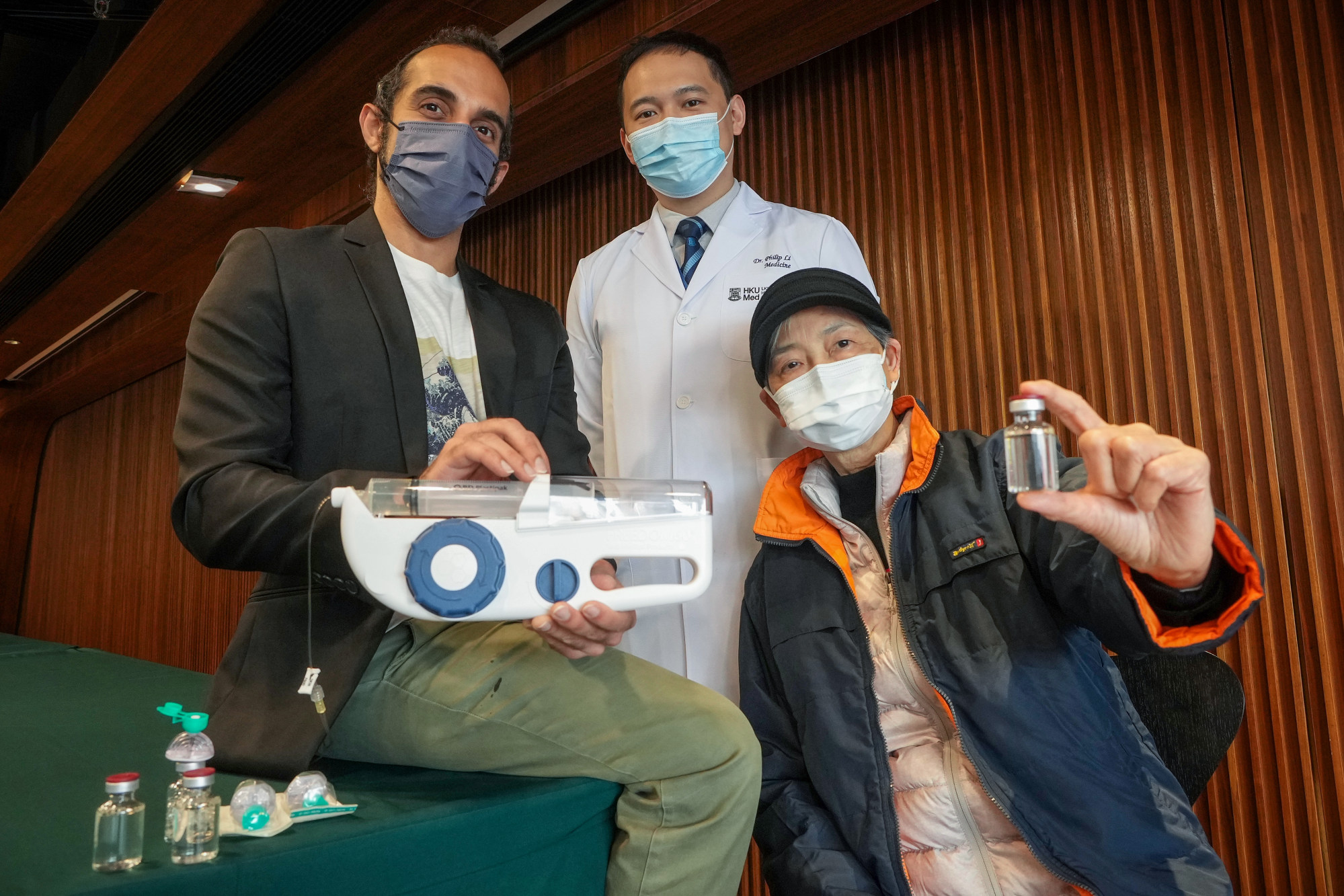 The treatment could be performed in the comfort of his home or a place of his choice, which – on one memorable occasion – was a train.
"The whole process was simple, easy, the equipment was handy, and no one noticed at all.
"My stress is all gone, I no longer treat the illness as a matter of concern, or blame myself for the huge inconvenience," he said. "It has become a regular habit for me, just like taking vitamins."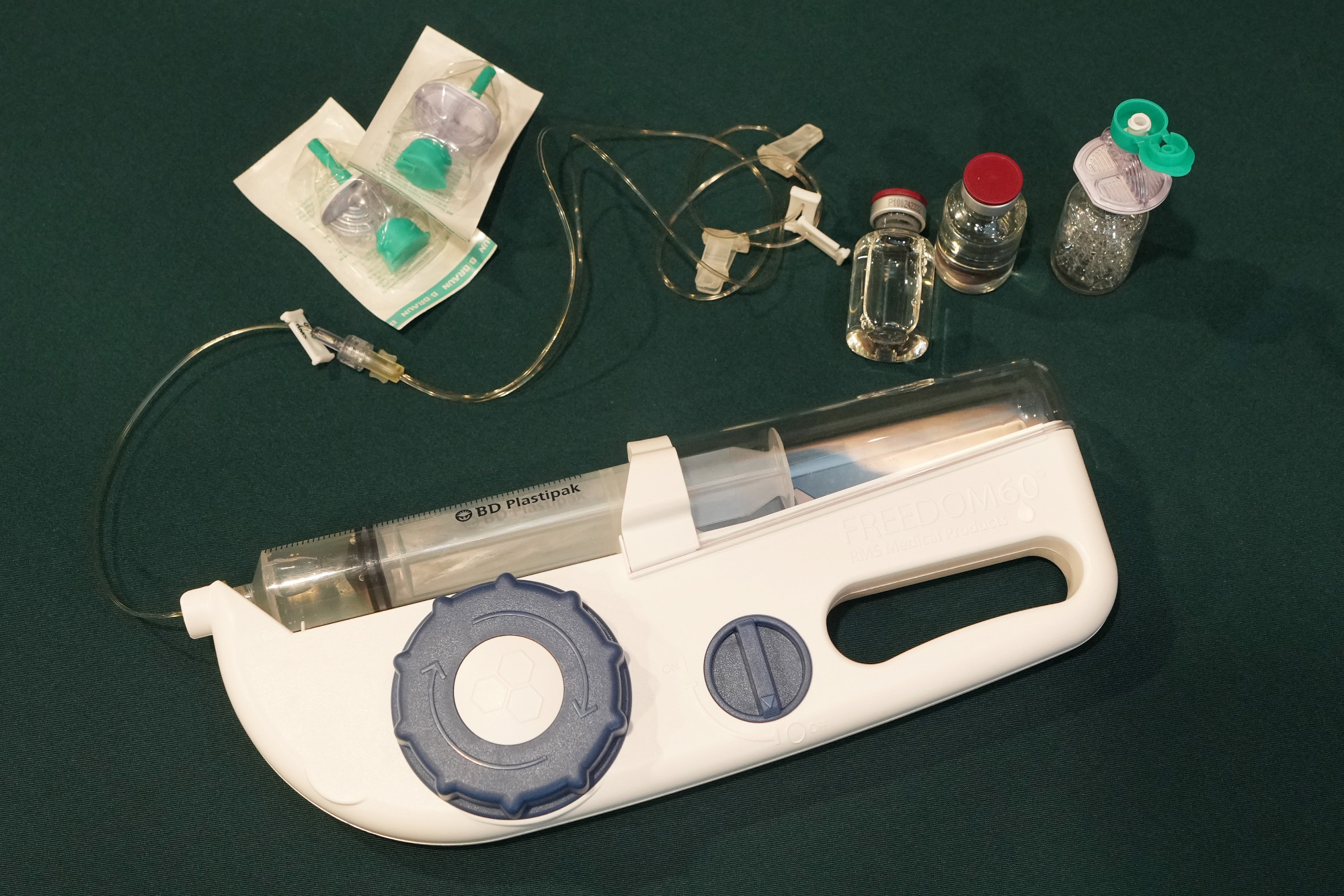 The research team at the University of Hong Kong (HKU) led by Dr Philip Li Hei, began introducing subcutaneous immunoglobulin therapy – which can be self-administered – for use in the city three years ago, to provide a more convenient and cost-effective treatment alternative for immunodeficiency disorders patients at no extra charge.
Li, division chief of rheumatology and clinical immunology at HKU's medical school, said the disorder was common among people with lymphoma and leukaemia, as chemotherapy could weaken their immune system, making them vulnerable to diseases.
Typically, immunodeficiency disorders have been treated by injecting immunoglobulin intravenously, into the veins, to increase the antibody level of patients, he said.
However, patients would have to visit the hospital for the therapy every four weeks, with each session lasting half a day, to achieve a sufficient antibody level for the rest of the month.
According to a research paper by Li and his team, published last month in Frontiers in Immunology, more than 340 patients received the therapy at Queen Mary Hospital in 2021, most of which were haematology patients.
"This practice is unfriendly for both the patients and healthcare workers, especially when public hospitals were very short-staffed during Covid times," he said. "But the subcutaneous therapy would be much more convenient."
Instead of the veins, subcutaneous therapy allows patients to insert a needle into fatty tissue underneath the skin, typically the abdomen or thighs, every one to two weeks at home.
"Our research found that subcutaneous therapy achieved a better clinical outcome, as it offers stronger protection against infections, reduces hospitalisations, and improves patients' quality of life. More than HK$25,000 in healthcare costs could be saved per patient every year," Li said.
The weekly therapy allowed the drug to be absorbed slowly, which aligned with the natural speed of producing antibodies, he explained.
"In intravenous therapy, patients could suffer from side effects right after the therapy, like bone pains due to high fluctuations in antibody level," he said. "They would also fall ill easily if their monthly therapy was delayed.
"In the worst case, they could develop complications such as stroke and heart disease, but such risks could be reduced significantly with the help of subcutaneous therapy."
Almost 30 immunodeficiency disorders patients have switched to the self-administered injections since their introduction in 2020. Li expected more patients to benefit in future.
The new therapy has also enabled Lo, a 71-year-old woman with lymphoma, to plan a trip to Canada in March to visit her daughter, whom she has not seen in three years.
"I was quite frightened to insert the needle at the beginning and my hands couldn't stop trembling, but the medics were very patient with me," she said. "Now I have been doing this on my own for more than two years and it saves me so much commuting stress and the risk of catching Covid while visiting the hospital."
Li plans to work with local blood banks to develop the drug needed for subcutaneous therapy, to ensure stable supply and improve the cost-effectiveness of therapy.
"To achieve that, we would need a new medical building, preferably close to Queen Mary Hospital, so we can provide one-stop service for patients by performing tests, refilling their drugs, and doing follow-up consultations," he said.
More from South China Morning Post:
For the latest news from the South China Morning Post download our mobile app. Copyright 2023.
Subscribe now to our Premium Plan for an ad-free and unlimited reading experience!