Malaysia:
* Covid-19 Watch: 2,898 new cases, nationwide ICU bed usage at 66.7pc
* No more appointing Cabinet ministers as a reward, says Anwar
* Anwar to meet Hajiji, Shafie to discuss formation of Cabinet
* Barisan will support Anwar in confidence vote, says Zahid
* Include Zahid in talks on Cabinet line-up, says Umno sec-gen
* Cabinet must be free of MPs with court cases, says Nik Nazmi
* Malaysia: Not everyone's happy with sudden public holidays
* Tabling the budget could double up as confidence vote for Anwar, says Amirudin
* Ringgit likely to revisit 4.46 level this week
* Bursa Malaysia to trend higher this week on better foreign fund support
* Why some Malaysian youths are going bankrupt - Insolvency Dept: Over 20% of bankrupts are youths
* Govt agencies given two weeks to come up with ways to address rising cost of living, says Anwar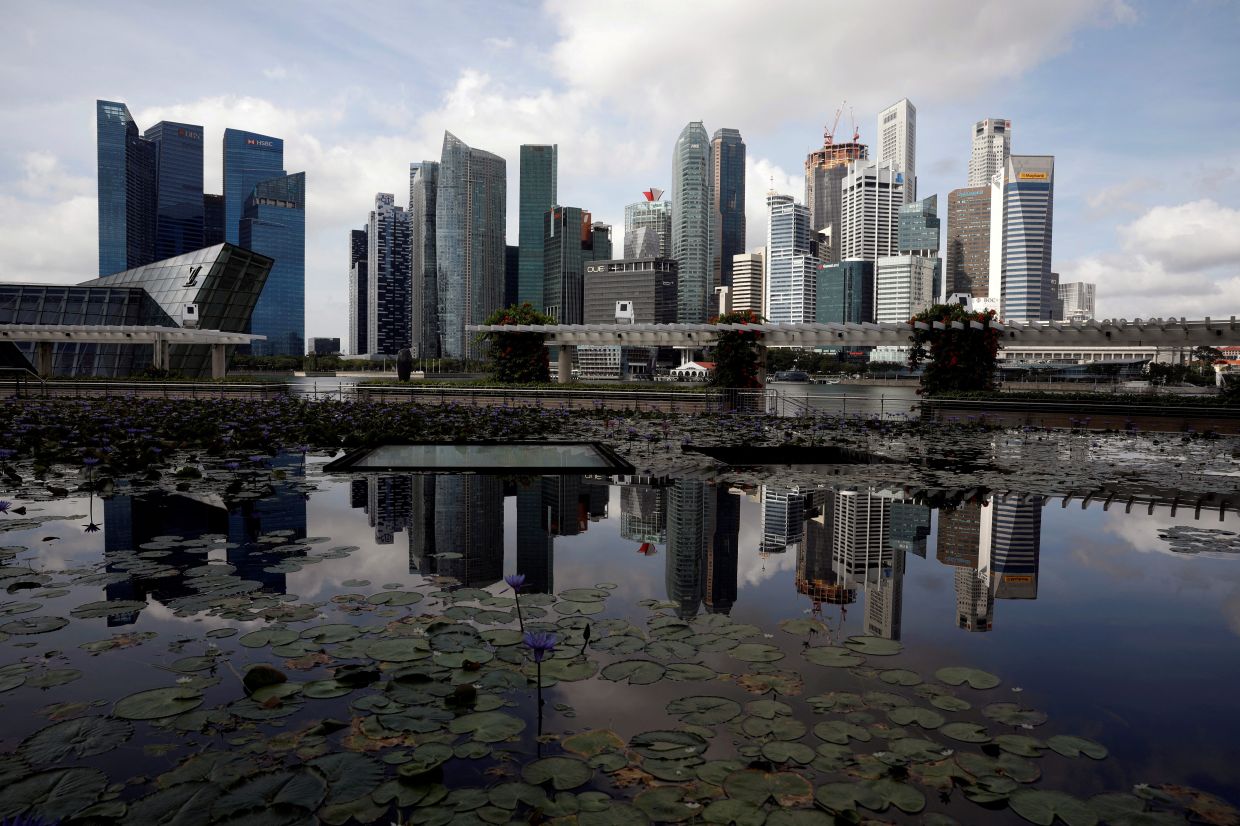 A view of the city skyline in Singapore. - Reuters
Singapore:
* Singapore firm comes up with world's first molecular blood test for early detection of gastric cancer
* Illegal gambling operator promoting cockfighting to Singaporeans
* United Kingdom and Singapore agree to foster more post-Brexit fintech links
* Thousands throng Anime Festival in Singapore after long Covid-19 hiatus
* Singapore DPM gets key party role as succession advances
Indonesia:
* Singapore, Malaysia, Brunei and Thailand in joint bid to grant 'kebaya' UNESCO heritage status; Indonesia stays out
* Indonesia to use excess budget cash to rein in 2023 borrowing
* 'Unity in diversity' led Indonesia to G20 success
* France praises 'intimacy' with Indonesia
* Indonesia Jokowi's 'Charlie's Angels'
Dancers show their handmade crafts during a cultural festival at the Nusa eco-tourism village, Aceh province on Sunday, November 27, 2022. - AFP
Thailand:
* Apec, ganja, World Cup football and the weakness of Thai planning
* Counter low births by focusing on seniors, says Thai population expert
* Anwar's leadership comes at the right moment, says veteran Thai journalist
* Abortion access in Thailand hampered by stigma and limited resources
* Russian tourists return to Thailand's Pattaya thanks to direct Azur Air flights
Philippines:
* Philippines sees debt-to-GDP ratio falling to 50% by 2028
* Philippines logs 1,326 new Covid-19 cases and 23 deaths on Sunday (Nov 27)
* Philippines: Tunnel dug for 'scuba diving'
People watching a dancing water fountain in Manila. - AFP
Vietnam:
* Vietnam agricultural sector aims to raise organic fertilizer proportion to 25% in 2025
* Vietnam reports a low 358 new Covid-19 cases and no new deaths on Sunday (Nov 27)
* Tiny traditional houses provide cultural model in Vietnam
Myanmar:
* Myanmar reports only 20 new Covid-19 cases
* Tourist arrivals in Myanmar double in sseven months
Monkeys eat fruits during the annual Monkey Festival in Lopburi province, Thailand, on Sunday, November 27, 2022. - Reuters
Cambodia:
* Moody's sets outlook rating to 'negative' for Cambodia
* Cambodia requests deployment of additional forces and equipment to South Sudan
Laos:
* Laos: All systems go for construction of US$547 million logistics park project in Vientiane
* Laos-Thailand drug scandal - Laos cosmetics boss denies connection to Thai drug bust
Brunei:
* Brunei records one new Covid-19 death and confirms two patients are now in serious conditions
* Brunei students head to Malaysia in exchange programme
An aircraft operated by British Airways lands on the third runway at Hong Kong International Airport in Hong Kong, China. Hong Kong's new, third runway, which opened in July, is part of a HK$141.5 billion ($18 billion) project that will increase its footprint by 50%, adding 650 hectares (1,606 acres), equivalent to the size of Gibraltar. - Bloomberg
AseanPlus:
* China signals no change to zero-Covid policy despite mass protests across country
* Attention turns to presidential poll after Taiwan ruling party thrashing
* Endemic or not, keep practising measures against Covid-19, urge experts
* Defanged Mahathir will not be easily forgotten
* Leader Kim Jong-un vows North Korea to have world's most powerful nuclear force
* Shanghai hit by Covid-19 protests as anger spreads across China
* Why do black holes spew particles into space? Scientists say shock waves may explain mystery
* Hong Kong's restaurant ranks expand faster than before Covid-19, as eateries prove more resilient than retail
* Coronavirus: China hits infection record as authorities walk line between containment and easing harsh measures
* Chinese banks pledge billions in credit support to help struggling developers after Beijing confirms rescue plan
* European Council chief to meet Chinese President Xi Jinping in Beijing as bloc seeks to recalibrate ties
* Deadly fire prompts anger in China
* Taiwan president resigns as party leader after election loss
* Japan PM Kishida's approval hits new low after ministers resign
* PREVIEW-Soccer-Qatar depart their party looking to avoid third successive loss
* Soccer-Injured Boyle promoted to 'vibes manager' in Australia's World Cup squad
* Soccer-Doan to start for Japan, Costa Rica make two changes
Subscribe now to our Premium Plan for an ad-free and unlimited reading experience!