Hong Kong customs officers have confiscated HK$22 million (US$2.8 million - RM12 million) worth of fake brand-name products ranging from high-heeled shoes to watches and arrested five people in a two-week citywide operation.
An investigation suggests most of the nearly 80,000 counterfeit products seized in the operation were destined for countries such as the United States, Britain, Germany, Czech Republic, India, Morocco and the United Arab Emirates, the Post has learned.
Items seized by officers from customs' intellectual property investigation bureau between April 26 and Monday included handbags, high-heeled and sports shoes, fashion accessories, sunglasses, watches and mobile phone accessories.
Do you have questions about the biggest topics and trends from around the world? Get the answers with SCMP Knowledge, our new platform of curated content with explainers, FAQs, analyses and infographics brought to you by our award-winning team.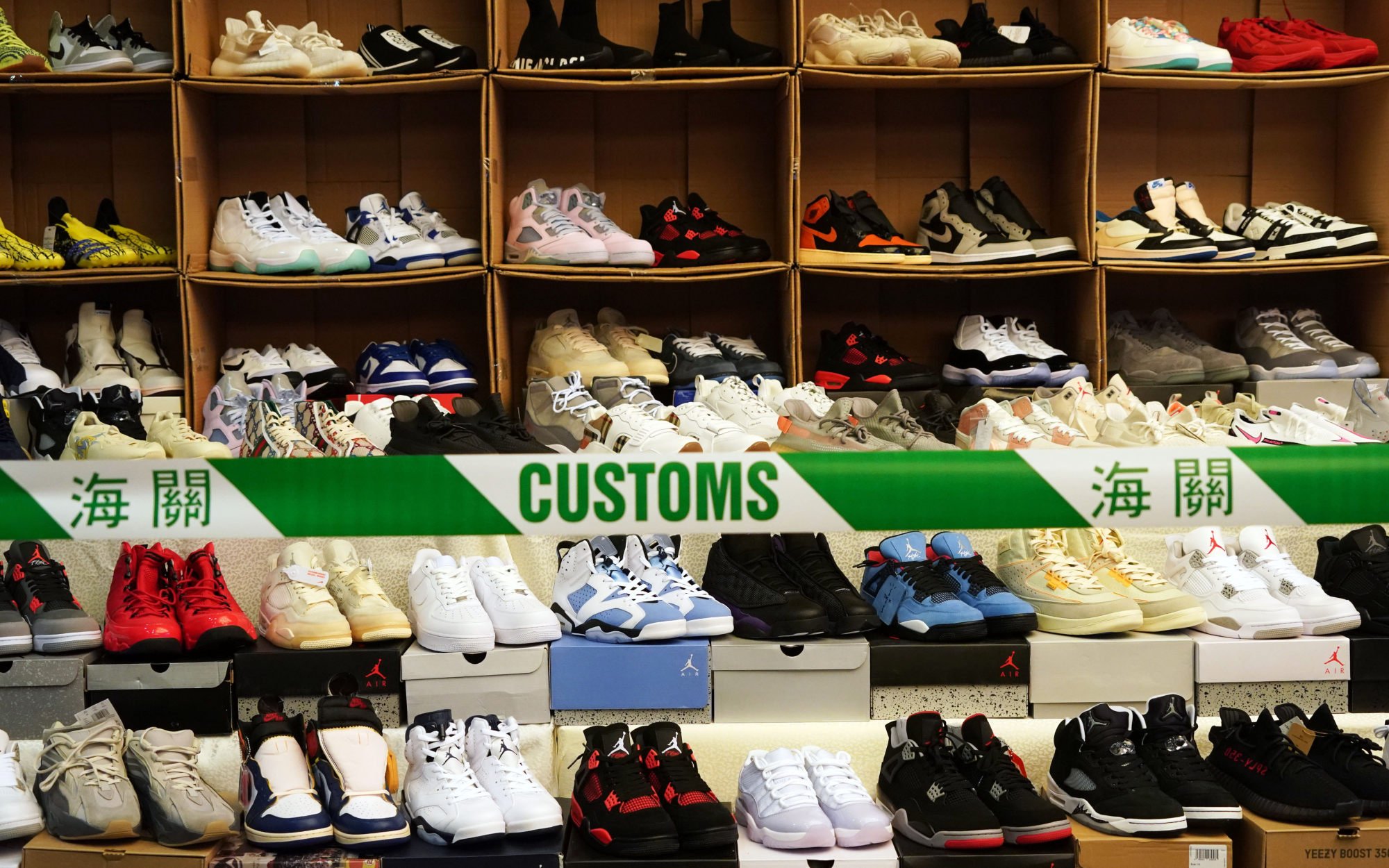 The fakes replicated well-known brand names such as Patek Philippe, Rolex, Hermes, Chanel, Gucci, Louis Vuitton, Prada and Nike and were smuggled into the city from neighbouring areas and Asian countries by air and sea.
About 9,000 knock-off watches worth HK$10 million in total were seized in the operation, code-named "Tracer 2". More than half of them were bound for India and most of the rest for Dubai. The fake watches could each have been sold for between HK$5,000 and HK$10,000 overseas.
Assistant Superintendent Sky Fung Wai-ching of the bureau said it was the biggest seizure of counterfeit watches in a single operation in recent years.
He said most of the 80,000 products were seized in 12 "devanning areas" of logistics companies in Kwai Chung, Tsing Yi and Yuen Long in the operation, which aimed to combat counterfeit goods activities involving cross-boundary transshipment and local delivery.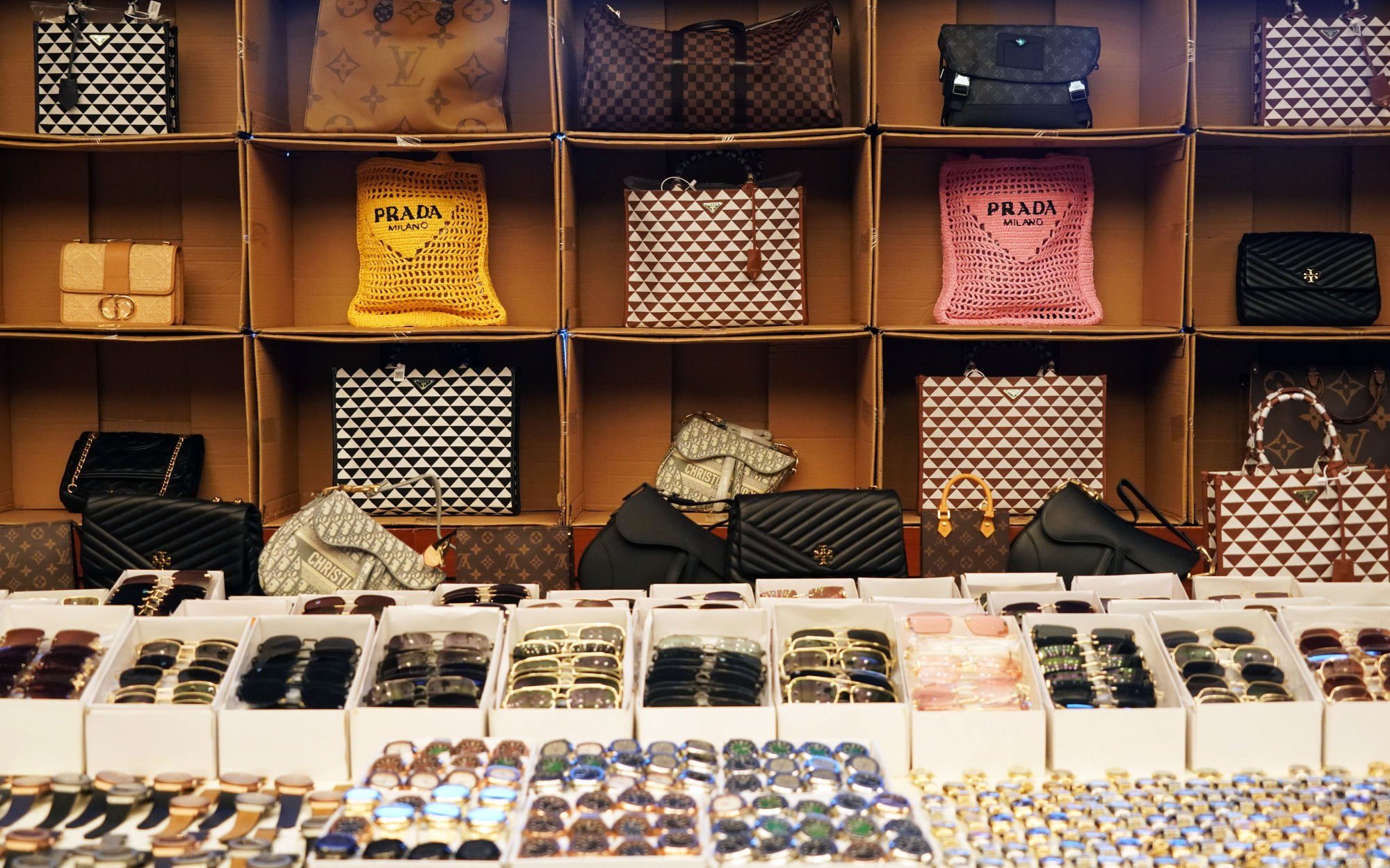 In Hong Kong, some cargo imported using different modes of transport will be conveyed to logistics company premises, known as devanning areas, for processing, temporary storage, local delivery or arranging re-export.
One parcel, for local delivery, seized in the raids contained a pair of high-heeled shoes and two handbags with forged trademarks.
A customs officer posing as a delivery worker took the parcel to a Tsuen Wan office, where the alleged consignee – a female clerk, 25 – was arrested last Wednesday.
Another 19 counterfeit products were seized in her office. The haul had an estimated street value of about HK$10,000. She was accused of selling the fakes through an online platform.
"Investigation showed the fakes were sold for an average price of between hundreds of dollars and several thousand dollars. That is about 10 per cent of the price of genuine products," Fung said.
Another delivery on April 26 led undercover agents to discover an upstairs footwear shop in Kwun Tong which sold counterfeit goods.
In the shop, more than 800 pairs of pirated sports shoes worth HK$900,000 were seized, while a 26-year-old male salesman was arrested. In follow-up raids, the three male shop proprietors, all aged 25, were also rounded up.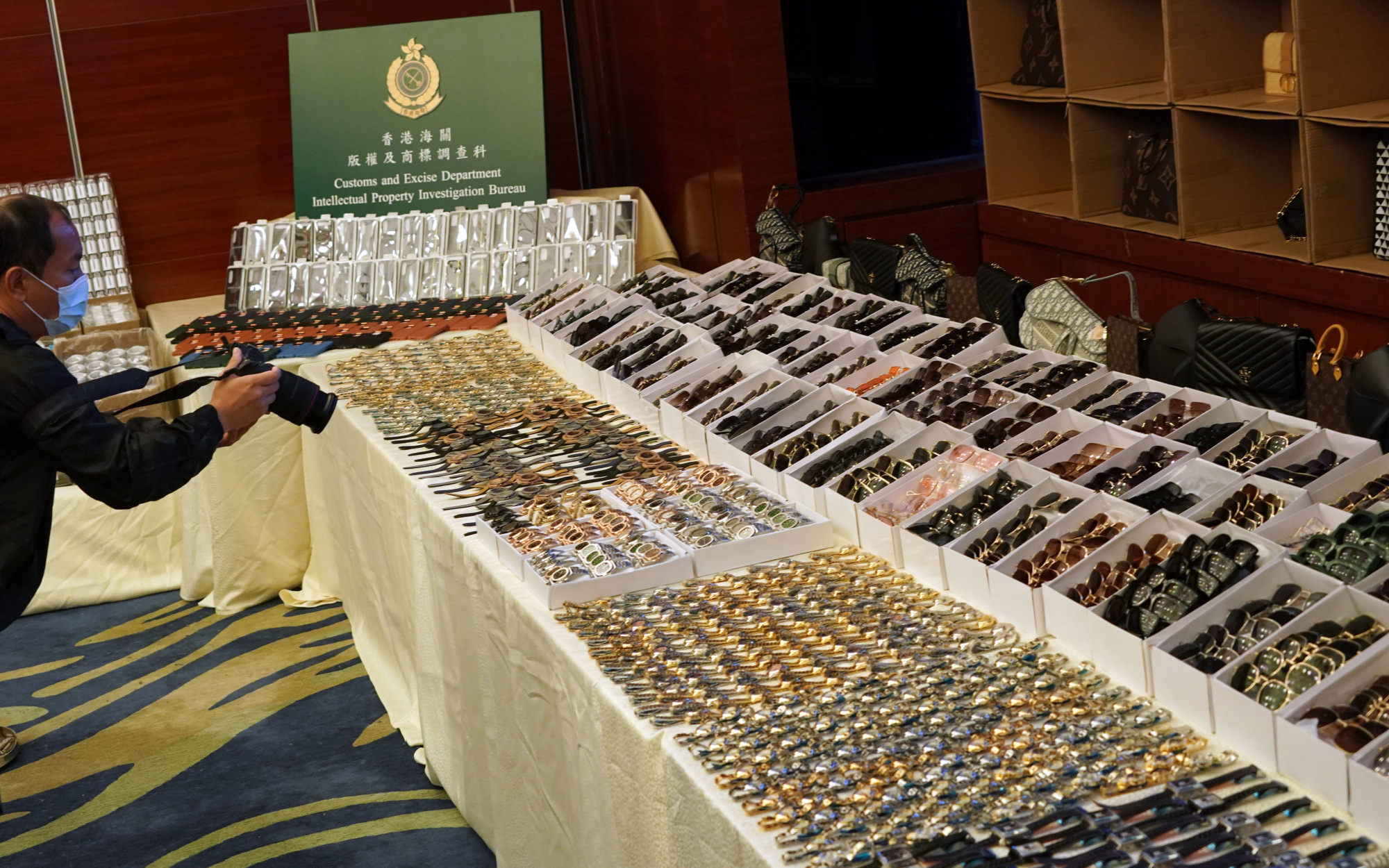 The five suspects were detained on suspicion of possessing goods with forged trademarks for sale or for the purpose of trade – an offence punishable by up to five years in jail and a HK$500,000 fine under the Trade Descriptions Ordinance.
All five have been released on bail pending further investigation.
It was the bureau's second operation this year. In January, officers confiscated more than 27,000 fake brand-name products worth about HK$10 million and arrested three people in an eight-day operation against contraband goods.
Fung said his officers would continue to tackle counterfeit goods activities at the source and vowed to spare no effort to combat such illegal trade.
Customs also reminded the operators of logistics companies to report suspicious goods being handled or stored in their offices. Members of the public may report any suspected infringing activities to customs' 24-hour hotline 2545 6182.
The bureau's Superintendent Gary Hung Hon-wing appealed to consumers to buy goods at reputable shops and urged store operators and online traders to be cautious in procurement and not to be involved in counterfeit goods activities.
He warned that selling or possessing for sale any goods with a forged trademark carried a maximum penalty of five years in jail and a HK$500,000 fine.
More from South China Morning Post:
For the latest news from the South China Morning Post download our mobile app. Copyright 2022.
Join our Telegram channel to get our Evening Alerts and breaking news highlights