Senior US and Chinese officials on Thursday offered competing visions of the role that businesses should play in relations between the two powers, with Beijing's envoy in Washington pointing to economic ties as an "anchor and propeller" in the tense relationship.
The US, in turn, amplified concerns about Beijing's non-market practices and warned American companies that their operations in China could undermine US national security.
Speaking in Washington, Qin Gang, China's ambassador to the US, said Beijing stood "ready" to expand economic cooperation in the arenas of agriculture, manufacturing, energy, and financial services.
Do you have questions about the biggest topics and trends from around the world? Get the answers with SCMP Knowledge, our new platform of curated content with explainers, FAQs, analyses and infographics brought to you by our award-winning team.
As China rocketed towards becoming the world's largest consumer market, "American companies are welcome to come on board to share the dividends of China's high-quality development", said Qin, speaking to an audience of business representatives at an event hosted by the US-China Business Council.
Beijing would soon be releasing details of a new scheme to fast-track the approval process for business representatives seeking to travel to China, Qin said. The new plans will cut the time taken to within 10 days and include "more convenient" testing and quarantine regimes, he said.
As for US concerns about market access and the business environment, Beijing would "lend an attentive ear and do our best to help", Qin said. "We also hope to have your understanding, and an objective and long-term view from you on these matters."
His words appeared not to sway the US State Department's head of economic growth, Jose Fernandez, who took to the stage soon after Qin to slam Beijing's industrial policies, its blacklisting of US media outlets and tech companies, and reprisals against entities that criticise the government, among other complaints.
Fernandez singled out China's blocking of social media companies like Twitter, while Chinese officials were free to use the platforms "to spread propaganda abroad".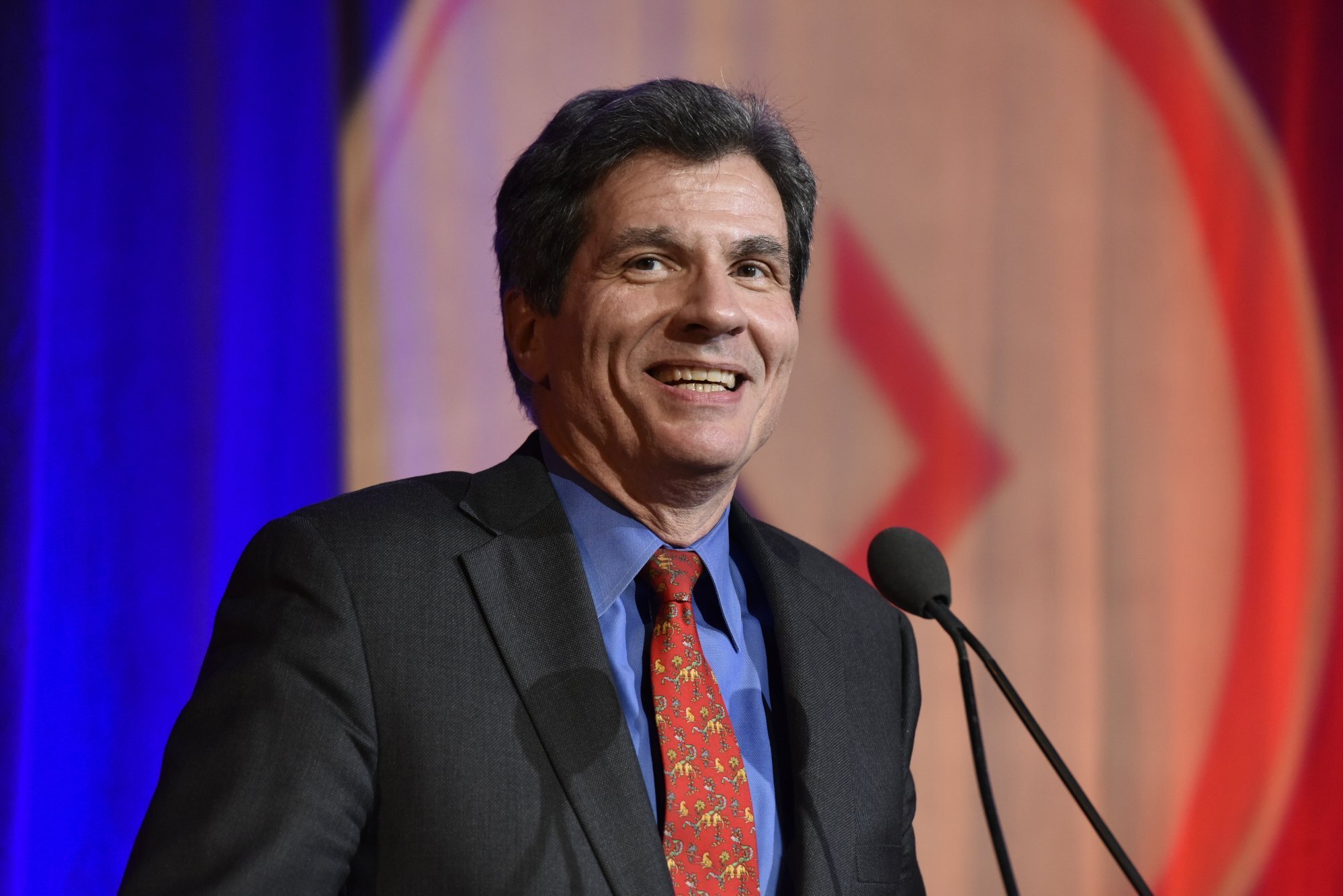 Reiterating grievances that grew prevalent during former president Donald Trump's administration, Fernandez also railed against Beijing's opaque use of industrial subsidies and its acquisition of US intellectual property via joint ventures.
"We welcome fair competition, but not competition that tilts the playing field against our workers and our companies," he said.
And in a warning that jarred heavily with Qin's appeal to the private sector to act as a stabilising force in the fraught relationship, Fernandez told the gathered audience of business representatives they were "not bystanders in the broader economic and strategic relationship".
"Please be mindful how your activities can affect US national security and the fundamental values that we hold dear," he said.
Earlier this year, the Joe Biden administration issued advisories to US companies operating in Hong Kong and the Xinjiang Uygur autonomous region, warning them respectively of risks of electronic surveillance and potential complicity in alleged forced labour.
The conflicting messages from Beijing and Washington on Thursday came as the two powers trade barbs over an upcoming "democracy summit", to be hosted next week by Biden.
Beijing, which was not among the virtual meeting's 111 invitees, this week joined Russia in accusing the US of using the gathering to stoke ideological rifts and create new "dividing lines" in the world.
Responding to that criticism on Thursday, White House press secretary Jen Psaki said the summit aimed to provide opportunities to discuss ways that countries could work together to protect democracy.
"That's nothing we're going to apologise for, no matter what the criticism is from any country around the world," she said.
The summit was also an opportunity to show that "no democracy is perfect, no democracy is ever final, and we should continue to build on that, discuss, engage, [and] encourage positive change", Psaki added.
While shunning Beijing, the Biden administration invited Taiwan to attend the summit, a sign of deepening support in Washington for the self-governed island as it faces increasingly frequent shows of force by the Chinese military.
In a swipe at the Biden administration on Thursday, Qin called for "the abolition of Cold War mentalities, not only by words but by deeds".
Thursday's event also featured an appearance by former US secretary of state and national security adviser Henry Kissinger, whose secret trip to China in 1971 paved the way for a warming of ties between Washington and Beijing.
The challenge facing the two countries was how they could continue to cooperate in certain areas while locked in competition in others, Kissinger said.
"And even if they don't cooperate on everything, how to work together without destroying each other and humanity – that is the overwhelming problem of our period."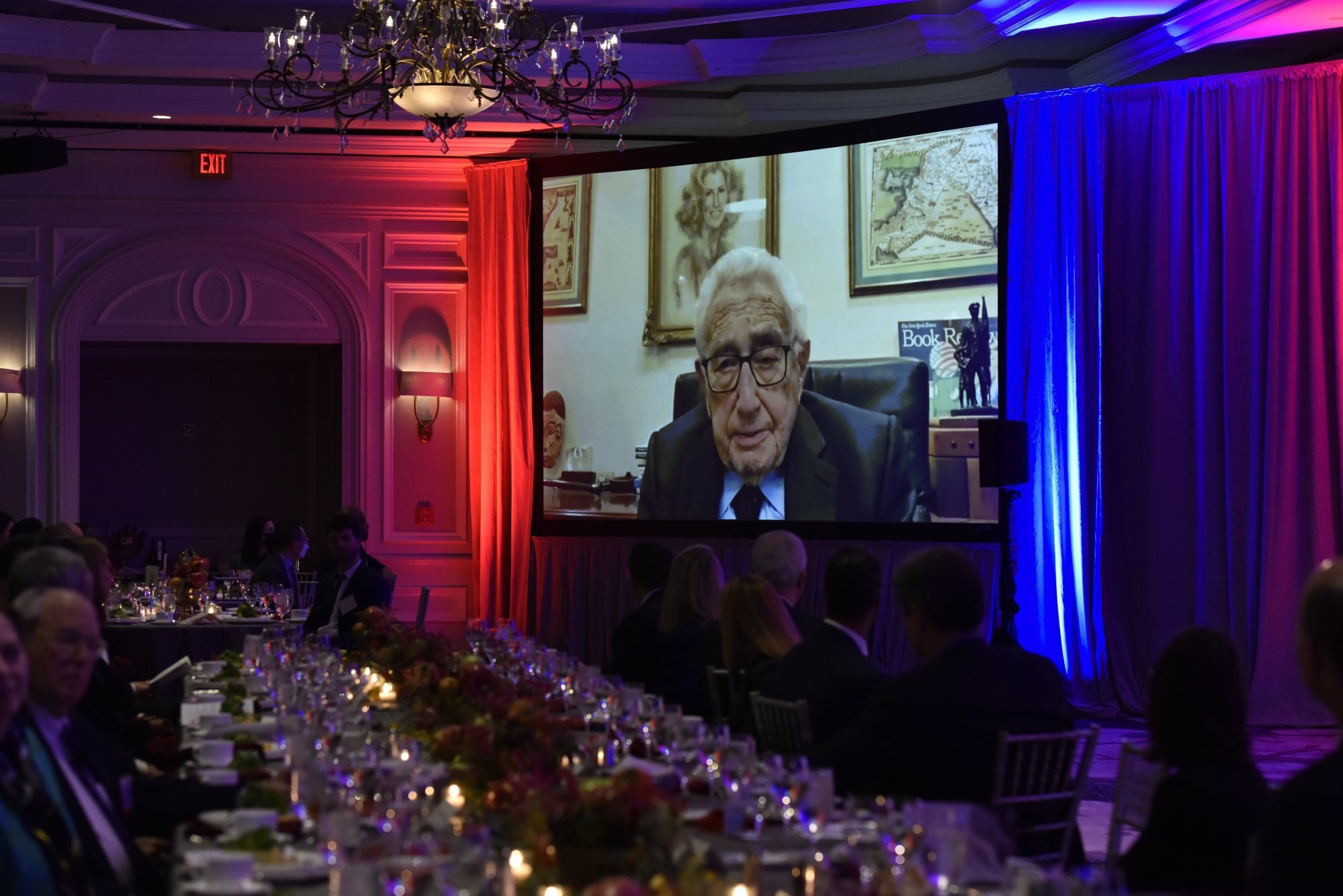 Fraught relations between the US and China have thawed slightly in recent weeks, following an hours-long summit between Biden and Chinese President Xi Jinping, in which the leaders discussed ways to "responsibly manage" competition between the two powers.
Part of that effort is the establishment of working groups to tackle a number of bilateral sticking points, including Chinese exit bans on US citizens and visa availability for foreign correspondents.
The groups "are maybe not at the strategic level, but they're quite consequential in the bilateral relationship", a senior State Department official told reporters on Wednesday.
The two countries have also agreed to work more closely together on tackling the climate crisis, including coordinating on methane reduction and a crackdown on illegal deforestation.
But despite signs of limited cooperation, friction points remain around more thorny issues, including Taiwan, Hong Kong, human rights, the continuation of tariffs on billions of dollars of two-way trade, and military activity in the South and East China seas.
Washington remains vocal about what it considers to be Beijing's "genocide" against Uygurs and other ethnic minority groups in Xinjiang, and is weighing a diplomatic boycott of the upcoming Winter Olympics and Paralympics in Beijing over the issue.
More from South China Morning Post:
For the latest news from the South China Morning Post download our mobile app. Copyright 2021.
Join our Telegram channel to get our Evening Alerts and breaking news highlights