This story has been made freely available as a service to our readers. Please consider supporting SCMP's journalism by subscribing.
Hong Kong's malls, shops, restaurants and digital payment platforms have unveiled billions of dollars' worth of new offers ahead of the distribution of the first batch of the government's HK$5,000 (US$643) e-vouchers.
About 6.1 million people, or almost 85 cent of the eligible population, will receive their first instalment of HK$2,000 on Sunday, with registration continuing until August 14. Participants take part in the scheme by signing up with one of the four e-payment operators: Octopus, AlipayHK, WeChat Pay HK, Tap&Go.
Do you have questions about the biggest topics and trends from around the world? Get the answers with SCMP Knowledge, our new platform of curated content with explainers, FAQs, analyses and infographics brought to you by our award-winning team.
The HK$36 billion scheme is designed to boost consumer spending, which has been hit hard by the Covid-19 pandemic.
Here, the Post breaks down everything you need to know about the latest deals.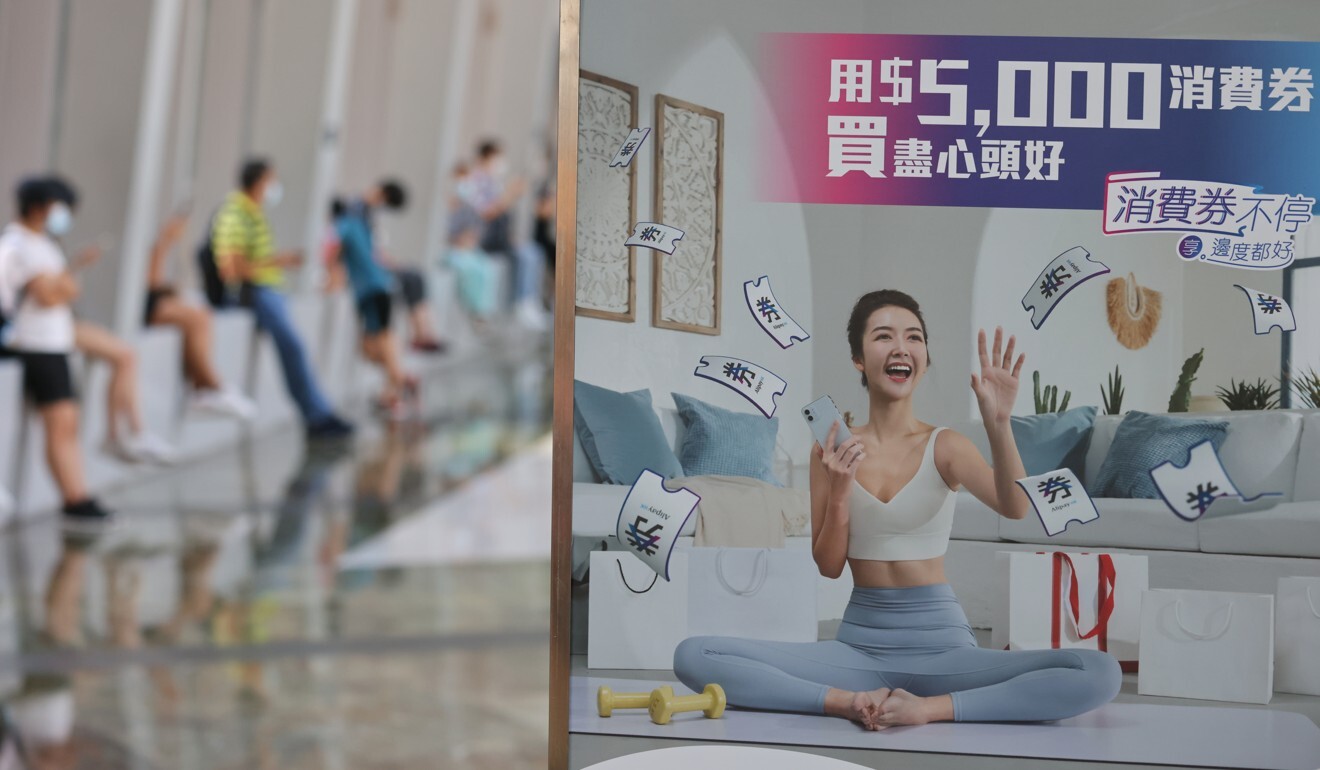 Which payment platform has the most offers?
The biggest package of offers comes from AlipayHK via 100 merchant partners, and is valued at HK$1.7 billion. One part of the package involves giving HK$5,000 in bonus vouchers to the 10 AlipayHK users with the highest number of monthly transactions under the scheme. (Alipay is an affiliate of Alibaba, which owns the Post.)
Octopus, meanwhile, will allow each user to download up to HK$10,000 in e-coupons for dining and shopping on Sunday, in addition to offering perks at shopping malls run by railway operator MTR Corporation and developer Sun Hung Kai Properties.
WeChat Pay HK is also offering HK$10,000 worth of e-coupons, with a daily raffle for up to HK$5,000 in bonus vouchers.
Tap&Go has relatively fewer offers, but is highlighting 300GB of 5G data good for 90 days and related entertainment services from telecoms operators CSL and 1010 valued at HK$2,429. It is also touting HK$9,000 worth of rewards, including cash vouchers and gifts, at malls operated by developer Swire Properties, which runs Pacific Place in Admiralty, Cityplaza at Taikoo Shing and Citygate Outlets in Tung Chung.
What are shopping malls offering?
After a two-year slump in retail sales, the so-called big four property developers are inundating the market with a myriad of perks.
Sino Group is dishing out rewards totalling HK$20 million at its major shopping malls, such as tmtplaza in Tuen Mun, Olympian City in Tai Kok Tsui and Citywalk in Tsuen Wan. In a joint offer with virtual bank Livi, shoppers who spend at least HK$300 through any electronic payment platform at Sino Group malls are eligible to enter a weekly lucky draw for a HK$5,000 cash rebate between July 14 and August 31. Shoppers who registered with AlipayHK will also be rewarded with discount coupons and a HK$70 bonus as a welcome reward.
Sun Hung Kai Properties will be pushing HK$12 million in rewards at its 15 shopping arcades between August 1 and December 27. Consumers who spent at least HK$1,000 in a single day from two shops using the digital vouchers can enter a raffle for HK$2 million in prizes, including an iPhone 12, a Dyson hair dryer, a massage chair and staycations at five-star hotels.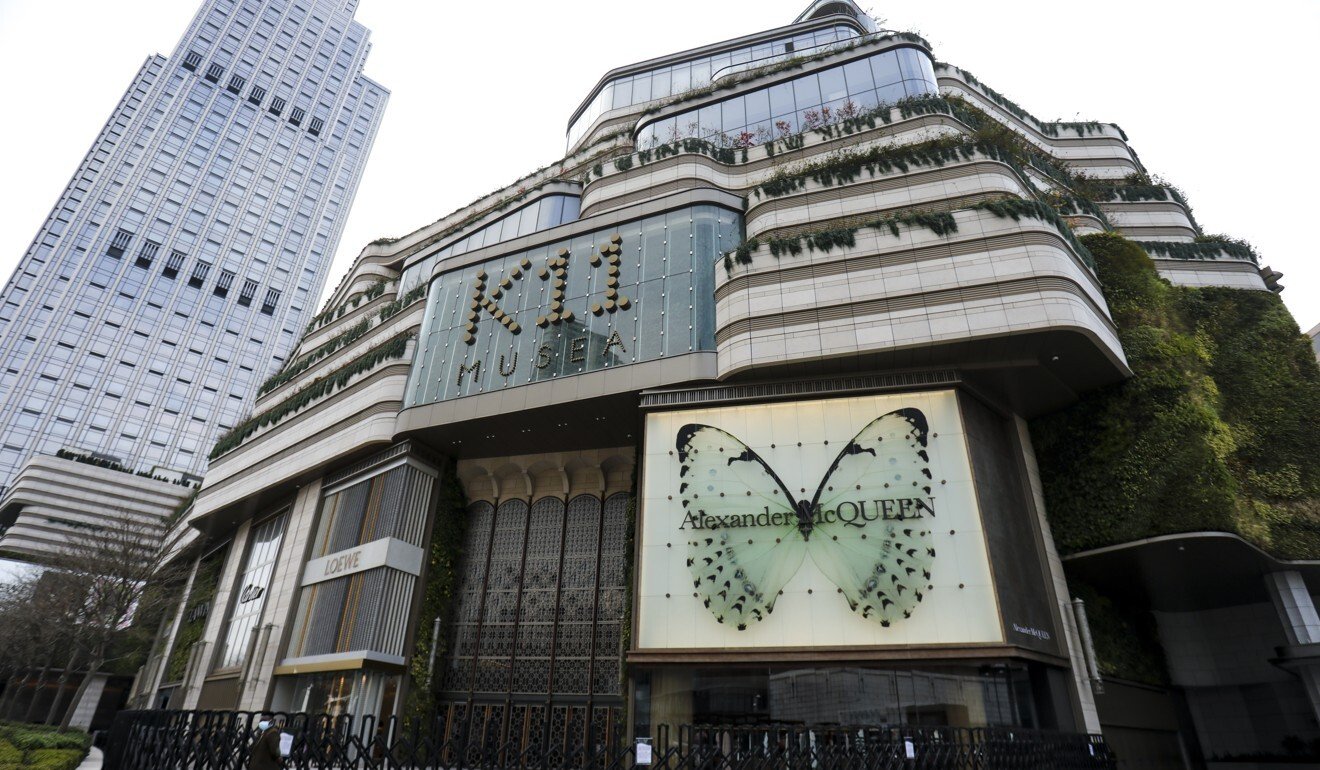 New World Development's K11 Musea – the city's newest mall – will hold lotteries offering HK$2 million in prizes between August 1 and 15 for those who spend HK$5,000 or more on a given day. They will be entitled to another shot at the lottery if they dine in a restaurant at the mall. Consumers using WeChat Pay will also be able to earn 10 times the usual amount of K Dollars – a reward programme at K11 Musea, K11 Art Mall, D·Park and The Forest – during the two months ending on September 26.
Lottery prizes include HK$100,000 in K Dollars, staycation packages at the Rosewood Hong Kong, a one-year membership at PURE Fitness at K11 Musea, an iPhone12, AirPods Max and face masks.
Hong Kong's largest shopping centre, Harbour City in Tsim Sha Tsui, and its sister mall Times Square in Causeway Bay, will each be giving away HK$400 shopping coupons to consumers using AlipayHK, WeChat Pay HK and Tap&Go, but not Octopus.
What are major retailers giving away?
Hong Kong's bigger chain stores are also joining the giveaway frenzy.
From August 1, over 400 popular items at home electronics retailer Fortress – including air fryers, laptops and air purifiers – will be discounted by 11 per cent. Those who registered for their government vouchers using AlipayHK or Octopus can get an additional HK$50 off for purchases over HK$2,000.
Those using Alipay HK at bricks-and-mortar locations of health and beauty retailer Watsons can get HK$30 off of purchases over HK$300, and HK$72 off for ones over HK$600.
At King Fook Jewellery, shoppers who buy gold items worth at least HK$2,000 with AlipayHK or WeChat Pay HK will get a HK$300 coupon to be used on their next purchase.
What about deals on transport?
Hongkongers can use their e-vouchers to pay for public transport using both Octopus and the more recent addition AlipayHK. This means the vouchers can be used on trains, public franchised buses, mini buses, ferries, trams and taxis that accept the payment systems.
New AlipayHK users can get a welcome gift of a HK$50 coupon on designated Citybus and New World First Bus routes.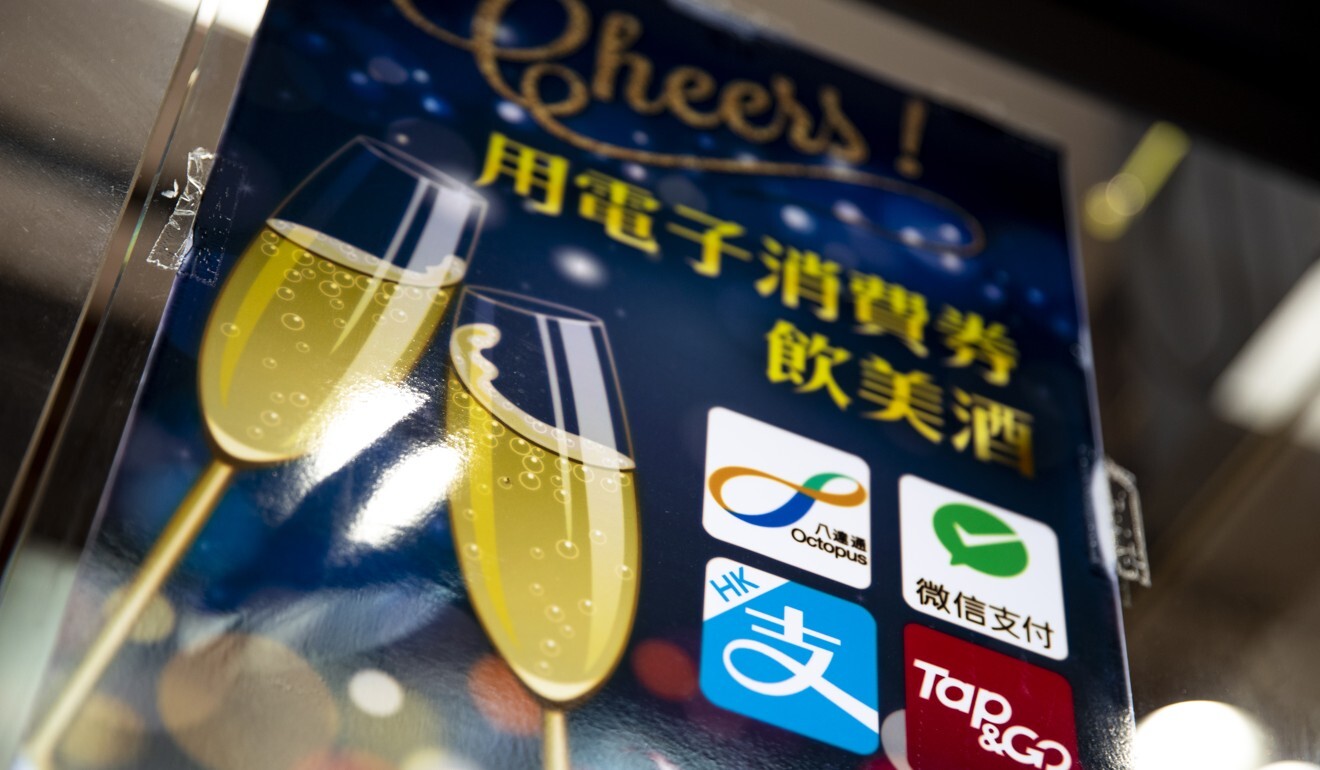 What deals are there on dining?
Thousands of Hong Kong restaurants will be offering discounts of 30 per cent, but the list has not yet been finalised.
Where can't you use the e-vouchers?
There are a number of items excluded from the scheme, including payments to the government such as taxes, fines, tolls, and licence and parking fees.
Utility bills are not applicable, nor are payments to public bodies such as the Hospital Authority, Housing Authority and Housing Society.
Fees at primary and secondary schools and government-funded universities, as well as payments for insurance services, financial products, donations and overseas merchants are also excluded from the e-voucher scheme.
More from South China Morning Post:
For the latest news from the South China Morning Post download our mobile app. Copyright 2021.
Join our Telegram channel to get our Evening Alerts and breaking news highlights