The story of Hong Kong's Apple Daily must start with its founder, maverick businessman-turned-activist and Beijing's nemesis Jimmy Lai Chee-ying.
A proverbial rags-to-riches protagonist the city was once famous for, Lai fled to Hong Kong from Guangdong province at the age of 12, sprinting up the ranks from factory worker to boss of clothing chain Giordano by the time he reached his mid-thirties.
Fast forward to four decades later, the square-jawed, heavyset 73-year-old is the most prominent person to have been charged under the Beijing-imposed national security law, which carries a maximum penalty of life in prison.
Do you have questions about the biggest topics and trends from around the world? Get the answers with SCMP Knowledge, our new platform of curated content with explainers, FAQs, analyses and infographics brought to you by our award-winning team.
On Wednesday, his raucous 26-year-old newspaper folded, felled by the weight of the law that had battered its finances and leadership ranks.
At the emotional moment of the paper's death, Lai was absent, a stark contrast from his omnipresence at critical times in the city's or paper's history.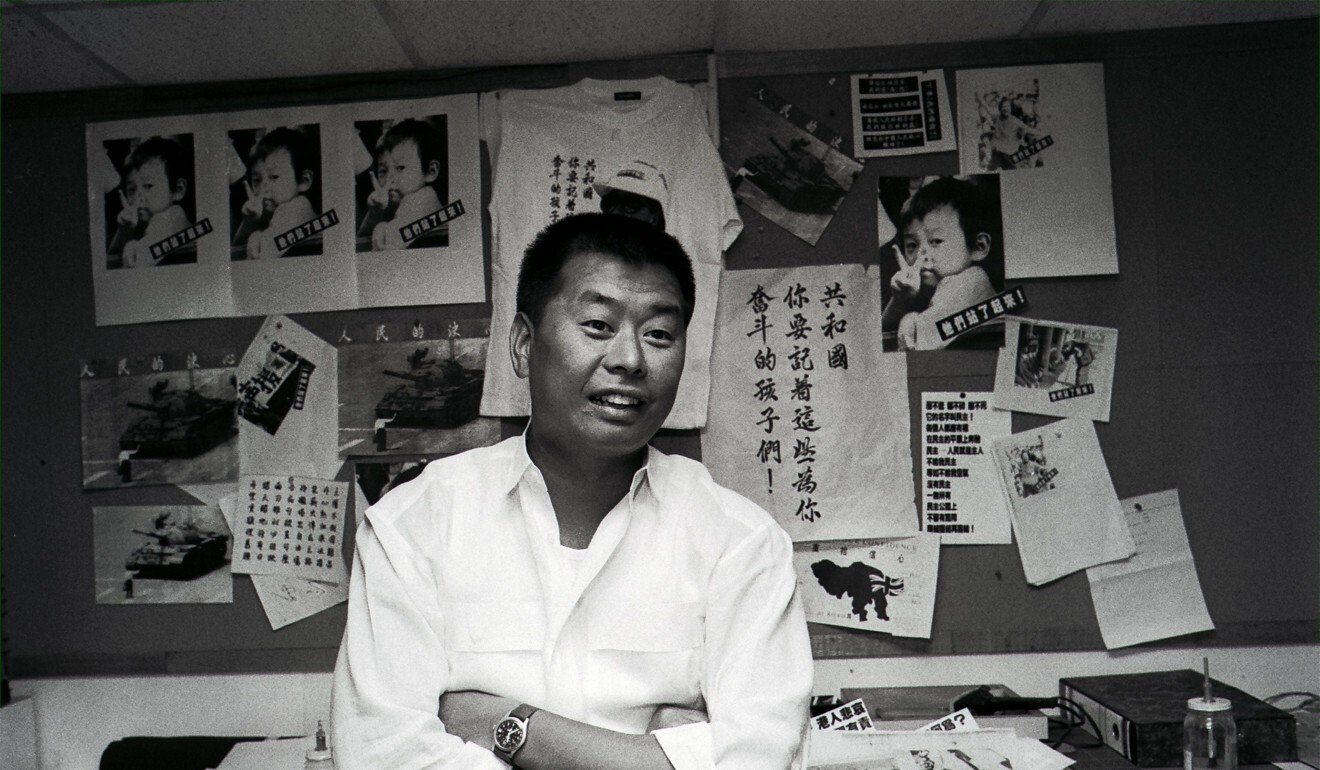 For the mercurial figure now in Stanley Prison awaiting trial, life as a newspaperman began in 1990, inspired by a political uprising. He had produced T-shirts in support of China's student-led pro-democracy movement in 1989, and was moved to branch out into the media world after the crackdown at Tiananmen Square.
He founded the Next Media group the following year and launched Next Magazine. As a publication critical of the central government, it clicked quickly with Hong Kong readers then anxious about the impending return of the city to mainland rule.
Hundreds of people queued at a newsstand in Hong Kong's Mong Kok in the early hours of Thursday to get the last copy of Apple Daily. It took our SCMP reporter 4.5 mins to walk from one end of the queue to the other. One buyer said he spent two hours queuing. pic.twitter.com/QSyZpbZdT1

— SCMP News (@SCMPNews) June 24, 2021
Buoyed by the magazine's success, Lai left Giordano in 1994, selling his shares to focus on his burgeoning media empire.
In 1995, Next Media took the local media scene by storm, upending traditional Hong Kong norms of newspapering with a flashy, colourful tabloid-styled publication titled Apple Daily. Its winning slogan: "An apple a day keeps the liars away."
Because if we run this newspaper based on hatred of communism, we will fail.
Clement So York-kee, of the Chinese University of Hong Kong's journalism school, said: "Apple Daily was modelled after USA Today, printing in full colour with simple writing and short news stories.
"That was a radical approach for the local media back then. He also started a price war, and was able to force the more established newspapers to scramble to compete."
So added: "As a businessman, Lai saw news as a commercial commodity which should be judged by how many readers it could attract, not by its importance. He adopted a tabloid style of reporting, turning reporters into paparazzi to dig up trivial stories on public figures."
'Hatred will consume us'
While the Apple Daily of today came to be widely regarded as the hard-charging voice of the city's opposition, that did not seem to be Lai's original intent.
In a 1995 interview, Lai said: "As a newspaper, all we have to do is to love the freedom we have been enjoying. We don't need to hate those who oppose those values. All we need is to love what we love most, which is freedom of speech and freedom of the press.
"Because if we run this newspaper based on hatred of communism, we will fail. Hatred will consume us. It will fail us."
Love, not hate, seemed to be its message in its maiden editorial with its appealing promise to a city about to go through an identity change: "We belong to Hong Kong people."
Ironically, it would be the very act of defining Hong Kong people as everything the mainland was not that would prove to be part of its undoing in later years.
Early on, Apple Daily stepped into a storm of accusations of chequebook journalism in a 1998 scandal that has come to be known as the "Chan Kin-hong saga". Chan's wife, apparently distraught over her husband's infidelity, had thrown their two sons out of a window before jumping to her death from their Sheung Shui flat.
He reportedly showed little remorse at their deaths, and Apple Daily ran an exclusive picture of him in bed with two women during a visit to Shenzhen soon after tragedy struck.
Chan later said Apple Daily had paid him HK$5,000 (US$644) for the "fun-seeking" trip, and to pose for the infamous picture. Lai later published a front-page apology for the "sensational" reports.
Between 1995 and 2006, Apple Daily was convicted under the Obscene and Indecent Article Ordinance at least 56 times.
Despite criticism that its reporting focused too much on sleaze and violence, Apple Daily rocketed ahead of most of its rivals. The publication reportedly sold about 400,000 copies a day in 1997, making it the second most popular newspaper in Hong Kong then, after Oriental Daily.
Next Media subsequently listed on the Hong Kong stock exchange in 2000, and renamed itself Next Digital in 2015.
'Advocacy journalism'
Those who had worked with Lai said he took a hands-on approach with the day-to-day running of Apple Daily, chairing the daily editorial meeting. He placed enormous emphasis on juicy stories, colourful and creative designs and displayed readiness to accept readers' views and make changes accordingly.
He was adamant about the newspaper's "porn page", typically on its supplement section, showcasing sexy pictures and titbits about prostitutes.
"Our porn page is not very well done, but we have to have it because man has basic needs," he said in a 1995 interview with the Post.
"A lot of people are too idealistic. I think it is fine to have ideals but you cannot part with humanity. Apple Daily has to be a business before it is anything else," Lai, a devout Catholic who converted to the faith in 1997, said.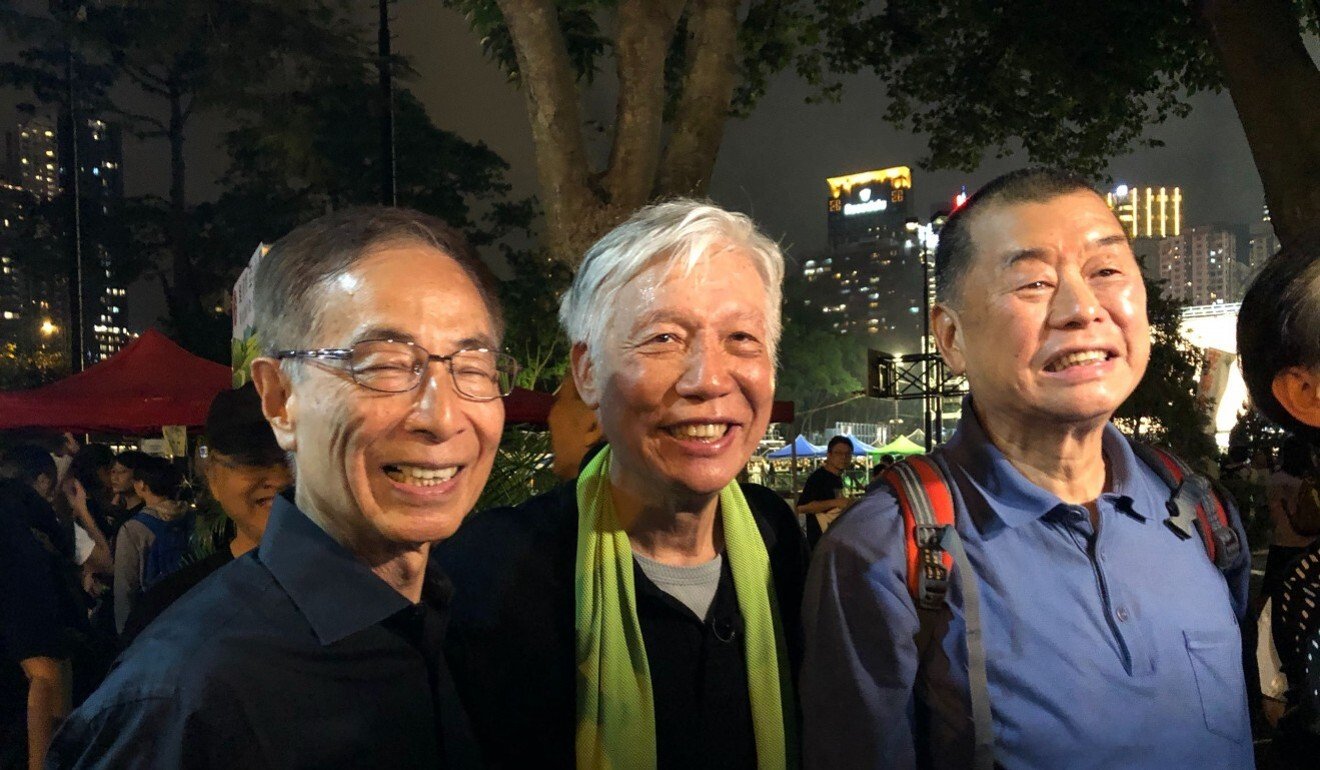 Over the years, the influence of Lai's anti-communist stance became more visible in the paper's coverage of the news and its commentaries, its rejection of the central government vociferous and unremitting at every turn.
In an interview last year, Cheng Ming-yan, who worked at Apple Daily for 16 years and retired as its chief editor in 2011, told the Post: "I am not saying that everything [Lai] does is right. Some people criticise the newspaper for its sensational reporting. But when it comes to freedom and democracy, Lai and Apple have never minced words."
In 2002, Apple Daily published a pull-out with the heading "Oppose the draconian law" on the day of a major protest against a proposed anti-subversion law. Scenes of protesters holding copies of the black posters boosted the visual impact of the march.
Every newspaper runs according to its own editorial policy. It is difficult to say whether the editorial policy is right or wrong
On July 1 of the following year, as half a million prepared to march in opposition to a proposed national security law, the newspaper printed another run of protest posters and gave away a set of stickers. The poster, which also proved to be a hit among protesters, read: "Don't want Tung Chee-hwa", a poke at the chief executive at the time.
Professor So called the paper's approach "advocacy journalism". But pro-establishment scholars saw it as a sign of the newspaper going rogue in the eyes of Beijijng.
"At the start, his political ambition was not as big," said Lau Siu-kai, vice-chairman of the semi-official Beijing think tank the Chinese Association of Hong Kong and Macau Studies, referring to the media tycoon. "I can't rule out it was mostly for commercial reasons."
But Lai's foray into political campaigning grew by the day, as his anti-government and anti-communist stance also brought in revenue, Lau suggested.
"The turning point was in 2003 during the city's opposition against Article 23," he said, as Lai was seen to be getting increasingly close to the opposition camp.
The paper went on to associate itself with the rejection of Beijing's proposed electoral reforms in 2014 that sparked the 79-day Occupy protests that paralysed the city's major thoroughfares.
Leaked documents later showed Lai was the behind-the-scenes mastermind orchestrating the demonstrations.
Next Media offered extensive advice – including propaganda material – to Occupy organisers, legal scholar Benny Tai Yiu-ting, Reverend Chu Yiu-ming and sociologist Chan Kin-man.
In one email from 2013, Lai called the trio "idealist scholars" with "no strategy, not to mention any organised plans or steps for action", who "could accomplish nothing if there was no help".
The leaked emails also detailed Lai's more than HK$40 million (US$5.2 million) in donations around then to various opposition political parties.
In a 2016 media interview, Lai spoke of his participation thus: "I was participating in the movement, and I was at the forefront of the movement. I think, as a person, I can go to the leading edge of a movement like this as much as I like."
Lau said the tight alliance between Lai and the opposition parties – with leaked files tracing his millions of dollars in donations to the pan-democrats – gave the tycoon the power to influence the camp. "It had the power to punish them by discrediting them," he said.
But So, from CUHK, said "advocacy journalism" might have its own audience and readers were the final arbiters.
"Every newspaper runs according to its own editorial policy. It is difficult to say whether the editorial policy is right or wrong," he said. "Readers do have choices and they will read the newspapers which they think fit their tastes. The popularity of Apple Daily is proof that many readers like its way of reporting."
In between the activism, Lai still had business on his mind. He ventured into the Taiwan market with a local version of Next Magazine and Apple Daily in 2001 and 2003 respectively.
In 2007, his empire introduced Action News, an animated news report, and in 2011, Sharp Daily, a free tabloid. While the former was accused of mixing fiction and reality, the latter got into trouble with its racy content.
As reading habits changed, Lai's media empire's financial fortunes also declined over the past decade, losing a record HK$417.2 million (US$53.7 million) in 2019-20. In 2018, the group turned Next Magazine a digital-only publication in both Hong Kong and Taiwan. Last month, it scrapped the print version of the Taiwan Apple Daily.
New 'Gang of Four'
Song Sio-chong, professor of Shenzhen University's Centre for Basic Laws of Hong Kong and Macau, said the newspaper's unequivocal support for the 2019 anti-government protests, triggered by the now-abandoned extradition bill, marked the start of the end for the paper.
Amid the massive anti-government protests, Lai visited Washington and was received by then-US vice-president Mike Pence and secretary of state Mike Pompeo, among others.
The meeting with Pompeo reportedly involved a discussion about the situation in Hong Kong and the extradition bill, the "status of the city's autonomy under the "one country, two systems framework", as well as human rights issues on the mainland and Taiwan.
The high-profile trip angered Beijing.
Lau said Lai might not have set out to be a close US ally, but as his influence in the local political arena grew, Beijing saw him as a weak link the Americans were exploiting for its own national interest as China-US tensions mounted.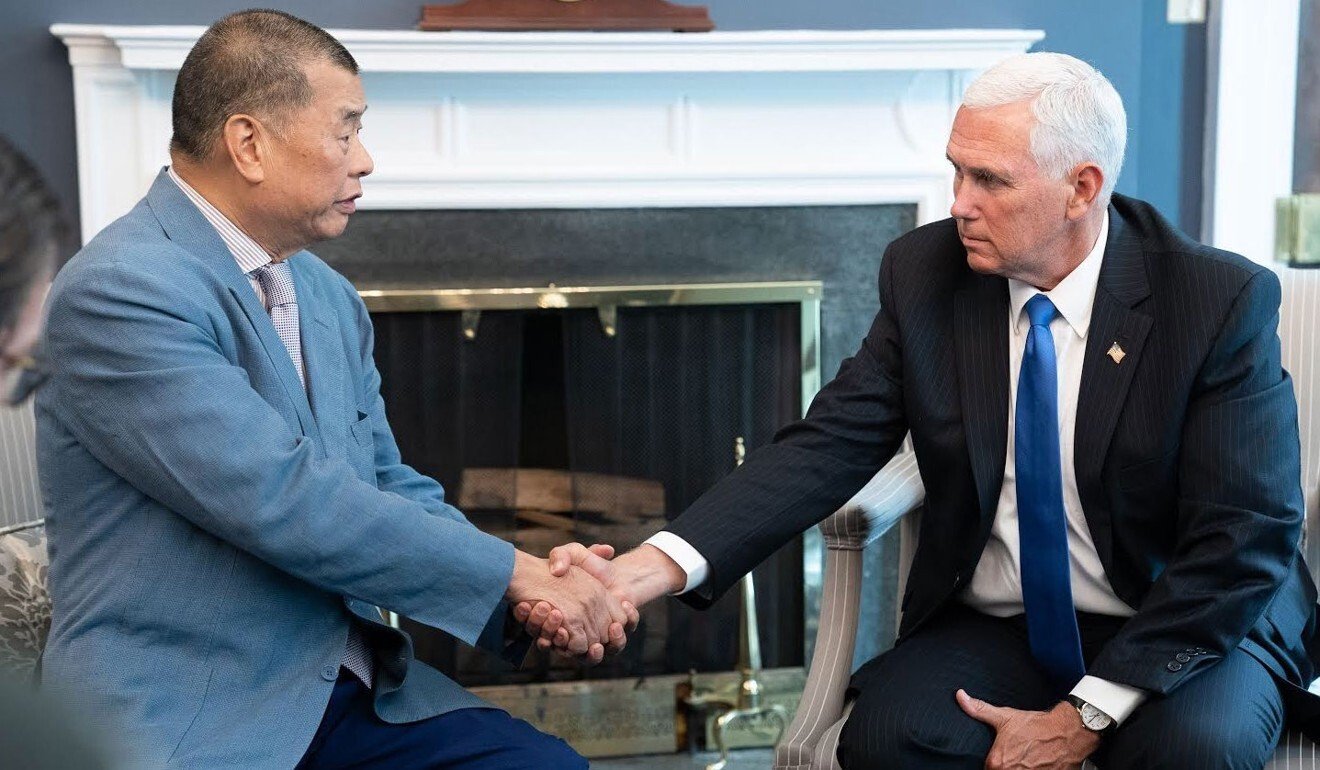 Chinese state media launched attacks on Lai, blaming him for the social unrest that rocked the city for months. Reports labelled him a member of the "new Gang of Four", a reference to four Communist Party members who rose to prominence during China's Cultural Revolution in the 1960s before being charged with treason.
Joining Lai in the "new Gang of Four" were Democratic Party founding chairman Martin Lee Chu-ming, his colleague and fellow party chairman Albert Ho Chun-yan, and Anson Chan Fang On-sang, who became a vocal advocate for democratic reform in Hong Kong after retiring as the city's No 2 official in 2001.
Song, the mainland scholar, said the problem lay not only in the meeting, but how it was organised.
"It was not an outburst of opinion over a random meet-up but it was clearly well organised," he said.
I've long known the communists are very skilful at inducing fear into people to subdue them
China's top law enforcement body, the Central Political and Legal Affairs Commission, accused the four of colluding with Britain and the US, and inciting young people to disrupt Hong Kong. The official People's Daily also called the four "secretive middlemen and modern traitors" who colluded with Western forces to instigate unrest.
In a report in November 2019, Xinhua also accused Lai of being the "chief strategist" behind the social unrest, and of funding pro-independence forces and asking external elements to meddle in the city's affairs.
But the vitriol did not stop Lai from airing his views, or cause Apple Daily to waver in its anti-Beijing stance. If anything, it galvanised him to test Beijing even further.
"I've long known the communists are very skilful at inducing fear into people to subdue them. A long time ago I stopped reading what they said about me," Lai said in a Financial Times interview in 2019.
In May 2020, as Beijing proposed imposing the national security law on Hong Kong, Lai and his paper launched a #TrumpSavesHK campaign on its front page, encouraging Hongkongers to write to the then-US president about the new law.
In August 2020, Lai was arrested under the national security law and sent to remand in Stanley Prison in December after all avenues for bail failed.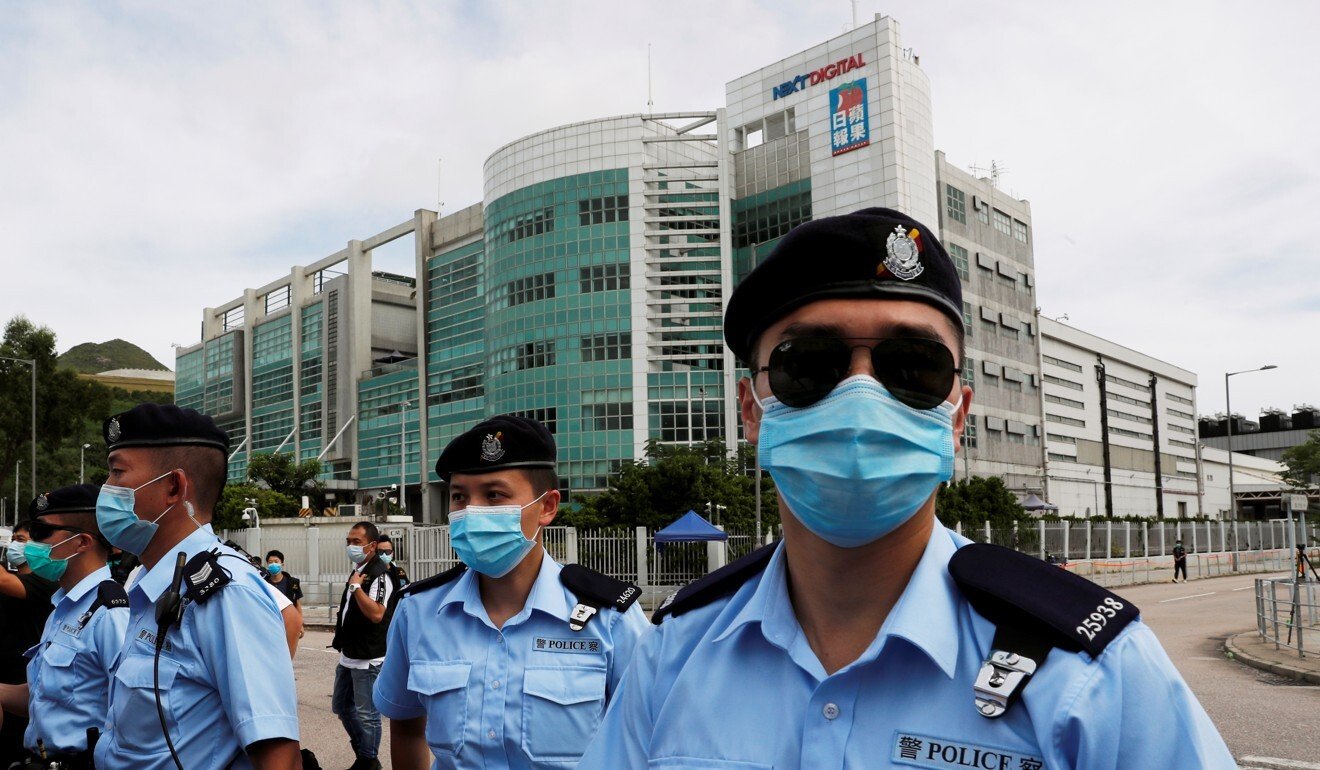 So, the journalism professor, argued that the paper's continued campaigning over the past year was not a change in its stance towards being anti-China. "Apple Daily has kept its editorial policy largely unchanged. It seems only that Beijing's red line has kept shifting."
Veteran China watcher Johnny Lau Yui-siu agreed, saying what had changed over the years was not Apple Daily but Beijing's depleted patience to tolerate it.
One key difference this time though, was that the national security law enabled the government to take firm action against Lai and his paper.
Billy Leung, an Apple Daily reader for two decades, said things would not be the same. "Apple Daily goes out of its way to cover news and gives space covering issues of different minorities. It will not only be a loss for its readers but for Hong Kong as a whole to lose a media outlet that strives to give a broad and diverse representation of our society," he said.
For readers bidding the paper goodbye last night, it was not the political advocacy that they would miss, but the exposure of scandals.
Tiger, a reader since 2004, said an Apple Daily report in 2003 on how then-financial secretary Antony Leung Kam-chung had bought a Lexus saloon just before he announced a rise in car registration tax was the scoop he remembered.
"Lexusgate showed that in the old days, top ministers would dare to admit that they've done wrong, and be accountable. Nowadays, officials are always right."
"The paper has been an indicator of how free this city is. Some people have said that its disappearance is like a relative passing away."
The founder was not there at the paper's deathbed on Wednesday night. Sentenced for his involvement in two illegal protests during the anti-government unrest in 2019 and an illegal rally on National Day the same year, Lai's prison stay stands at 20 months. After that, he could still be in remand for national security law violations.
From launching a racy paper that had vowed to keep the liars away, Lai now finds himself kept away.
Additional reporting by Tony Cheung
More from South China Morning Post:
For the latest news from the South China Morning Post download our mobile app. Copyright 2021.
Join our Telegram channel to get our Evening Alerts and breaking news highlights