Hong Kong's lawmakers could be required to don business attire, and not sportswear or jeans, when they enter the Legislative Council's chamber, with the pro-establishment camp set to push through another series of changes to the rule book.
As part of the latest changes to be scrutinised at Legco, legislators may only be able to display banners while delivering speeches. Placards, especially those that could undermine the dignity of the legislature, may no longer be placed at the lawmakers' desks in the chamber.
The proposed changes were revealed after the Legco's Committee on Rules of Procedure, which consists of 12 pro-establishment lawmakers, held a closed-door meeting on Thursday morning.
Do you have questions about the biggest topics and trends from around the world? Get the answers with SCMP Knowledge, our new platform of curated content with explainers, FAQs, analyses and infographics brought to you by our award-winning team.
Committee chairman Paul Tse Wai-chun said all 43 lawmakers would be consulted about the proposals. A motion would then be tabled at the council for lawmakers to vote and enact the rules, he added.
"We want to specify that only business attire is appropriate in council meetings," he said.
"The meaning of business attire is actually common sense. But to give lawmakers more guidelines, we will have a list of what's unacceptable, such as sportswear, sport shoes, and jeans."
Tse added that the rules could only apply to the weekly council meetings on Wednesdays and Thursdays, and not to the meetings of other panels or committees in the legislature. He said the president would warn lawmakers about their attire, and those who refused to comply could be banned from attending the meeting.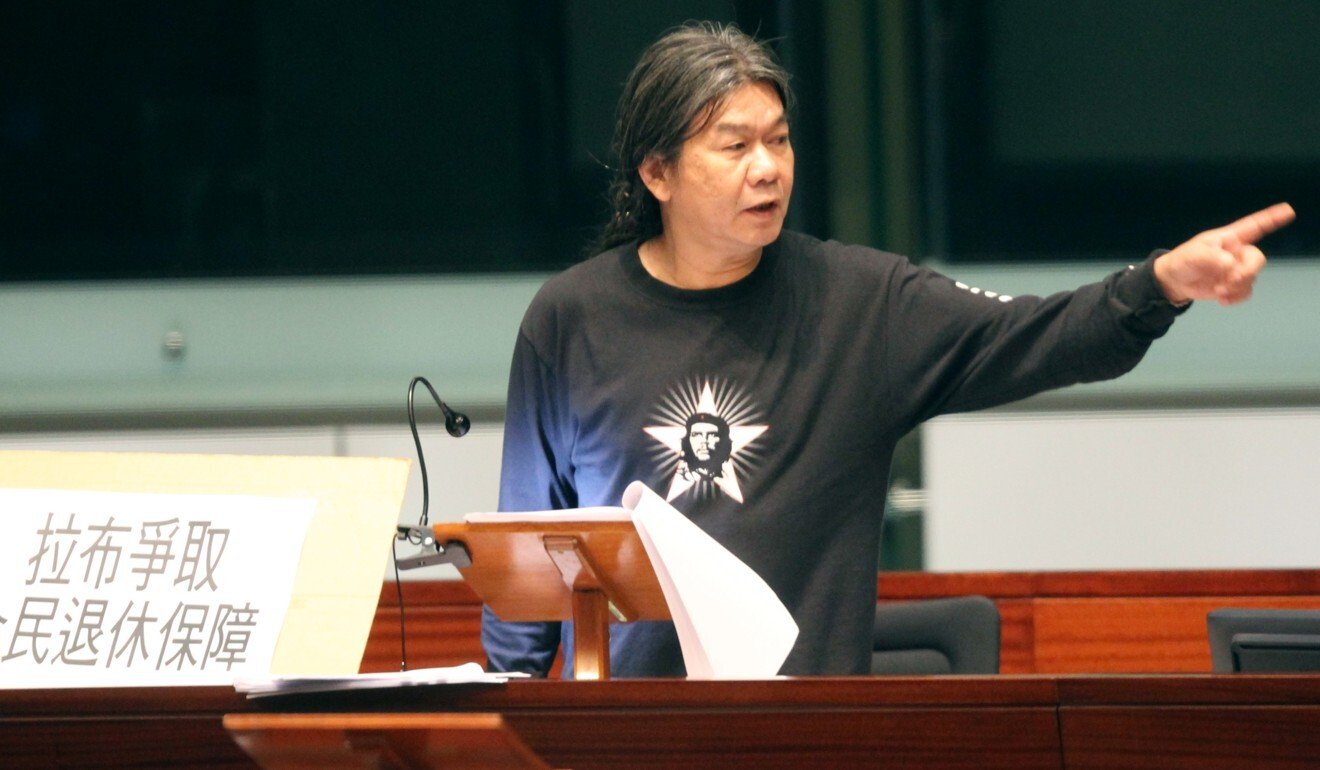 In March, Legco had also passed sweeping amendments to the rule book. Under the new rules, rather than mere expulsion from a meeting, lawmakers will be suspended for at least a week if their behaviour is deemed "grossly disorderly conduct".
Tse said lawmakers were also consulted on ways to tighten the requirements for calling a quorum, a tactic the opposition frequently used to delay proceedings by forcing a headcount. No decision had been made on that issue yet, he added.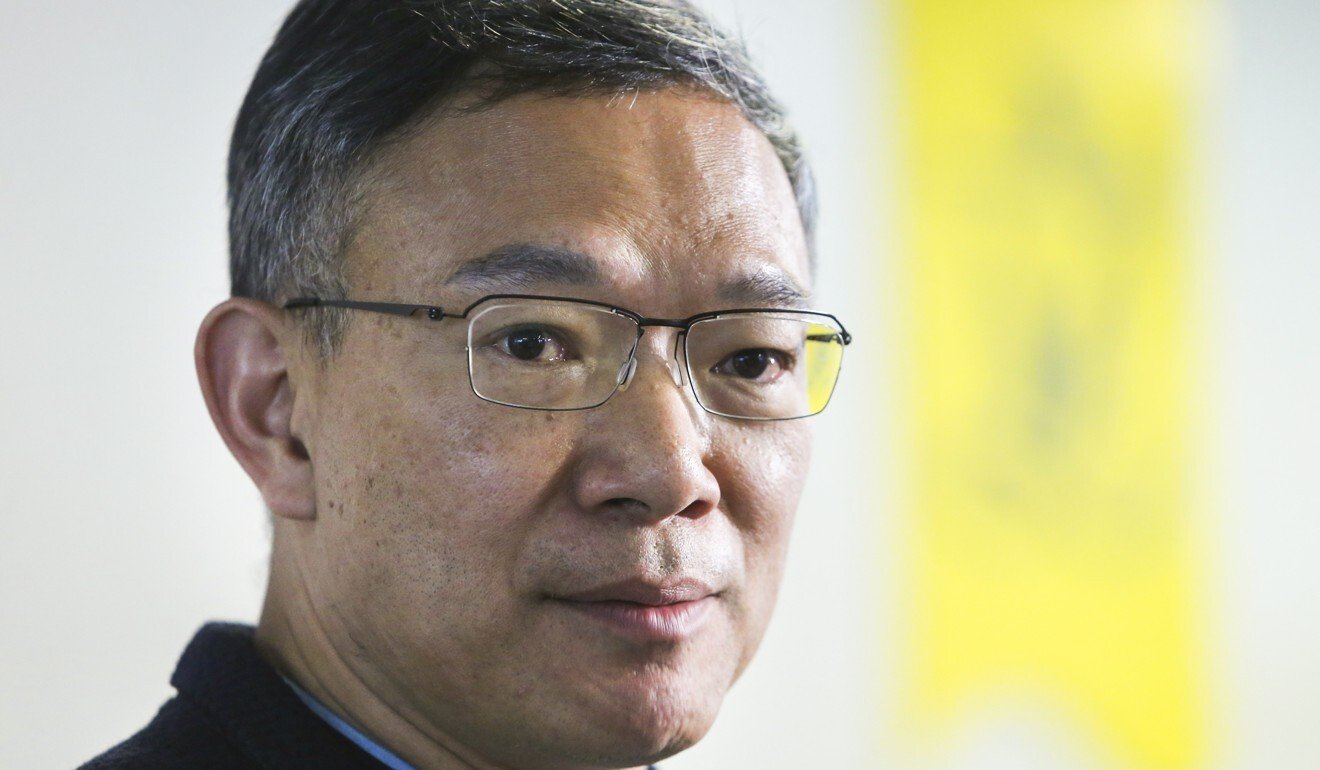 Under Article 42(a) of the Legco's rule book, all legislators must enter or leave the council "properly attired and with decorum" when a meeting is taking place.
In 1995, unionist Leung Yiu-chung was one of the first lawmakers who refused to wear a jacket and tie in the council.
After opposition activist "Long Hair" Leung Kwok-hung was elected lawmaker in October 2004, he also courted controversy as he insisted on wearing his iconic Che Guevara T-shirts to sittings.
At that time, Legco president Rita Fan Hsu Lai-tai had ruled that it was inappropriate to wear T-shirts or collarless clothes in Legco meetings, but the rule was abolished in November 2004.
In July 2017, Legco president Andrew Leung Kwan-yuen also asked Leung Kwok-hung to change his dress, after he entered the chamber in a pair of shorts. He was allowed to attend the meeting after he changed into a pair of long jeans.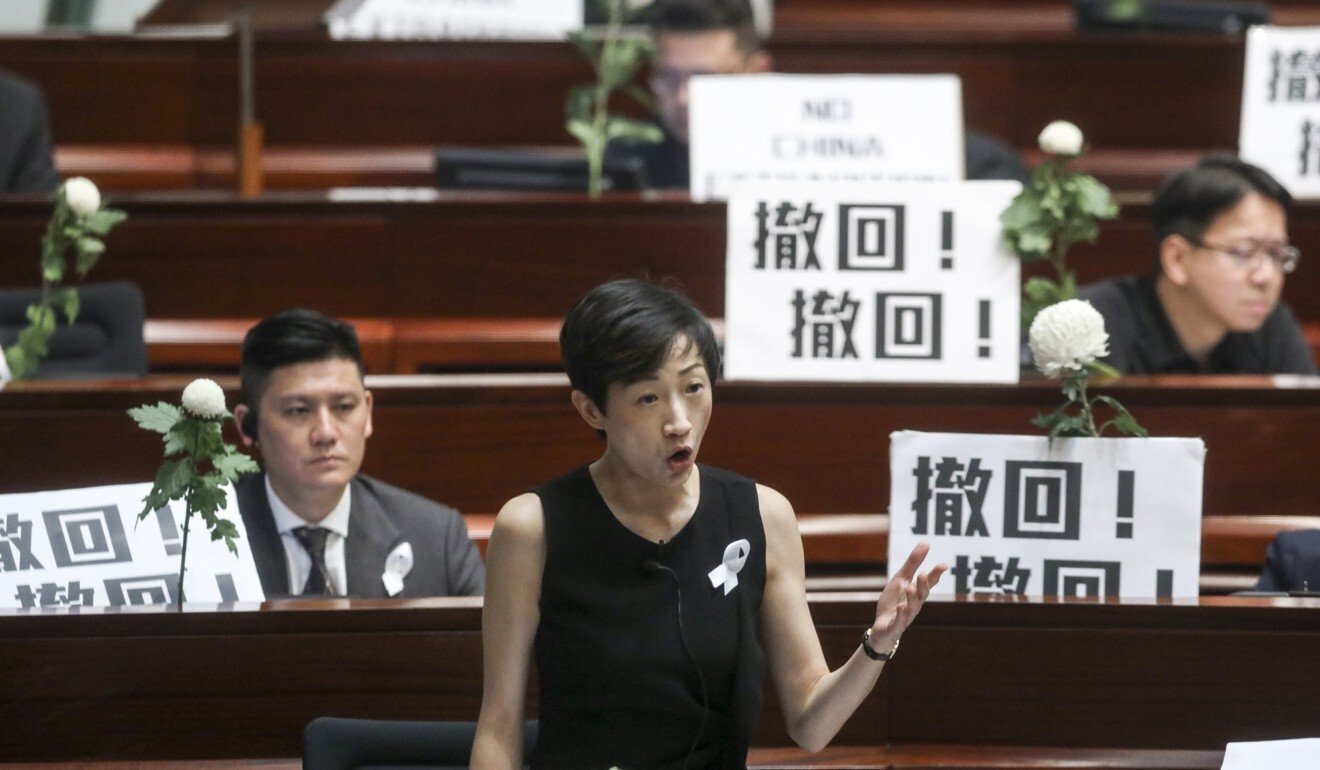 Another issue the pro-establishment camp wanted to eliminate was the way placards had been used by their political rivals.
Before the opposition camp resigned en masse last November, pan-democrats often displayed at their desks placards bearing slogans to protest against certain government policies or proposals. For instance, shortly before months of anti-government protests erupted in June 2019, pan-democrats had placed placards bearing the slogans of "Withdraw! Withdraw!" and "No China Extradition", as they wanted the city's leader to urgently shelve the unpopular extradition bill.
Some former pro-establishment lawmakers, such as Wong Kwok-hing, were also well-known for displaying placards when they spoke.
Tse on Thursday said rules could be laid down to define the acceptable ways of displaying props and placards during a meeting.
"It can only be done when lawmakers are making speeches, to help them to express their views. Placards can only be shown on the lawmakers' desk, and has to be removed when they leave," he said.
"We will also amend our house rules to ban placards that harm the dignity of the legislature, and those that would block other lawmakers' or the president's vision. We hope that will help to rebuild Legco's public image."
More from South China Morning Post:
For the latest news from the South China Morning Post download our mobile app. Copyright 2021.
Join our Telegram channel to get our Evening Alerts and breaking news highlights