Tesla has ended its flirtation with cryptocurrencies, reversing its March 24 announcement to accept payments made in bitcoin for its electric vehicles, in an abrupt U-turn that sent the prices of the largest token tumbling on global exchanges.
In an announcement made via Twitter, Tesla's chief executive Elon Musk cited the "increasing use of fossil fuels ... especially coal," involved in bitcoin mining and transactions as the reason for his decision.
"Cryptocurrency is a good idea on many levels, and we believe it has a promising future, but this cannot come at great cost to the environment," according to the tweet by Musk, whose company made a US$101 million in one-time net gain in the first quarter from his US$1.5 billion bet on bitcoin.
Do you have questions about the biggest topics and trends from around the world? Get the answers with SCMP Knowledge, our new platform of curated content with explainers, FAQs, analyses and infographics brought to you by our award-winning team.
The price of bitcoin tumbled by more than 8 per cent to US$50,121 each after Musk's tweet, reflecting the correlation between arguably two of the biggest buzzwords in global finance: Elon Musk and bitcoin. The largest cryptocurrency by capitalisation has surged 50 per cent in value since Tesla's February 8 announcement of its bet on the token.
Tesla sold US$272 million of bitcoin during the quarter, making a US$128 million profit from the trade, according to its 10-Q regulatory filings in New York and its first-quarter cash flow statement. While it suffered a US$27 million impairment in digital assets, Tesla was sitting on unrealised gain as the US$2.48 billion fair market value exceeded its cost of US$1.331 billion on March 31.
To be sure, bitcoin mining – involving long, complex mathematical calculations by powerful computers – is highly energy intensive, requiring as many as 556 days of computing to mine a single token, according to a January 2018 calculation by South China Morning Post. Transactions, which require verifications by the blockchain, also require computing, and hence energy.
The number of computers and the energy needed to power their calculations is rising, creating a positive correlation between the rising value of bitcoin to the amount of energy used in mining them.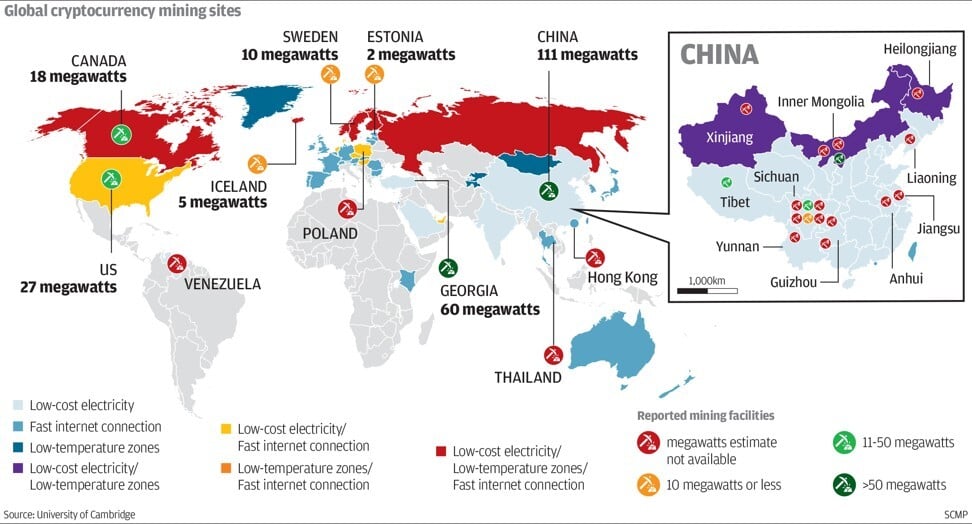 The trading and transactions of cryptocurrencies are banned in China, but server farms and token mines have sprouted over the past decade, especially in far-flung provinces with cheap and abundant electricity, such as the Inner Mongolia autonomous region in northern China and Sichuan province in south. China's bitcoin mines are projected to consume about 297 terawatt-hours of electricity by 2024, more than the power used in the whole of 2016, according to a study published in the peer-reviewed journal Nature Communications by researchers from the University of the Chinese Academy of Sciences, Tsinghua University, Cornell University and the University of Surrey. That translates to 130 million tonnes equivalent of carbon dioxide emissions by 2024, or more than the greenhouse gases emitted by the Czech Republic in 2016.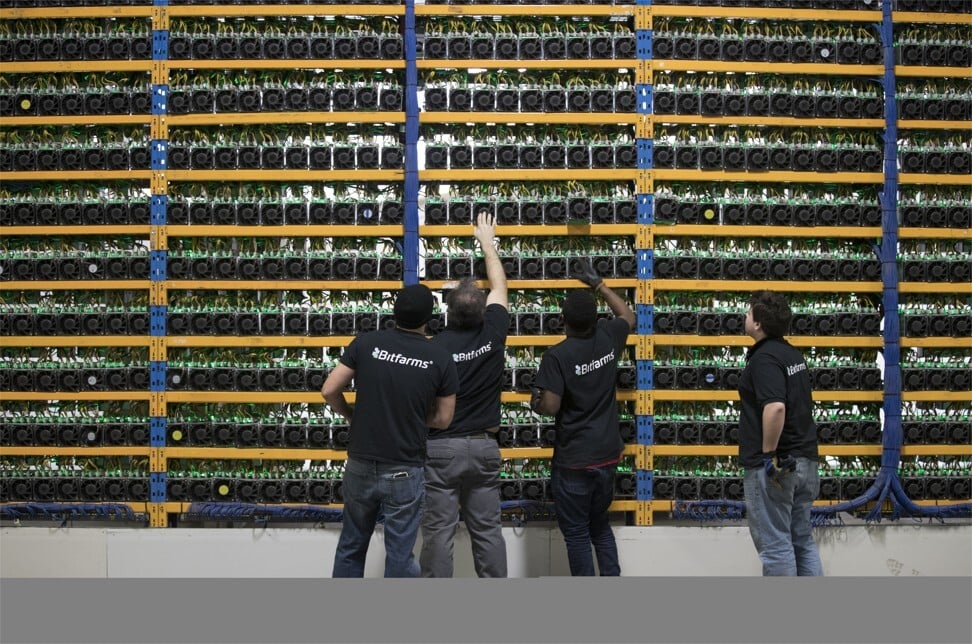 Initially, cryptocurrency miners used basic central processing unit on general-purpose computers for their calculations. Then they moved to graphic processing units (GPUs) such as those found in gaming machines, which offered more power, and later to application-specific integrated circuits.
The rapid hardware development and fierce competition significantly increased the capital expenditure for bitcoin mining but also led to massive energy consumption, an analysis by Cambridge University said.
The study released in February estimated that the worldwide cryptocurrency industry consumed about 121 terawatt-hours of electricity a year, or nearly 0.5 per cent of the world's energy production.
It equals the energy consumption of the entire country of Argentina, and more than The Netherland's 108.8 terawatt-hours and the United Arab Emirates'113.20 terawatt-hours.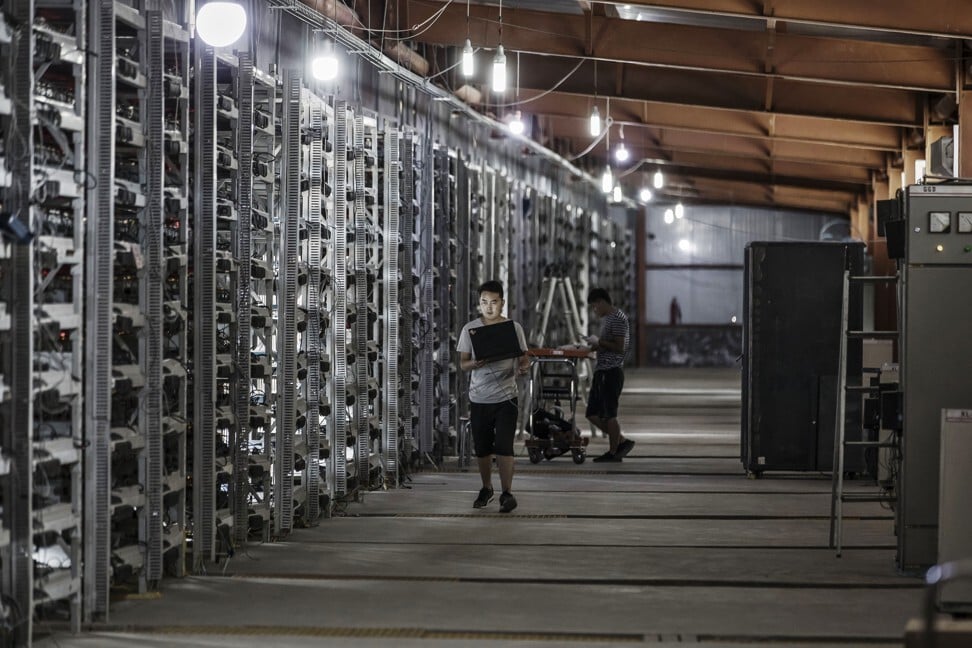 "We intend to use [bitcoin] for transactions as soon as mining transitions to more sustainable energy," according to the tweet by Musk, who still held US$1.2 billion in bitcoin as of March 31, according to Tesla's disclosure. "We are also looking at other cryptocurrencies that use [less than] 1 per cent of bitcoin's energy/transaction."
Musk, a fervent supporter of cryptocurrencies, has this year inspired big market-moving swings in the price of digital coins.
Dogecoin, a digital token that began as a joke, increased 12.7 per cent within an hour, after Musk posted a poll on his Twitter account asking his 53.9 million followers whether they wanted "Tesla to accept Doge?"
More from South China Morning Post:
For the latest news from the South China Morning Post download our mobile app. Copyright 2021.