A group of US Republican senators has called on the Department of Justice not to proceed with a plan to offer amnesty to researchers who come forward about previously undisclosed foreign funding, saying it would undercut efforts to protect "long-term national interests".
First reported in January by The Wall Street Journal, the Justice Department's programme would enable US academics to declare prior foreign financial assistance without fear of punishment as part of an effort to assess the scale of overseas funding.
The proposal comes as the Justice Department faces growing scrutiny of its China Initiative, a prosecutorial strategy initiated by the Trump administration to protect US intellectual capital. Critics say it has fuelled racial profiling of Chinese and Chinese-American scholars and harmed international academic collaboration.
Do you have questions about the biggest topics and trends from around the world? Get the answers with SCMP Knowledge, our new platform of curated content with explainers, FAQs, analyses and infographics brought to you by our award-winning team.
"This is a complex problem, but an amnesty program rewarding individuals who broke federal law to steal US taxpayer-funded research is simply not the answer," eight Republican senators wrote in a letter to US Attorney General Merrick Garland on Wednesday.
The senators expressed concern that amnesty could hamper criminal cases relating to undisclosed foreign funding, and they criticised the Justice Department for not having consulted with lawmakers about the plan.
Under US law, researchers may receive financial support for their work from foreign entities but must disclose any funding when applying for federal grants from most agencies. The Department of Energy outright prohibits anyone who has participated in overseas talent recruitment programmes from receiving financial assistance.
In encouraging more researchers to come forward about previous funding, the Justice Department's amnesty programme would enable officials to better understand the scale of foreign-funded research in the US, and focus investigators' efforts to identify threats to national security, sources familiar with the plans told the Journal.
"My hope [is that] the goal here is to really just flush out as much information as possible, and actually to also help us figure out who's the real problem versus the people who are kind of just lazy [with disclosures]," said Julian Ku, a law professor at Hofstra University in New York. "But since we don't know the details of the amnesty, it's hard to tell for sure."
While it is true that a broad amnesty could undercut current prosecutions, the policy could be rolled out in such a way to avoid such disruption, for example with a cap on the amount of funding those applying for amnesty had received, said Ku.
Amnesties generally require that individuals, while protected from prosecution, still correct for past wrongdoing, for instance by paying back taxes under tax evasion amnesty programmes.
If that were the case with the Justice Department's proposal concerning researchers, then individuals could still be required to return federal grants, which could constitute a "significant cost", said Ku. "They're not really getting off lightly."
The proposal comes at a time when the US Congress is broadly united around the need to counter threats posed by alleged Chinese government efforts to co-opt US research and technology.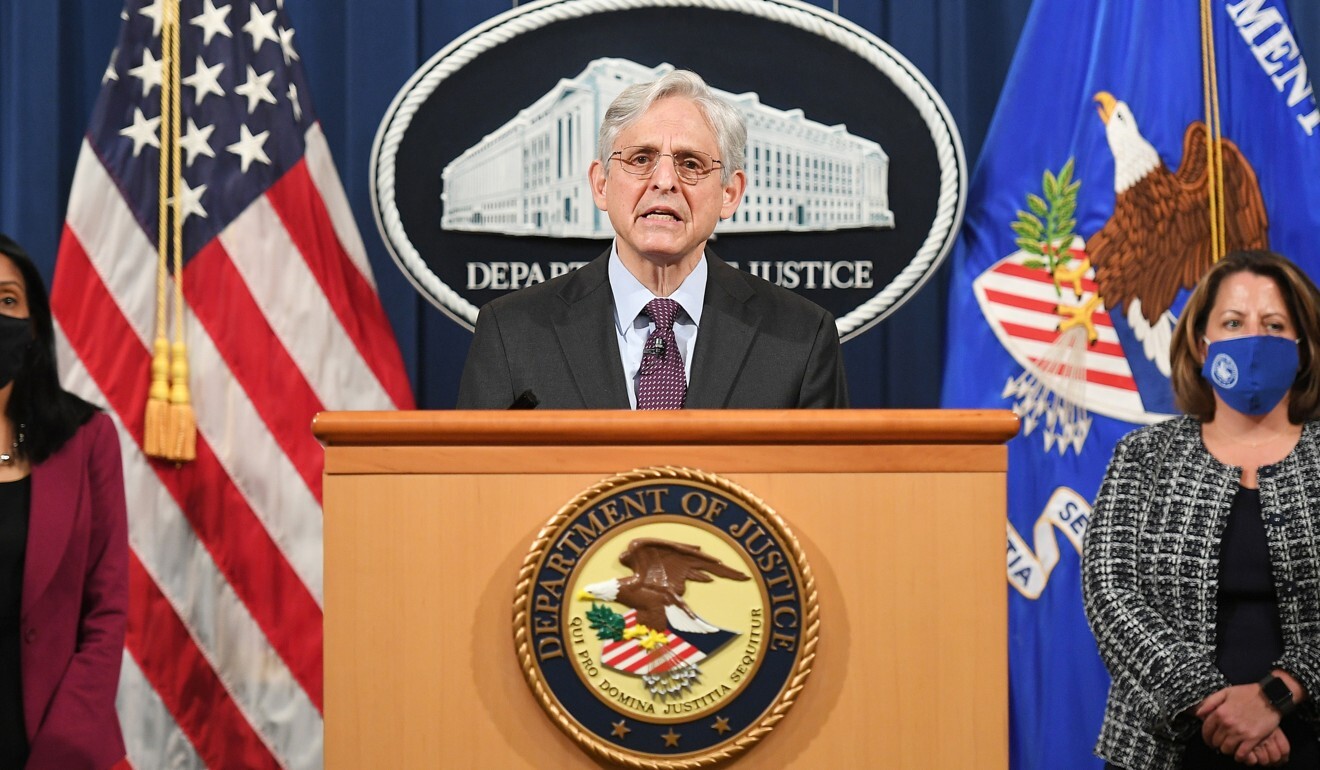 Prominent Republicans have pushed an even harder line, with Senator Tom Cotton of Arkansas introducing a bill last year that would prohibit Chinese students from pursuing STEM studies in the US. Cotton, who signed the letter, faced a deluge of criticism over his proposal, including accusations of racism and comparisons to historical immigration exclusion acts.
The other signatories were John Cornyn of Texas, Susan Collins of Maine, Charles Grassley of Iowa, Rob Portman of Ohio, Marco Rubio of Florida, Ben Sasse of Nebraska and Todd Young of Indiana.
In the letter, they noted the importance of the "free exchange of ideas" in US academia and acknowledged that the country should continue to attract "the best and brightest."
"But the United States must also take reasonable steps to protect taxpayer-funded research from theft, diversion and ultimately weaponization against our own long-term national interests," the senators wrote.
The letter also requested a briefing within one week on the "scope, nature and timeline" of the programme, "to better understand this significant and potentially deleterious impending policy change".
The reported amnesty plan has been under discussion since the final few months of the Trump administration, the Journal reported, with high-level officials including the department's top national security chief, John Demers, circulating a draft of the proposal.
The Justice Department did not respond to questions about the status of those considerations, but in their letter, the senators wrote that they had learned the department was planning to implement the programme "within the next few weeks".
The fact that Demers, a Trump appointee, was involved in the proposal signalled that the amnesty programme would likely be rolled out in such a way that did not undo the numerous prosecutions Demers has overseen, said Ku. "It's not like he's a new Biden guy who's just come in," he said. "I'd be surprised if he's going to throw out all the work they've been doing the last four years."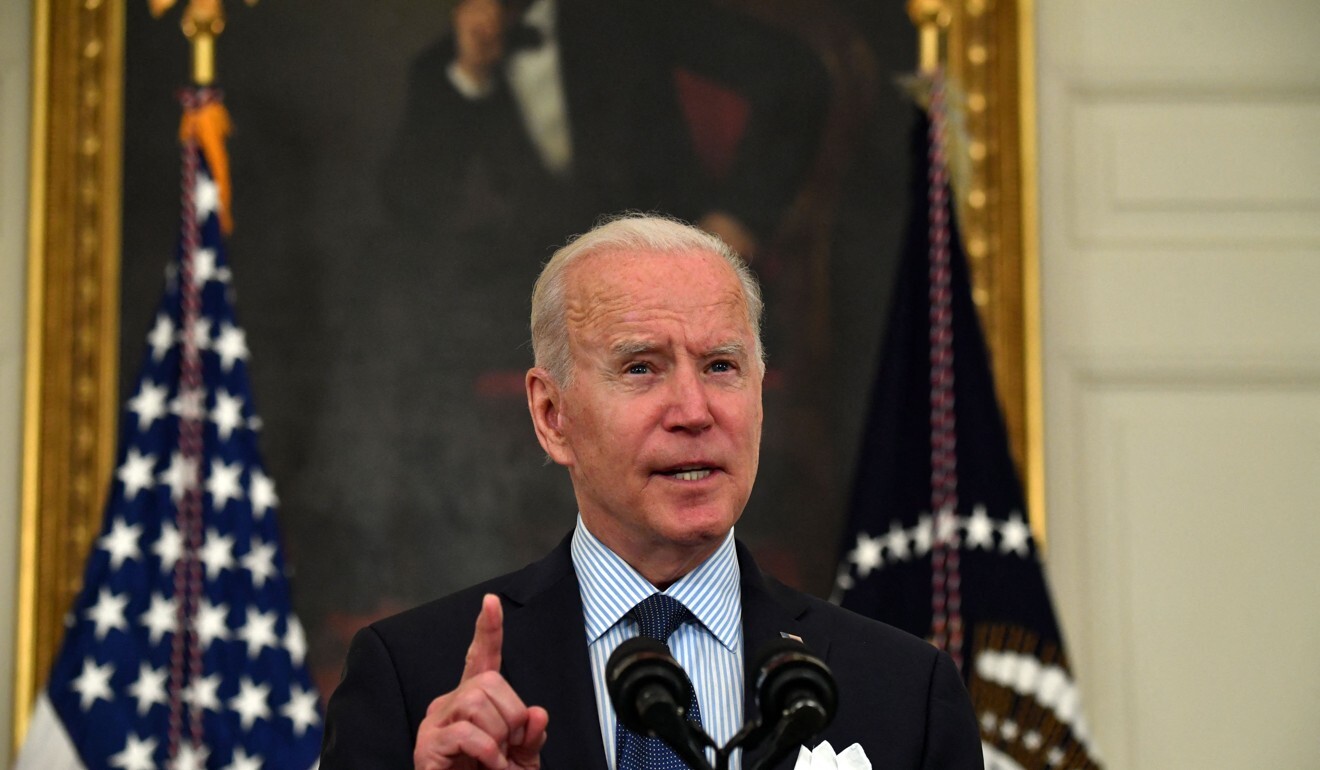 While details on the planned amnesty scheme remain scant, the programme appears to bear some resemblance to a recent appeal for the Biden administration to improve guidelines around funding disclosures and then give scholars the opportunity to adjust previous disclosures without fear of prosecution.
Delivered in January to then-President elect Joe Biden by Asian Americans Advancing Justice – AAJC and other advocacy groups, that appeal also included calls to end the DOJ's China Initiative altogether and review past prosecutions brought under the initiative for potential racial profiling.
While the China Initiative was intended to combat economic espionage, "the reality is that federal prosecutors are charging Asian Americans and Asian immigrants with federal crimes based on administrative errors or minor offenses," said Vivin Qiang, a program coordinator for AAJC's anti-racial profiling project.
Qiang said it was possible to better educate scholars about the need to declare conflicts of interest "without targeting researchers of Asian descent for special scrutiny, and then criminalising minor conduct and mistakes such as making an error on conflict of interest form that can lead to an end in careers and [leave] lives in shambles."
While awaiting more details about the nature of the amnesty, Qiang said AAJC was concerned about the prospect of any language that would identify beneficiaries as having committed some kind of economic espionage or other wrongdoing under the China initiative.
More from South China Morning Post:
For the latest news from the South China Morning Post download our mobile app. Copyright 2021.