Cathay Pacific Airways will close its Canadian pilot base, and is considering doing the same to ones in Australia and New Zealand, putting hundreds of jobs at risk, the Post has learned.
The moves come as part of a review of the airline's overseas cockpit crew operations, which will also see it re-evaluate its European and United States pilot bases later this year, according to a memo sent to staff on Thursday. The memo indicated the airline would start to transfer pilots to Hong Kong on a voluntary basis.
However, if the carrier were to transfer overseas pilots to Hong Kong, it could prove controversial. Existing expatriate cockpit crew in the city are only receiving short-term work visa approvals, and there is a large pool of unemployed local pilots following the shutdown of Cathay Dragon last year. Hong Kong authorities could block the move.
Do you have questions about the biggest topics and trends from around the world? Get the answers with SCMP Knowledge, our new platform of curated content with explainers, FAQs, analyses and infographics brought to you by our award-winning team.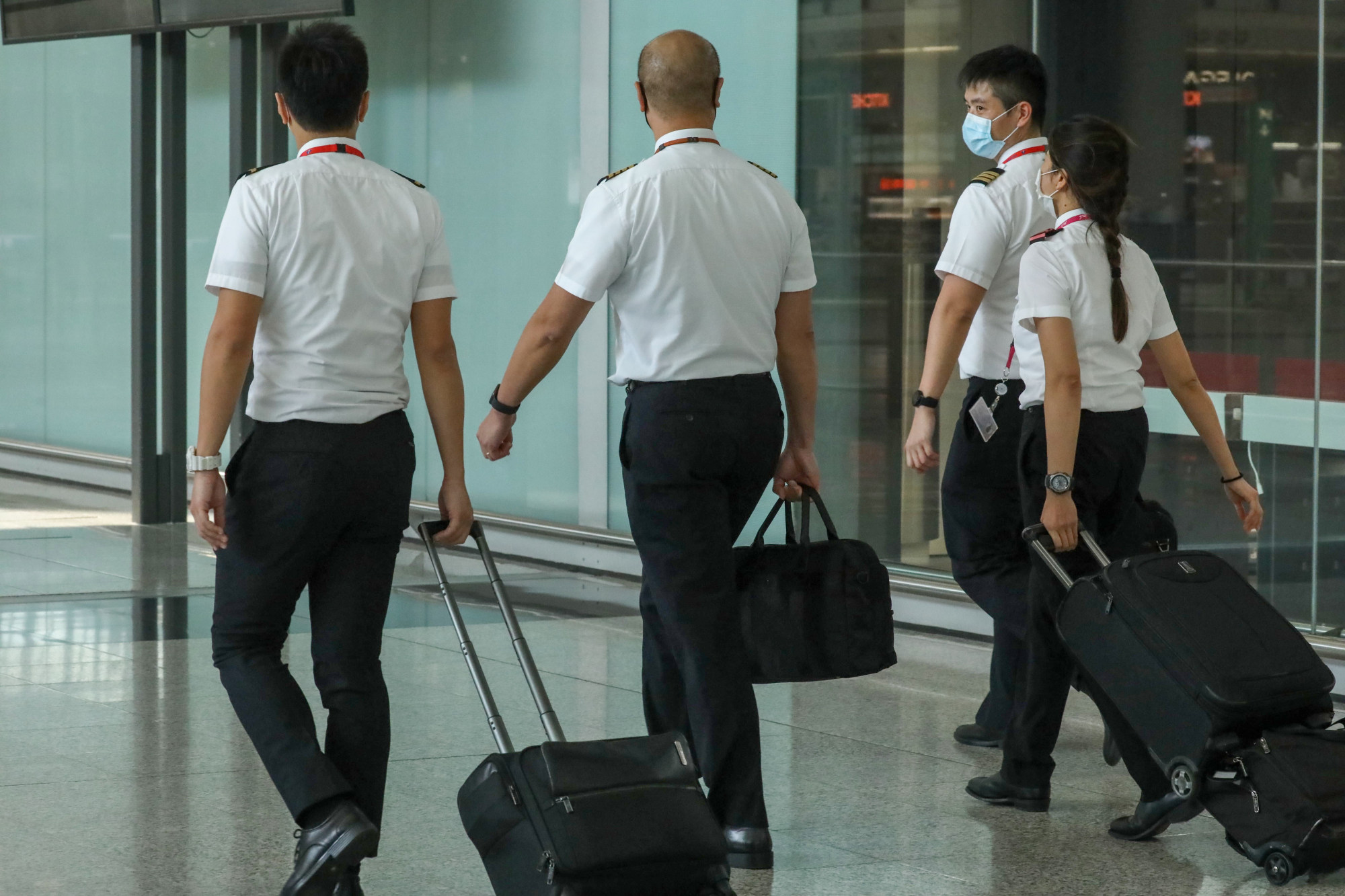 Furloughed Europe- and US-based pilots have been receiving half of their salary, while their Canadian colleagues were getting two-thirds. Since April 1, however, Cathay has not been paying its Australian crews. All overseas passenger fleet pilots had been stood down since May last year, the airline said.
Deborah McConnochie, Cathay's general manager for aircrew, said the decision to close the Canada base was "not taken lightly". She said the airline had also written to Australian and New Zealand pilots to start a consultative process "based on a proposal to close those base areas".
"We have not made any decisions on bases other than Canada at this time nor any general decision on the future of bases – each base area will be considered on its own merits and any decision to close, maintain or restructure that base area will not have a bearing on any subsequent base reviews," she said in a statement.
"Covid-19 continues to have a devastating impact on our industry and our airlines," she added. "Following the record loss for 2020, all of the company's cash preservation measures continue unabated. It is clear that we must continue to review all areas of the business to ensure we emerge competitively from this unprecedented global crisis."
Hong Kong's flag carrier lost a record HK$21.6 billion (US$2.8 billion) last year.
In October last year, the airline shut down its regional carrier Cathay Dragon amid a sweeping restructuring that cut 5,900 jobs, mostly in Hong Kong. Hundreds of jobs had also been earlier lost in the year when the airline closed its United States and Vancouver cabin crew centres.
As part of the restructuring, Hong Kong-based pilots agreed to steep pay cuts in exchange for job security.
The carrier is still burning as much as HK$1.9 billion a month as the pandemic continues to strangle global travel.
A Cathay Pacific spokeswoman confirmed the review of overseas pilot bases had resulted in the closure of the Canadian base and consultations on facilities elsewhere. However, the airline stressed that closing the Australia and New Zealand bases remained a proposal, and a final decision had not been made.
"We will consult with our employees in good faith. We will work through this process as quickly as we can," the spokeswoman said.
Cathay's hoped-for recovery from the Covid-19 pandemic has faltered recently amid low vaccination rates in Hong Kong and a lack of clarity from the government as to when it plans to reopen its borders in a meaningful way.
The airline currently employs 19,452 people, according to its 2020 annual report, down 29 per cent from last year.
Cathay is still grappling with a surplus of pilots – particularly in its Boeing 777 fleet – as most its passenger aircraft remain grounded, according to sources.
More from South China Morning Post:
For the latest news from the South China Morning Post download our mobile app. Copyright 2021.
Subscribe now to our Premium Plan for an ad-free and unlimited reading experience!