HONG KONG, Sept 12 (SCMP): The Walt Disney Company, an empire built on sparkle and dreams, finds itself grappling with a nightmare largely of its own making with the release of Mulan even as the controversy underscores how few areas remain exempt from US-China enmity.
Film and China analysts said on Friday that cooperation on major film projects between the world's two largest economies was highly unlikely for the foreseeable future as trans-Pacific tensions hit fever pitch and Disney gets raked over the coals.
Disney has been roundly criticised for filming in China's far western Xinjiang region, where up to 1 million Uygurs are being held in detention camps, and for thanking eight Xinjiang government agencies, including public security agencies involved in the Uygur crackdown, for their help in the film's production.
"It's baffling. If anything, it really perhaps speaks to how out of touch perhaps Disney was, " Rebecca Davis, Beijing bureau chief of Variety, Hollywood's premier trade magazine, said during a panel discussion sponsored by the Wilson Centre. "Any major US-China co-production is on ice because it's impossible politically."
"It's too great a risk right now."
The US$200 million live action film – based on a traditional Chinese story about a girl named Mulan who disguises herself as a man and heads into battle in lieu of her ailing father, proving herself an outstanding fighter – which is a remake of a 1998 animated version, has faced several other hurdles.
Chinese and American critics and viewers have panned it, citing poor character development, a bland plot and cultural insensitivity. It has been entangled in Hong Kong-China political tensions after actress Liu Yifei, who plays Mulan, openly supported heavy-handed police tactics against the city's demonstrators, sparking a #boycottmulan social media campaign.
Film-goers in Thailand and the Philippines then picked up on the boycott, hoping to draw attention to actions by their own governments.
This all comes amid a pandemic that forced Disney to scrap an ambitious cinema roll-out in major markets and instead go directly to video on its Disney+ channel. And with profits already under pressure, China has imposed a media blackout, undercutting planned marketing efforts on the mainland.
"When I heard they set that project up, I thought, wow, what a risk to take on, they have so much to lose, " said entertainment executive Chris Fenton, author of Feeding the Dragon: Inside the Trillion Dollar Dilemma Facing Hollywood, the NBA and American Business. "Hollywood has had it so good for so long, sometimes they have a lot of hubris and think they know how to cater to various markets better than they do."
Others cite callousness and myopia among US companies regarding Xinjiang human rights issues.
"Disney is not alone, it's just that they have to try and preserve their family-friendly brand issue, " said Aynne Kokas, an assistant professor at the University of Virginia and author of Hollywood Made in China. "If you have President Trump saying that the Uygur camps are not that big a deal, if you have corporations taking their lead from the US presidents, it's the sort of decision they'll make."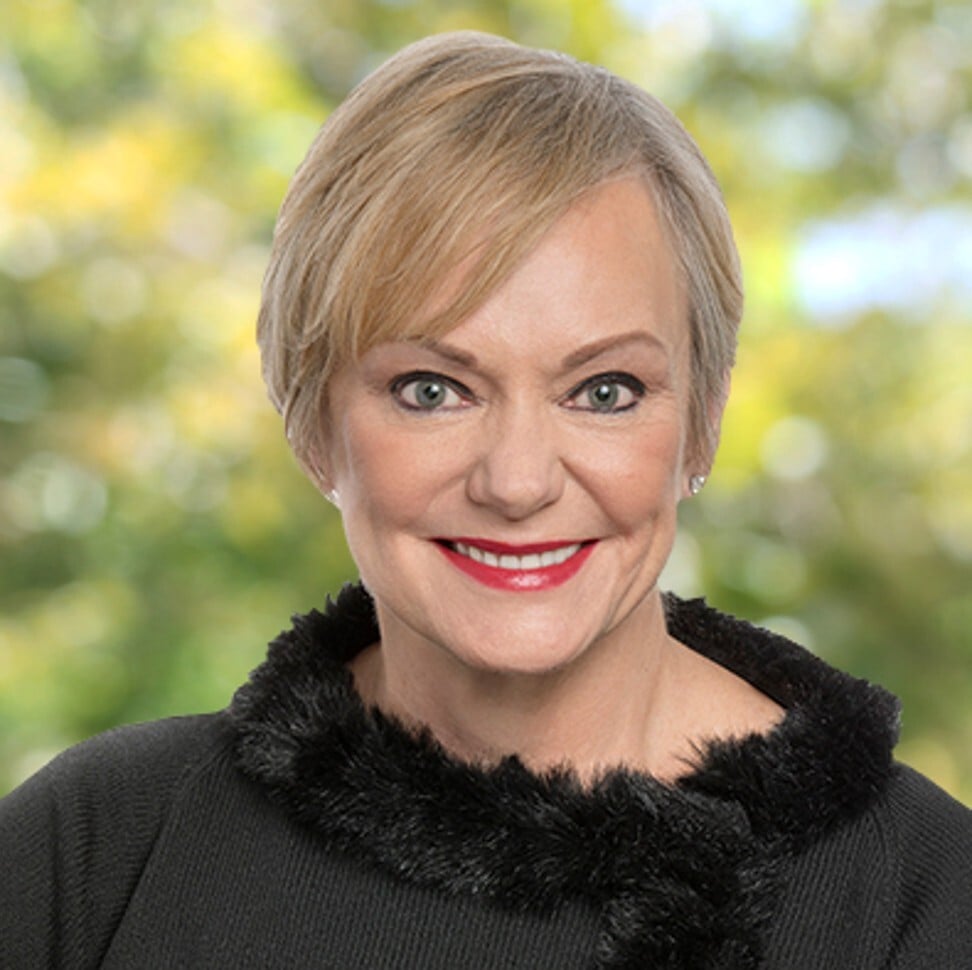 Disney did not respond to a request for comment about the political and financial fallout and has largely chosen not to discuss the situation publicly. The company has a huge and sophisticated PR machine and is probably banking on the fast-paced news cycle moving on, although they may have miscalculated this time, said Fenton.
On Thursday during a business conference, Disney's chief financial officer, Christine McCarthy, conceded that shooting certain scenes in Xinjiang has "generated a lot of issues for us" but did not elaborate.
Part of Disney's problem is that it thought it could make a film that would be well received by US, Chinese and global audiences, analysts said. A few films have managed to accomplish this difficult balancing act, including DreamWorks' Kung Fu Panda in 2008.
But this has become increasingly difficult given rising Chinese nationalism, growing anti-China sentiment in the US government and among American and Europeans, and Beijing's tighter grip on its media, they added.
"There are box office issues, the politics in both Washington and Beijing and Disney trying to please two masters, " said Stanley Rosen, a professor of political science at the University of Southern California and Chinese cinema expert. "This is such a multifaceted story."
Rosen said rather than undercutting Disney's prospects in the huge Chinese market, Beijing may actually be trying to protect the Hollywood icon. Mulan has enough publicity in China given all the controversy, so the censors may be trying to muzzle bad reviews in addition to online discussion of its Uygur detention policy, he added.
China's massive film market is slated to surpass Hollywood in revenues this year with projected box office of US$12.28 billion compared with US$11.93 billion, according to a report by PwC released late last year before Covid-19 hit.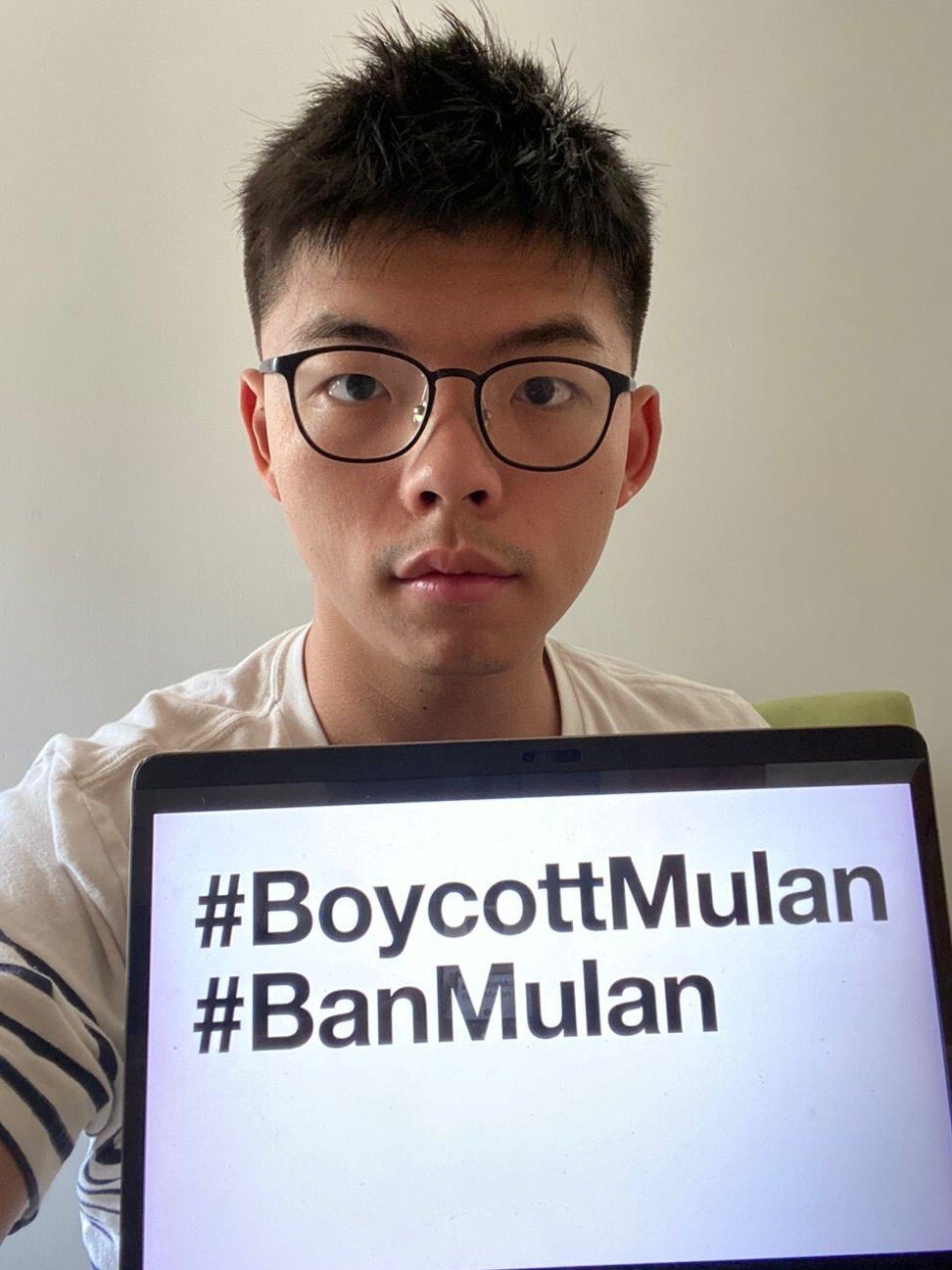 Many of film's themes dovetail with core priorities laid out during the Xi Jinping era, said Rui Zhong, a Wilson programme associate, including the importance of the emperor, strong central government and the need to protect the Silk Road.
"It sort of subtly reinforces China's modern idea of the Belt and Road Initiative, which Xi Jinping really, really emphasises as strategically important, economically and politically, " said Zhong, adding that the inordinate focus on patriotism comes at the expense of better developing Mulan's character on screen.
"In a film that is being produced for a China of 2020, that creative choice aligns with some of the political developments in China, " she said. "The Xi Jinping administration has really emphasised the idea of positive-energy campaigns domestically."
In fact, there's a long history of Chinese remaking Mulan's image in books, plays, poems and films to meet temporal needs, experts said. The story originates from a folk tale thought to date back to the 4th or 5th century Northern Wei dynasty.
Versions that appeared in the 15th and 16th centuries depicted Mulan with bound feet, said Lan Dong, associate English professor at the University of Illinois at Springfield.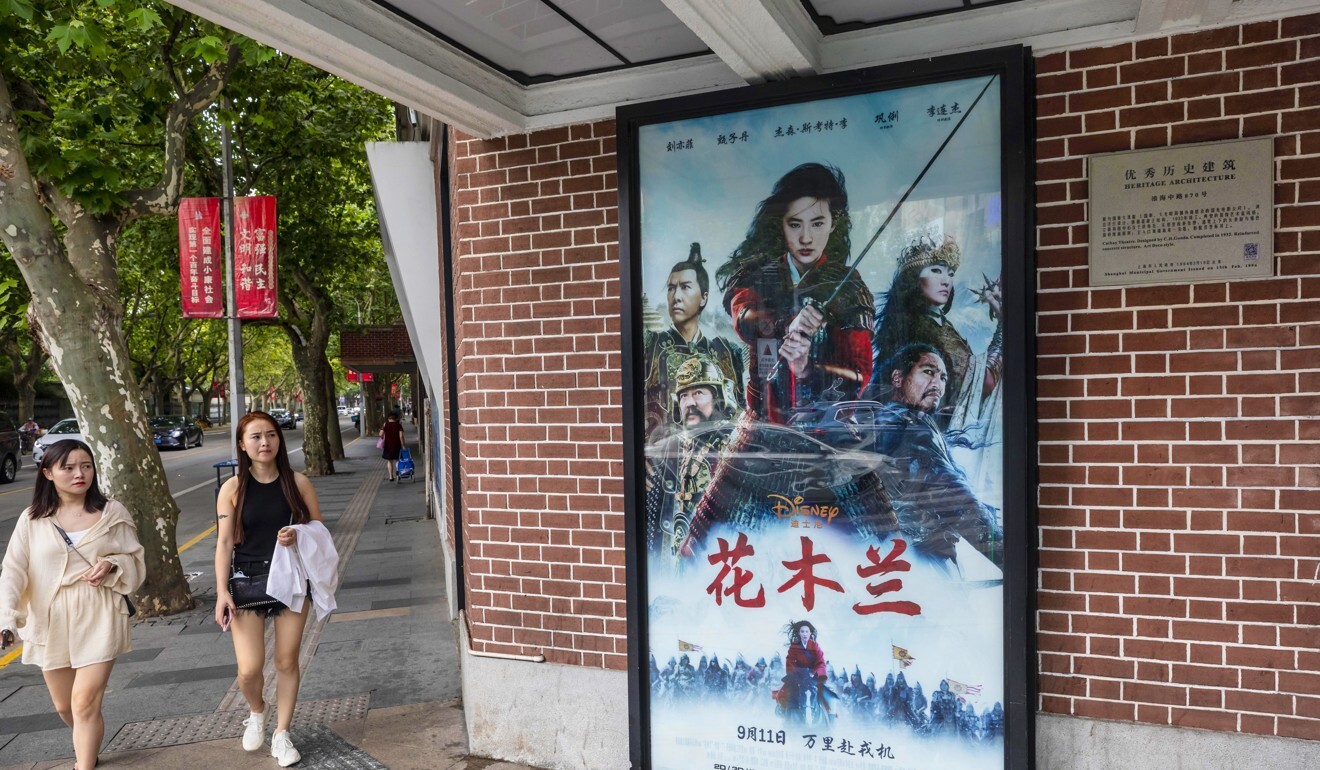 A century later, stories had her commit suicide to protect her virginity rather than become an imperial consort. During 1930s versions, she fought the Japanese. And after the 1949 Communist revolution, she was used as a symbol of gender equality and women "holding up half the sky".
"The transformation of her story has already become entangled up with politics over the years, " Dong said.
Another theme in both Disney's animated 1998 version and the 2020 remake is the contrast between the orderly Han society saved by Mulan and marauding, rapacious Mongols depicted with blazing red eyes, war paint and dishevelled clothing, even though there is a good chance Mulan in the original folk version was an ancestor of the Mongols, Wilson panellists said.
"The poem has gone through a process of sinicization over the years, " said Zhong. "She was most likely not Han Chinese." - South China Morning Post
Subscribe now to our Premium Plan for an ad-free and unlimited reading experience!