IT'S 9pm on a Friday night.
A group of young adults drive up to a quiet lane near Jalan Raja Laut.
They get down from two vehicles with bags of food and water in their hands.
Standing with them is 25-year-old Mastura M. Rashid who graduated with a Bachelor of Human Science in History from International Islamic University Malaysia.
"We are giving out only 20 packs of food here and make sure you get their personal information after distributing them," she tells the group as she leads them to a line of men waiting to be given food and water.
Not uncommon in the streets of Kuala Lumpur is the sight of organisations handing out food and drinks to the homeless, which is what Mastura and her volunteers do.
The only way to see the plight of the poor and homeless is to see it for yourself by going to the hotspots in the city.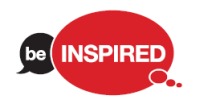 However, Mastura takes it a step further by talking to the men and women living on the street, finding a way to help them get off the streets.
Through her social enterprise, started in 2013 and which she calls The Nasi Lemak Project, she and her volunteers visit the homeless with homemade nasi lemak and sit with them while they eat.
"The food we give out is a communication tool, and this is what people should be doing.
"Giving food alone does not do anything for the people."
"To change them, you need to befriend them," she said.
As there are many organisations that feed the homeless, Mastura focuses on the less popular areas such as Brickfields, Jalan Imbi and Pudu market where the homeless gather in smaller clusters.
In total, she feeds the homeless in 12 areas.
Mastura gets her volunteers to ask a set of questions to the homeless as they distribute the food.
"The volunteers find out the name, age, clothing and shoe sizes," she said.
The information gathered help identify the person and items to look out for from donations.
As of today, she has a database of 200 homeless and feeds only them.
Mastura seems to know her street friends well and they show her respect everytime she visits.
"Cik Mastura," they call her as she greets them and asks about their day and health as well as follow up on past conversations.
Mastura's first taste at volunteering began when she was a university student.
She helped out at soup kitchens and tutored refugee children.
With her experience in social work, Mastura decided to pitch her idea to start her very own volunteer group.
She calls her social enterprise a young, effective counter-poverty movement fuelled by volunteerism.
Her idea to draw the attention of youth to volunteerism won her a grant from the US Embassy in Kuala Lumpur.
"I wanted to share my volunteering experience with students from my university.
"I wanted them to have fun when helping others," she said.
She started her volunteer programme in her campus where she drew about 50 people.
Today, the volunteers number 300 comprising university students and individuals who learned about her cause from social media.
Mastura later decided that there needed to be a change in focus.
"I did not want to just feed the homeless, I wanted to provide education for children in the kampung," she said.
Mastura spent her semester break visiting numerous rural areas and low-cost flats to engage with parents and offer tuition classes for their children.
Last year, she adopted six communities and gave free tuition classes to close to 500 children.
Some of the students do not go to school as they did not have the proper documentation while others were just not placed in schools.
Each of her volunteers are assigned five students each and they have four contact hours for each class.
Mastura's free classes are called urban co-empowerment and are centred in Gombak, Selayang and Kuala Lumpur.
The classes ran until funds dried out last year.
"I thought of stopping the classes but my team persuaded me to carry on," she said.
With no grant, Mastura and her team of volunteers decided to look elsewhere to sustain their work — both the tuition and feeding programmes.
They hit the streets, playing music, set up little concerts, hold fundraising activities at her old university and use social media to help raise funds.
Mastura tried seeking funds from various channels and won a grant from a government agency in February.
This time she wants to create suspended homes for the homeless.
"It is not just to provide them with shelter, I plan to employ some of the homeless to cook and pack nasi lemak to sell, " she said.
"I want to help the homeless get back into the working world, slowly, and discipline them.
"Once they are ready, I will help them find employment elsewhere," she said.
In the long run, she hopes to get some of the homeless off the streets.
But the money she received was not enough to sustain her plan.
Still, Mastura is determined to continue her mission.
From Fridays to Sundays, Mastura and her volunteers continue to prepare food for the homeless.
Six homeless are now working with Mastura.
They cook in a sponsored home and supply 300 nasi lemak packets on weekdays to eight petrol stations.
The homeless workers are paid RM40 each a day.
"The money is for their daily use and they know that if they do not turn up for work, they would not get paid," said Mastura.
Of course, she admits there are those who never return to help again after earning a day's pay.
"We cannot help them all.
"I offer them a chance to change their lives but it is really up to them to commit," she said.
To be able to sustain the social enterprise, she said they needed to make about RM5,000 a week from sales of nasi lemak.
At the moment they are not hitting their target.
Mastura's project coordinator, Zul Imran Ishak, 25, has helped her since 2013.
Zul Imran spent time visiting kampung areas with Mastura, and interviewing parents on their children's education.
He said as parents were busy earning an income, they had no time to help their children with school work.
"I met a 12-year-old who will sit for UPSR but still cannot read."
"So, if we do not help these children, who will?"
Zul Imran said he continues to volunteer as he feels fulfilled having helped those in need.
Muhamad Qusyairy Abdullah, 22, a second-year student of International Islamic University Malaysia has been a volunteer with The Nasi Lemak Project for a year and a half.
The engineering student said he decided to volunteer as he wanted to do something useful with this time.
"I'm interested to find out more about those who live on the streets.
"I want to hear their stories and experiences," he said.
He said not all who lived on the streets were hopeless.
"Some urban poor work part-time but can't afford a place to stay and so they resort to sleeping in the streets," he said.
Muhamad Qusyairy met a man who had a good job but wasted it on drugs and alcohol.
"He was thrown out of the house by his family, was jailed and went to rehab.
"Today he works and lives in Setapak,
"This goes to show that not all are lost causes" he said.
For their future employment, Mastura has spoken to food and beverage companies who agree that they will hire Malaysians who are trying to get off the streets, on condition that they have work discipline.
With help from other organisations and from her own income, Mastura continues to work hard, believing that she can one day change the state of the homeless in the city.
She said the setbacks encountered only made her work harder.
She is now trying to secure help from corporations to fund her project.
At the end of it all, she hopes to set up a cafe run by the homeless.
For now, she is doing one thing at a time, focusing her efforts on getting them back on the road to employment again.
"If we succeed, we can be a sustainable organisation," she said, with unwavering hope.
The Nasi Lemak Project is currently looking for volunteers.
Find out more at www.facebook.com/thenasilemakproject
Join our Telegram channel to get our Evening Alerts and breaking news highlights