Thanks to 3D printed prosthetics, people lacking limbs can now gain greater independence.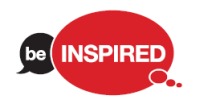 Some of us wouldn't bat an eyelid to do simple tasks such as eating, switching on the TV or flipping through a book. Now imagine being born without fingers and having to rely solely on one hand (or none) to tie your shoelaces, button your shirt or quell that pesky itch by scratching. Sounds daunting, doesn't it?
The loss of limb – commonly the result of birth defects, cancer, severe infections and accidents – can have a profound physical and emotional impact on anyone's life. And children born lacking limbs have it even tougher. Sadly, such handicaps rob many unfortunate kids from leading normal lives like their peers, or denies them the opportunity to be independent.
But thanks to 3D printed prosthetics, children born without fingers now have a chance to hold a spoon, grip a cup of water or simply enjoy engaging in sporting activities with their siblings and friends.
Earlier this year, former English teacher Sujana Mohd Rejab, 47, made the news when he donated a 3D printed artificial limb to eight-year-old Muhammad Muqri Mifzal from Penang.
"It's amazing how prosthetic devices can help restore a degree of normal function for amputees and those born without limbs. Thanks to these ingenious creations, these children can perform basic tasks such as eating, playing with friends and attending school, too," said Sujana, in an e-mail interview from his hometown of Taiping in Perak, recently.
In the last 12 months, Sujana has donated 200 pieces (each costing less than RM100) of 3D printed manual prosthetic limbs, not just to Malaysians, but to people in Singapore, Thailand, India, Jordan, Somalia and Palestine, too.
It always puts a smile on Sujana's face to see the reaction of recipients when they are handed their gifts.
"These gifts are handed out with total disregard to race, age and religion. There's nothing more heartwarming than to see parents weeping with joy when their kids stroke their cheeks with the prosthetic hands," revealed Sujana, who receives donations from friends and generous individuals to make these devices.
Prosthetics guru
While 3D printed hand prosthetics may seem straight out of a sci-fi movie, it is encouraging to know that an ex-teacher (from SK Balun Bidai, Kampung Gajah, Perak) is just as capable of making them.
"I have a soft spot for children with learning and physical disabilities. When I was a teacher, I took extra measures to assist weaker students, as I didn't want them to feel left out or bullied for their perceived shortcomings," said Sujana, who left the teaching profession in 1997.
In 1998, the father-of-six took up a computer programming course and subsequently worked as a programmer in Kuala Lumpur for five years. He then ran a small-scale computer business in Putrajaya for eight years from 2004. Later, he returned to his hometown and set up MyVista, a company specialising in 3D printers.
The process of 3D printing involves turning computer models into three-dimensional objects.
What really happens is, biodegradable plastic filament and nylon are melted together into layer upon layer, until the desired object is conceived.
Incidentally, Sujana's interest in creating 3D printed prosthetic devices was borne from his love for sci-fi movies, such as RoboCop and Star Wars.
"I've always enjoyed watching movies featuring bionic prosthetics, neural sensors and facial recognition theory.
"I've also spent a fair bit of research time on the nuts and bolts of robotic devices. Two years ago, I came across articles on the future of 3D printed prosthetic devices."
Through documentaries on 3D printed prosthetic limbs on Youtube, the former student of Taiping's Sekolah Menengah King Edward VII also discovered it wasn't too difficult to construct these devices.
"The more I surfed the Internet, the more interested I became in 3D printing prosthetic devices. The turning point came when I realised it was feasible to design these customised devices from my home.
"I only needed a desktop, computer aided design (CAD) software called Solidworks and a 3D printer," explained Sujana, who spent about RM5,000 to kickstart his project.
Last year, he signed up as a volunteer with e-NABLE, a United States-based virtual community, where more than 4,000 volunteers from across the world design 3D printed assisted hand devices for people lacking limbs.
On the e-NABLE website, volunteers are privy to all sorts of information on prosthetics, ranging from functionality of 3D printers, to how to create hand casting and various prosthetic devices.
There is also downloadable software to build low-cost 3D printed prosthetics.
"In a nutshell, the process involves measuring the receiver's hand dimensions, designing the model based on those measurements on the computer and using the 3D printer to produce prosthetic limbs," Sujana explained.
Last month, actor Robert Downey Jr – known for his portrayal of Tony Stark in Marvel's Iron Man movie franchise – partnered with e-NABLE to deliver an Iron Man-themed bionic arm to a seven-year-old boy born without most of his right arm.
Currently, Sujana produces both manual and electronic 3D printed prosthetic limbs.
"For electronic versions of the limb assisted devices, I'm hoping to obtain corporate sponsorship to lighten the financial burden of people lacking limbs," said Sujana, adding it costs between RM5,000 and RM7,500 to construct an electronically-driven 3D printed prosthetic limb.
Sujana hopes to encourage more volunteers to step forward and create 3D printed prosthetic devices for the people who need them.
"There's really nothing more satisfying than producing a simple device that can help the disabled regain much of their functionality and confidence. It isn't time consuming nor does it cost much," said Sujana, adding that a certain percentage of his business profits are allocated to fund his charity work.
Sujana hopes to venture further in this field by inventing high tech electronic 3D printed prosthetic limbs equipped with sophisticated movements to help the disabled interact with their surroundings better.
"As electronic 3D printed prosthetic limbs are costlier, I hope corporations and non-governmental organisations will step in to do their part for society," explained Sujana.
Recently, he began collaborating with DreamEDGE, a digital engineering and consultancy company based in Cyberjaya, to research, develop and produce 3D printed prosthetic devices.
Sujana's admirable deeds remind us of the importance of answering the call of those in need. It also proves that anyone can do their bit for a cause if they put their mind to it.
Subscribe now to our Premium Plan for an ad-free and unlimited reading experience!