This Taiwanese businessman started as a philanthropist but is now a full-time volunteer.
Taiwan Buddhist Tzu Chi Foundation is the largest non-governmental organisation in the "Chinese world", according to the associate general manager of its Da Ai Television Michael CY Chang, with branches in over 50 countries.
And Malaysia is the largest branch outside Taiwan, both in terms of donating members (over a million) and volunteers (about 10,000).
What drives this massive charitable organisation? The story of David Liu, who is now senior commissioner of Tzu Chi's Kuala Lumpur and Selangor branch, offers some clues.
Liu and his wife Echo Chien arrived in Malacca from Taiwan in 1988, to set up a garment factory. The couple began charitable work on their own, asking their employees to join them in setting aside a little each month, which they channelled to needy cases featured in the newspapers.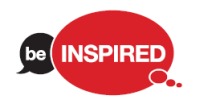 In 1992, they met an elderly monk, Master Bo Yuan, in Kuala Lumpur, Liu remembers. He had just been visited by a Tzu Chi commissioner from Taiwan, who said that when people went abroad to make money, they should invest back into that country. He passed them a contact number for Tzu Chi.
Later that year, Chien visited Jing-Si Abode in Hualien, Taiwan,Tzu Chi's headquarters, and met founder Master Cheng Yen.
The Foundation was set up in 1966 and has been involved in international relief since 1991, notes Da Ai TV's Chang. About one out of every five or six Taiwanese is a donating member.
"Small donors are the main donors," he says. "All the branches are operated by local volunteers and most of the funds for their projects are raised by them. But if they can't afford it, we will raise funds to help."
On her return to Malacca, Chien began organising Tzu Chi missions. Their goal is to "help the needy and educate the rich" – including not just donations but visiting, assessing needs and planning short, medium and long-term care. "You have to go in person to see them and see how to help," stresses Liu.
Chien tried to persuade Liu to go with her on these missions but he says, "At the time I was enjoying my life and wanted to play golf during my free time. I told her to be grateful that I didn't stop her!"
But Liu was gradually drawn in. When Chien showed him a photograph of a lady with muscular dystrophy whom she had visited, he told her that the picture had not been taken properly and offered to go take one himself.
Of course, once he had met the woman and had taken the photo, he had to caption it. He found he had enough pictures for a poster, with a 500 word description.
But he still had more that he wanted to say about her story, and ended up writing a 2000 word article. Before he knew it, he had begun writing up all the cases and contributing to Tzu Chi's newspaper.
Next, Chien told him he should visit Jing-Si Abode, a trip that would take 10 days. Liu was horrified at the thought of waking up at 3.45am for classes and chanting. He protested as he liked to sleep in late.
"She told me: 'If you can't spend 10 days out of the year to do one meaningful thing, your business is sure to fail." So in 1993, Liu led a group of 22 volunteers from Malacca and Kuala Lumpur.
"From the first day, it made a very big impression on me," he says. "Their faces were all peaceful and they all talked wisely. I thought, 'Except for money, what do I have?'" After the visit, the group set up liaison offices in Penang and Malacca.
By the following year, Liu and Chien's charitable work had expanded. After assessing, they had found over 400 needy families.
Once a month, these families came to the factory where they provided basic necessities (rice, oil, sugar) and cash, free medical services by the factory's doctor, haircuts and shaves. Transport was provided for those who were disabled.
Other Tzu Chi members helped and they all had lunch together. "It was all based in my factory show room, meeting room and lobby," says Liu. "Whatever I do, I do energetically!"
As it drew closer to the day when the families would visit, all the available space would be taken up by crutches, dry goods and food. They were running out of room and so, with Master Cheng Yen's blessing, Liu donated the land next to his factory and they set up the Malacca Jing-Si Hall, the first in Malaysia. It was completed in 1997.
That was also the year of the Asian financial crisis and a time for Liu to take stock. "It became an opportunity for me and gave me a strong hint," he says. "If I had no orders, I had a headache but when I had too many orders, I also had a headache! I thought about my future goals in life and decided I did not want to worry about making money."
He devoted more and more time to Tzu Chi work and by 2001 had decided to become a full-time volunteer. He donated his factory. The land where it stood is now the site of the 3.8-acre Malacca Tzu Chi campus which houses a free clinic, continuing education centre, kindergarten, recycling centre, gathering hall and administration office.
Over the years, Liu has served as Chief Executive Officer of both the Malacca branch and the Singapore branch. Today there are over 40 Tzu Chi offices around Malaysia, offering a range of services including three free dialysis centres supported by recycling efforts, three free clinics, study grants for needy students, pre-schools, kindergartens and programmes for continuing education. They also respond to disasters such as the 2006 floods in Segamat, Johor. Liu assessed the situation and coordinated distribution of basic necessities and cash.
In 2007, the Tzu Chi KL and Selangor branch signed a memorandum of understanding with Malaysia Airlines as a disaster-response partner to provide Mandarin-English translation and caregiving for Chinese-speaking passengers. This year, volunteers helped the families and loved ones of passengers on the MH370 and MH17 flights.
The branch also signed an MOU with UNHCR Malaysia that year to provide basic medical care and basic education for refugees here.
Like other branches abroad, Malaysian Tzu Chi volunteers have provided disaster relief around the world. Liu led the advance team after the Yolanda hurricane last year in the Philippines and reported back to Master Cheng Yen. He landed in Hambantota in southern Sri Lanka four days after the tsunami in 2004 and coordinated the seven international Tzu Chi medical teams.
Four years ago, Liu began spending more time abroad as Master Cheng Yen's special envoy, while Chien is now CEO of the KL and Selangor branch. He helps in an advisory capacity.
Comparing his life as a businessman with his life as a volunteer, Liu says he used to be in the factory from 10 am to 4 pm and found it very stressful. Nowadays he is up by 4.30am and on the go until 11pm.
"I am even busier but I am happy," he says. "I am living the simple life."
> For volunteering opportunities, check out tzuchi.my
Subscribe now to our Premium Plan for an ad-free and unlimited reading experience!