A viral video of a Chinese man arriving at his engagement ceremony with an armoured vehicle loaded with 9.98mil yuan (RM6.45mil or US$1.4mil) in cash – plus gold bars – as betrothal gifts has astonished mainland social media.
The extravagance did not end there as the bride-to-be was also showered with luxury watches and expensive jewellery.
The lavish event took place in the city of Taizhou, Zhejiang province in eastern China.
The 30-year-old groom, surnamed Yan, said: "The cash was transported by employees from a security company and will be deposited into the bride's bank account after the ceremony.
"This is a local custom and quite common in Taizhou," he added.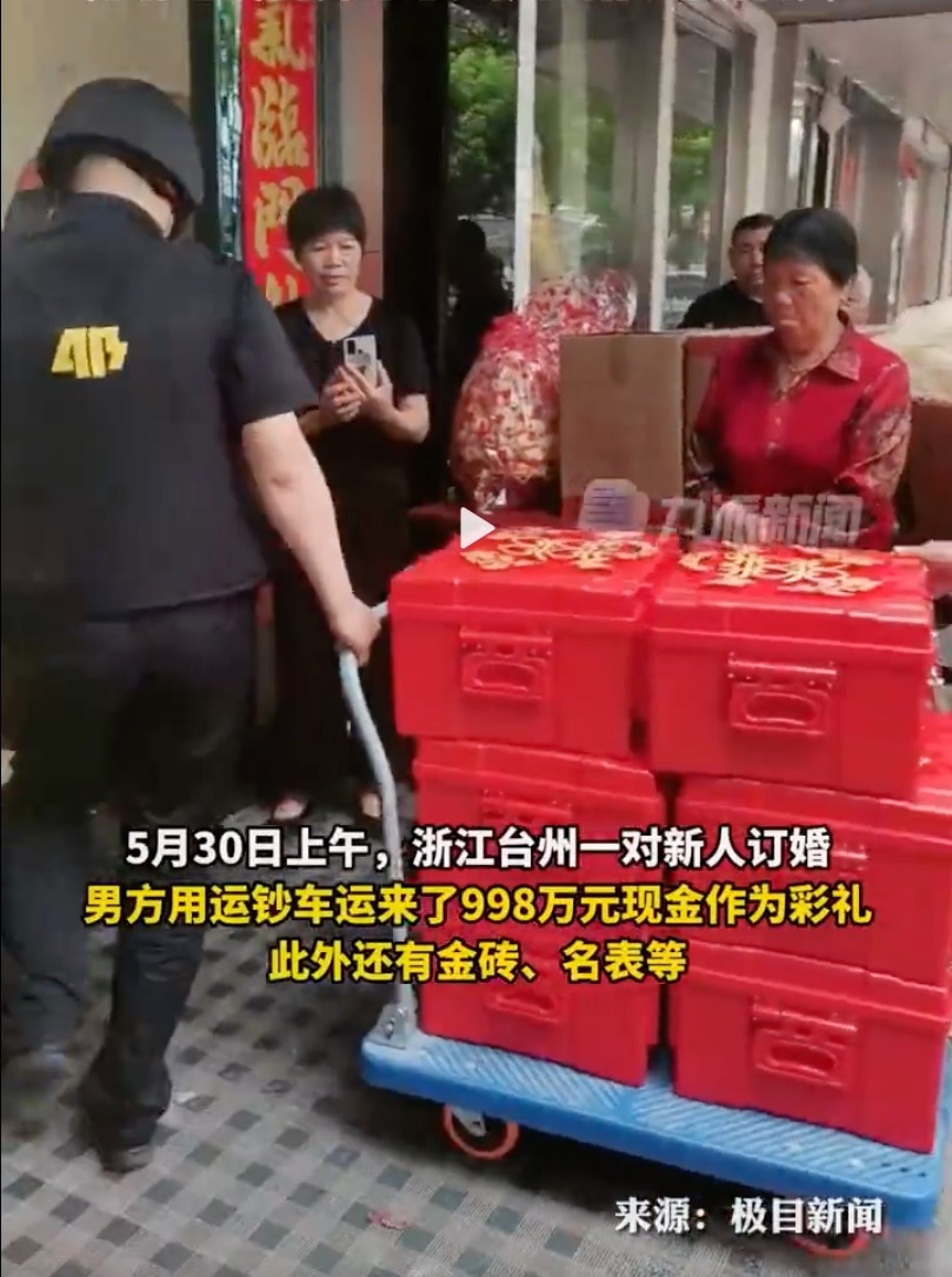 In traditional Chinese culture, the number 998 is auspicious because the numbers "nine" and "eight" sound like "long-lasting" and "wealthy", respectively.
However, the ostentatious nature of the event has shocked many on mainland social media.
One person said: "This increased my knowledge. I never thought an armoured vehicle could be used in this way."
"Poverty really limits my imagination," said another.
A third person joked: "Poor bank teller, having to count 9.98 million yuan in cash."
"The showing off of wealth and being extravagant like this is not a good thing," another online commenter said.
Traditional Chinese culture holds that men are the breadwinners and women the homemakers.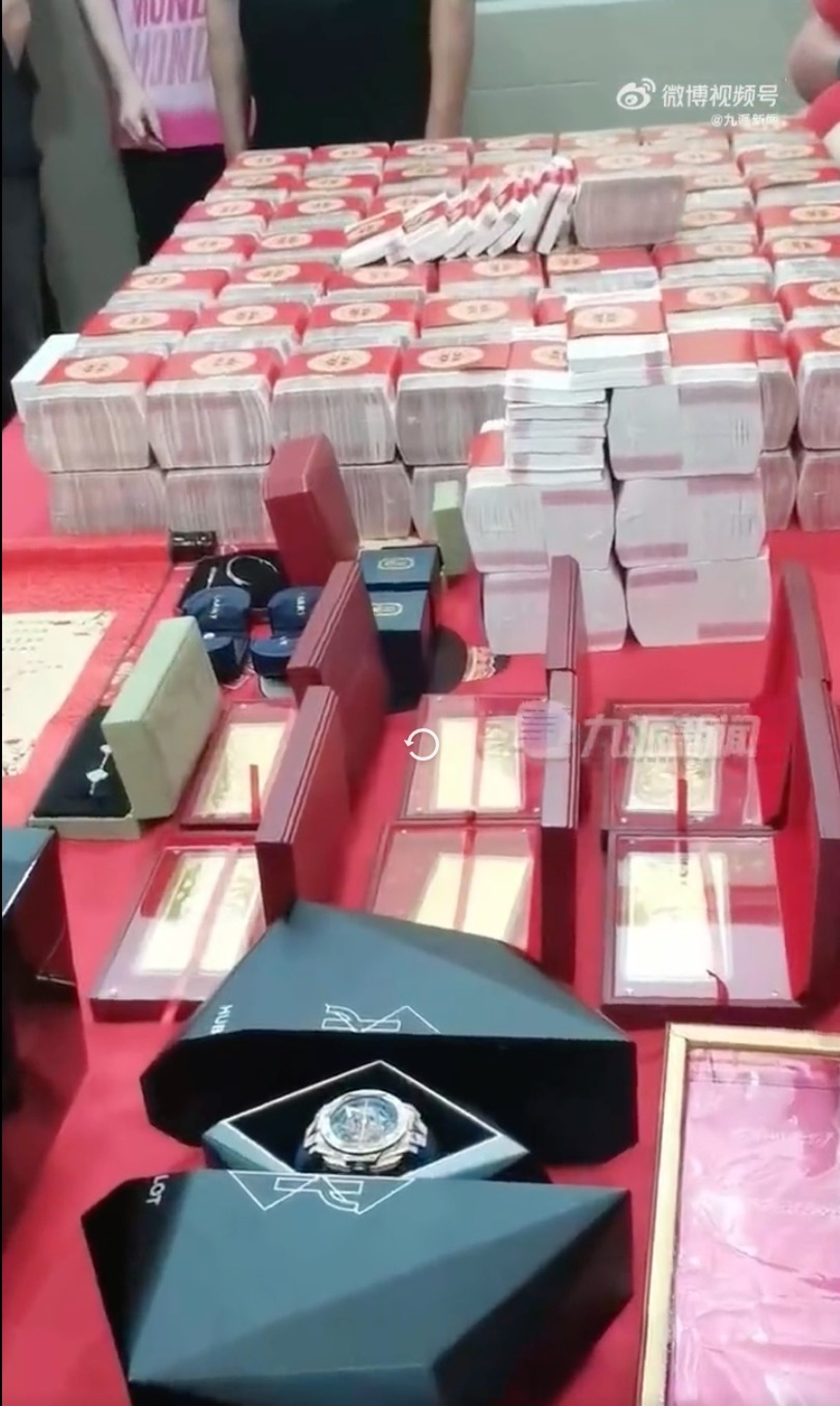 In line with this belief, the bride price, or betrothal gift, emerged to financially compensate women for their household and childbirth responsibilities.
However, the original intention has become twisted and replaced by conspicuous displays of wealth.
According to the "2020 Chinese Bride Price Spectrum" released by Gu Yu Data, more than 70% of marriages in China involved the bride price practice.
The eastern coastal province of Zhejiang province ranked first, boasting an average bride price of 183,000 yuan (RM118,311).
However, this phenomenon is a key factor driving China's declining rate of marriage, which is exacerbated by the fact that the country has a significantly negative ratio of men to women.
In response, both the central and local authorities have moved to tackle the problem by implementing policies to curb exorbitant bride prices.
For example, the city of Dingxi in Gansu province in north-central China has set a limit of 50,000 yuan (RM32,348) while Jingyuan County in Ningxia autonomous region in northwestern China capped it at 60,000 yuan (RM38,817).
Additional guidelines have been implemented to regulate weddings, banquets and related events.
In Yishui County, in the eastern province of Shandong, couples are advised to cap the betrothal gift at a modest 1,001 yuan (RM647), limit wedding banquets to a maximum of 10 tables and restrict the number of wedding cars to no more than six. – South China Morning Post
Subscribe now to our Premium Plan for an ad-free and unlimited reading experience!