A Hong Kong woman, accused of helping phone scammers to trick a 76-year-old retiree out of HK$2mil (RM1.13mil), was arrested when she escorted the victim to a bank to withdraw another HK$4.4mil (RM2.49mil) four days later, police said on Dec 7.
The HK$4.4mil (RM2.49mil) scam attempt was foiled on Monday afternoon when a suspicious teller at a Jordan bank asked the victim why he needed to withdraw such a large amount of cash.
The elderly man, who lives alone in a Yau Ma Tei flat, received a phone call from someone claiming to be a law enforcement official from mainland China last Thursday.
"The caller claimed he was a public security officer and accused the victim of being involved in a money-laundering case in the mainland," a source familiar with the case said.
The bogus official instructed him to make an online transfer of HK$2mil (RM1.13mil) into a designated bank account, but was told the elderly man was not familiar with online banking services.
The victim was then told that someone would go to his flat and help him make the transfer. On the same day, a 26-year-old woman arrived at his flat.
"The woman claimed she was a mainland public security officer. She left after the victim gave her personal information and the details of one of his bank accounts such as username and password," the source said.
He said the investigation showed about HK$2mil (RM1.13mil) was transferred out of the victim's bank account in two transactions on Saturday and Monday.
On Monday afternoon, the woman went to his flat again and escorted him to a bank in Jordan to withdraw HK$4.4mil (RM2.49mil) from his account.
The ruse came to light when a bank employee got suspicious and asked the victim why he wanted to withdraw such a large amount of money. The staff then called police. Officers arrested the woman at the bank at about 4pm.
She was detained on suspicion of obtaining property by deception – an offence punishable by up to 10 years in jail.
The source said the woman, who was unemployed, claimed she was also the victim of a fake-official telephone deception.
"She did not suffer any financial loss because she did not have money. But she was instructed by a so-called public security officer to do a mission and help investigate another case," he said.
He said the woman was then tasked with collecting information from the elderly man and taking him to withdraw money.
The suspect has been released on bail pending further investigation. Police said the investigation was still under way and further arrests were possible.
In Hong Kong, there are three main types of phone scams: fake officials, bogus kidnappings, and the "guess-who-I-am" deception where they usually impersonate relatives.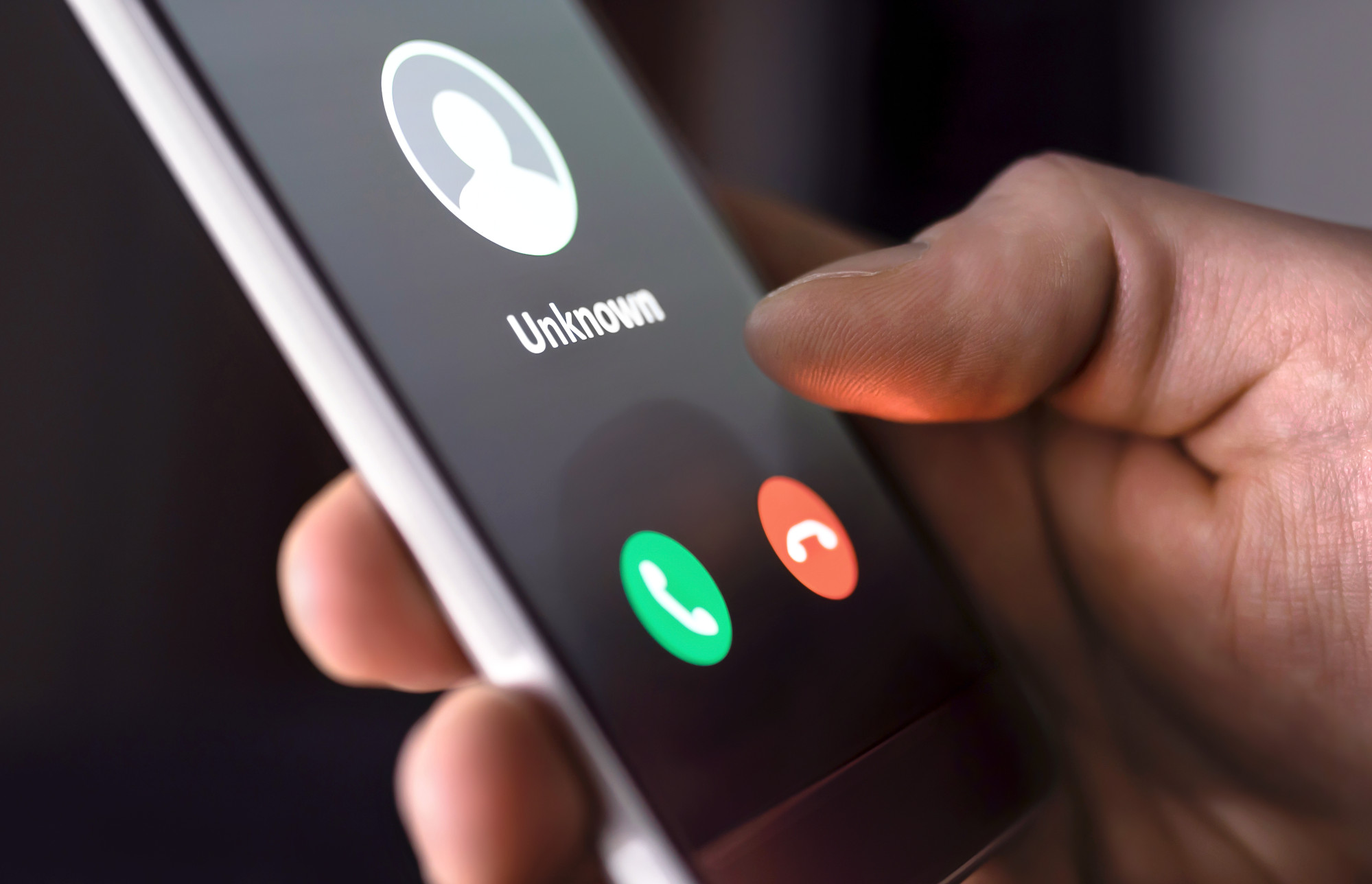 The fake-officials scam involves swindlers posing as mainland security officers accusing victims of breaking the law. They then ask for money as surety or make other excuses to get their targets to hand over cash or surrender bank details.
In "guess-who-I-am" deceptions, swindlers will contact victims by phone and ask them to guess their identity. Once the target mentions a name, the tricksters pretend to be that person and ask for money.
Fake kidnappings involve victims being asked to pay for the release of relatives who fraudsters claim have been "abducted".
Between January and September this year, police handled 906 "fake-official" phone scams involving financial losses of HK$663mil (RM375.42mil).
There were 780 cases of "guess-who-I-am" phone deception with a total loss of HK$58mil (RM32.83mil) in the first nine months of 2022.
In all, police handled 1,687 reports of phone scams in the first nine months of 2022, up 130% from 735 cases in the same period last year. The total amount of money involved rose 8% to more than HK$721mil (RM408.23mil) between January and September this year, up from HK$667mil (RM377.65mil) in the same period last year. – South China Morning Post
Subscribe now to our Premium Plan for an ad-free and unlimited reading experience!