Online scammers have defrauded at least 45 Hongkongers, selling them fake luxury handbags and shoes since August last year, with some using aggressive and sophisticated tactics such as seemingly authentic social media profiles as well as exploiting the city's ongoing civil unrest as an excuse to avoid in-person delivery of dodgy products, according to a group of victims.
In a joint press conference on Sunday, the victims said they were scammed between August and December last year, and had lost sums ranging from HK$2,800 (RM1,479) to HK$64,200 (RM33,916).
A victim, who called herself "A", said a pair of Gucci shoes costing HK$4,200 (RM2,218) caught her eye after she spotted attractive discounts on an Instagram account in late November.
"The account user then began to badger me to pay the money in full," she said. "I asked to meet up for the product exchange, but he said, 'Sorry, our staff member has resigned because of the street protests'."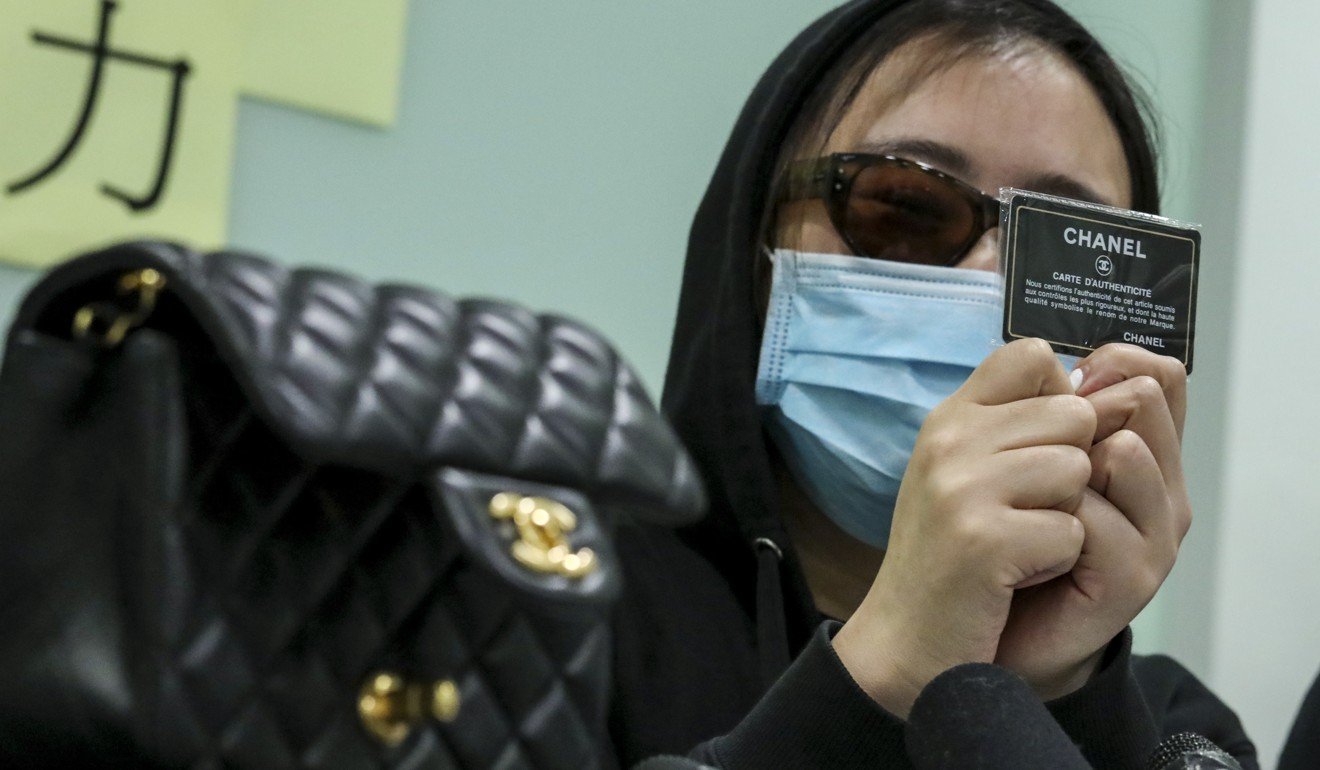 She added: "What I got was a misshapen pair of shoes with fake leather."
Another victim said she has been shopping online for six to seven years, and had thoroughly checked the Instagram account, which looked "very real".
"It has a large number of followers, approaching 20,000," she said.
"It even has regular stories that contain videos taken abroad, such as showcasing life in European cities, or crowded shopping scenes in European malls and outlets."
She paid HK$18,500 (RM9,773) for a fake Chanel handbag.
Democratic Party lawmaker Andrew Wan Siu-kin, who has been helping the victims, said the fraudsters had upped their game.
"Apart from setting up fake addresses and phone numbers, they have also created fake Instagram profiles and use scare tactics to coerce victims to hand over the full sum," he said.
Wan accused police and customs of taking a cavalier attitude to the problem. He said of 13 victims who complained to police and customs, only one was assured by officers that an official case would be opened or had a verbal statement taken.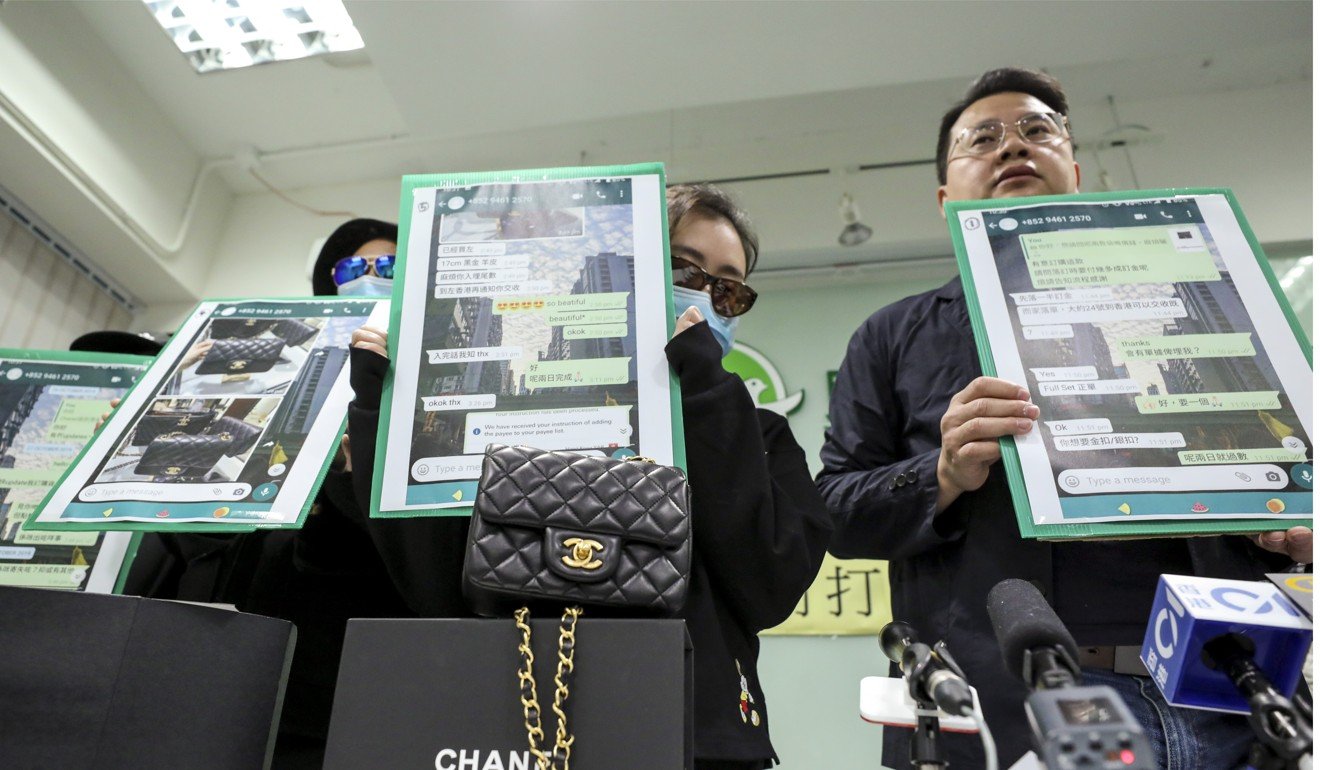 Danny Siu Wai-chung, deputy spokesman on economic affairs for the pro-establishment Democratic Alliance for the Betterment and Progress of Hong Kong, agreed that scammers' online tactics had evolved. He urged the public to stay vigilant and not to transfer money if they had doubts about the identity of the seller.
In 2018, the Consumer Council received almost 5,000 complaints related to online shopping, a 26% rise from the previous year. For the first 10 months of last year, more than 3,700 cases were reported, an 11% fall on the same period in 2018.
For the first 11 months of last year, the watchdog received 809 complaints related to clothing and apparel, a 17% decrease year on year.
A police spokesman said the force took the complaints seriously, and advised the public to only use trusted platforms for transactions, and insist on receiving and inspecting goods in person.
A spokeswoman for the Customs and Excise Department said the agency had increased manpower on conducting online checks since 2014, and from 2017, had used big data to analyse online platforms.
She added that under the Trade Descriptions Ordinance vendors may not use false descriptions on goods or services. Offenders are liable to a maximum punishment of a HK$50,000 (RM26,414) fine and five years' imprisonment. Customs investigated and solved 158 cases of violating the ordinance from January to September last year, and 215 such cases in 2018.
Hong Kong has been rocked by anti-government protests, sparked by a now-withdrawn extradition bill, since last June. – South China Morning Post