A Shanghai subway station has begun trying out augmented reality (AR) smart glasses to monitor passenger flows in real time ahead of next week's China International Import Expo.
The glasses are expected to help manage passenger flows between the Xujing East station in west Shanghai and the nearby National Exhibition and Convention Centre from next Tuesday to Saturday, online news site Thepaper.cn reported on Oct 29.
The smart glasses are fitted with cameras that are directly linked to the station's central command platform, and will also make it easier for staff to locate and control sudden incidents, the report said.
Expo attendees are expected to reach the venue from the station within 30 minutes during peak hours – an 850-metre (half-mile) walk that would usually take 10 minutes.
"Our staff will wear these AR glasses and patrol the platforms to surveil if there are any blockages from large numbers of passengers," the station's manager Sun Fanbai said.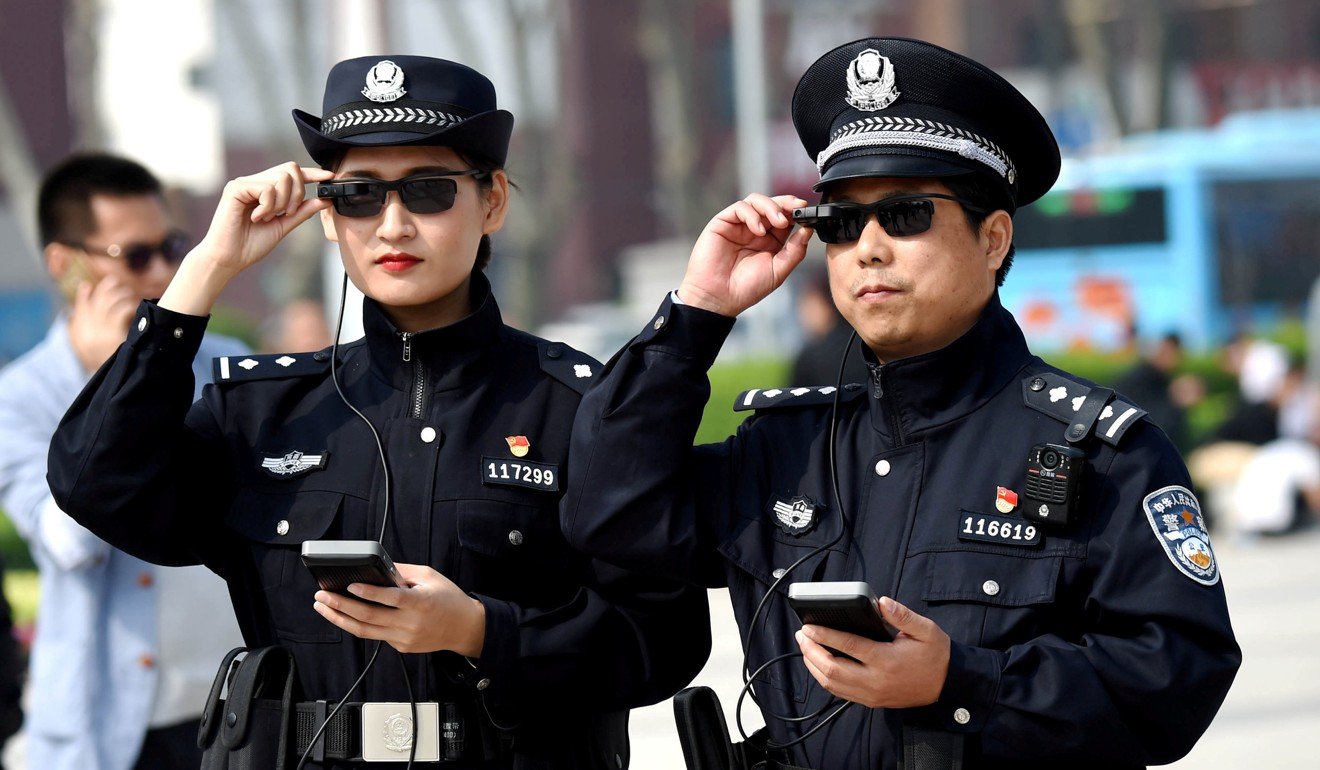 "What they see will then be directly broadcast to our station's central command room, which will then help our command staff to assess and judge the situation on the platform. This will allow them to quickly and effectively manage large passenger flows."
It is unknown whether Shanghai plans to roll out the surveillance technology to other subway stations on its vast network, which was used by an average of 10.9 million passengers per day in August alone, according to the Shanghai Transport Command Centre.
Shanghai is not the only city to use advanced surveillance technologies on its mass public transit networks.
Beijing Metro on Tuesday announced plans to employ facial recognition technology to classify the identification of passengers to improve security and transit efficiency, according to a report in Beijing Youth Daily.
Zhan Minghui, director of the Beijing Rail Transport Command Centre, speaking at the Urban Rail Transport Operation and Development Forum in Beijing, added that there were problems with monitoring passenger flow in terms of numbers.
Zhan said Bejing Metro would set up a system for classifying passengers through facial recognition, as well as a passenger database. The system would also be accessible by security personnel at the stations.
The Beijing subway system carries an average 12.3 million passengers per day, set to increase to 17 million per day in the next two to three years as more lines are completed, according to state news agency Xinhua.
Meanwhile, police forces in other parts of China – including Gansu, Henan and Yunnan provinces – have also been trying out AR smart glasses to help identify suspected criminals in public.
The Xinhua report said police officers in the city of Zhengzhou, in the central province of Henan, used smart glasses to identify suspects among railway station crowds during the 2018 Lunar New Year peak travel period.
At least seven hit-and-run fugitives were caught by the technology, as well as 26 cases of identity fraud.
More than 1,000 police officers in Yunnan in the southwest and Gansu in the northwest used AR smart glasses to catch more than 10 identity fraud suspects as well as many drug users and robbery suspects in August this year, Xinhua said.
AR smart glasses display digital content alongside what the wearer sees. Several commercial models of AR smart glasses are already on the market, with Apple planning to debut theirs in 2020.
In August, a new model of facial recognition-enabled AR smart glasses – with a built-in high-definition camera and intelligent voice recognition system – was unveiled at a policing conference in Hefei in the southeastern province of Anhui.
The new glasses were jointly developed by a local tech firm, Anhui Saitan Technology, and police in the cities of Maanshan, Anhui and Suzhou, in the eastern province of Jiangsu, Xinhua said. – South China Morning Post
Did you find this article insightful?
% readers found this article insightful