Red, orange, yellow, purple, green ... a total of 18 varieties of tomatoes from around the world can be seen in one bright, intelligent glass greenhouse, powered by a 5G network, at the Wuzhen International Internet Agriculture Expo Park.
Located in a small town in east China's Zhejiang province where the World Internet Conference takes place once a year, about 2,800 tomato plants are receiving 'five-star' treatment in this special greenhouse.
This includes ideal temperature and humidity settings, customised nutrition fed to the plants through small black pipes and even background music – thanks to sensors linked to a 5G network operated by China Mobile, one of China's largest telecommunication companies.
Each tomato plant is set in a hydroponic rockwool cube, with a catheter to transport water and nutrients. A variety of sensors monitor temperature, light, water, humidity and fertiliser levels and send that data over the 5G network in real time which allows a control system to adjust settings more accurately to maximise crop yields.
There is also a 5G-linked pest and disease control system in the greenhouse that can kill bugs with ozone spray, Dong Yongze, chief executive of Daoji Agriculture – which has invested in and backed the smart farm – said in an interview with the Post this week.
"We are all exploring 5G applications at the present time as there is not much 5G equipment available yet," said Zhao Yu, who runs the smart farm programme at Daoji Agriculture. "5G networks are faster and more accurate – with 4G, the [management] system froze frequently and we needed to wait for the analysis. 5G gives us the result immediately."
Zhao added that in the past they needed to have a stand-alone control panel near the greenhouse, which could not be accessed via a smartphone. Now all the systems can be managed remotely via a 5G handset.
The planting density is much higher at the smart farm compared with traditional greenhouses, and the new technology helps to eliminate seasonality factors. Dong said that crop outputs have doubled and even tripled in some cases. Manpower is also a consideration.
"The reduction in manpower [with a smart farm] is very big," Dong said. "Using the traditional method, we may need over 10 people to manage our tomato crops ... but two people can manage four smart greenhouses now. "
China is in a race with countries around the world to roll out 5G wireless networks, which offer faster data rates, reduced latency, energy savings and massive device connectivity. The mobile technology is seen as key to dominance in fields such as factory automation, robotics and autonomous driving.
In June, China granted commercial 5G licences to the country's three telecommunications network operators – China Mobile, China Unicom and China Telecom – as well as the nation's cable network giant, China Broadcasting Network, amid efforts by Beijing to kick-start implementation of the new technology.
Wuzhen, one of several pilot zones, installed its first commercial 5G base station in March this year and now the whole town has network coverage.
Industry analysts foresee some problems beneath the hype and promise of 5G though.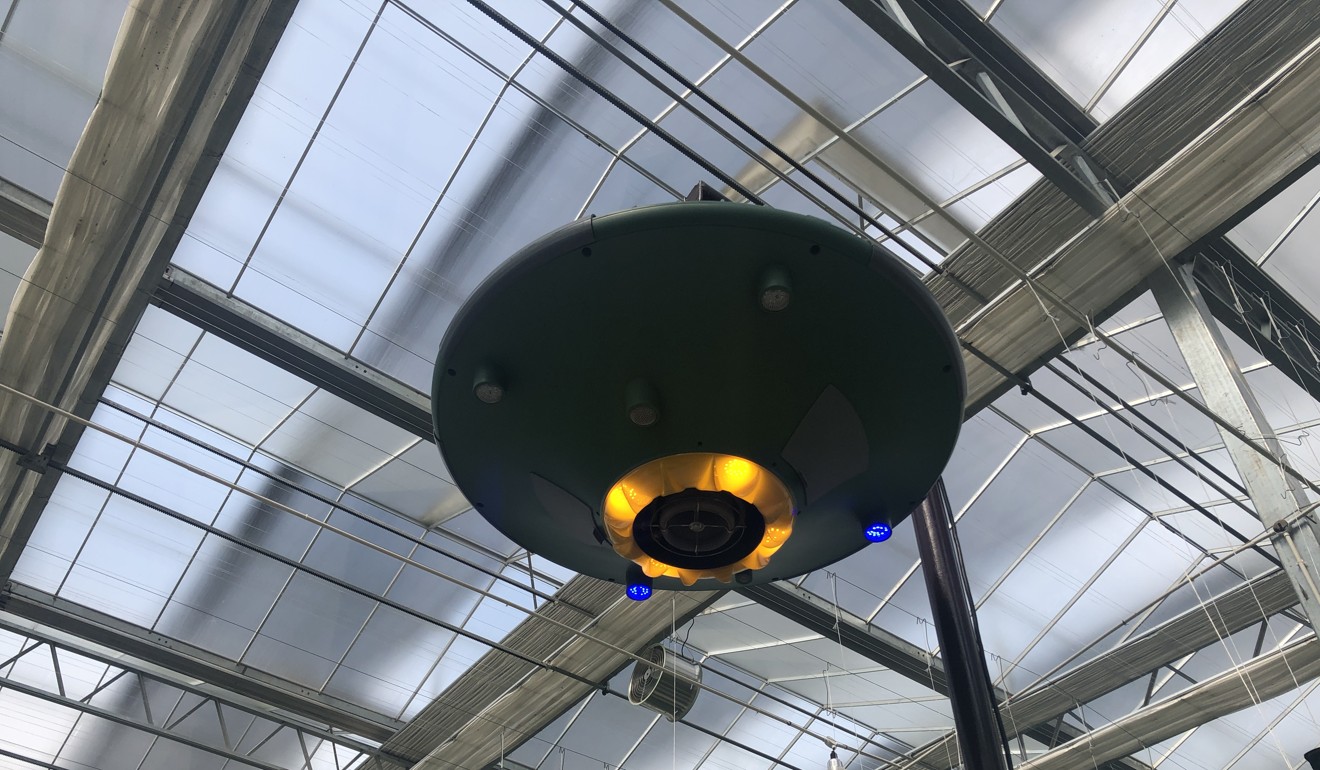 "There will be problems with almost all application scenarios for 5G in terms of the return on investment," said Kai Cui, senior research manager for IDC China's Telecommunications and Internet of Things (IoT) Group. "Agricultural products have relatively low added value, meaning return on investment may be the biggest challenge for 5G's application to agriculture."
Cui added that aside from mobile networks such as 4G and 5G, other types of network connectivity for IoT applications, such as wide-area networks and even fixed broadband – can work perfectly well for agriculture.
"At present, the application of 4G NarrowBand-Internet of Things can basically meet the needs of the agriculture industry," Cui said. "For the current industry chain – 5G chips, modules and base stations are very costly."
Dong said that building his 32,000 square-metre greenhouse cost about 10mil yuan (RM5.92mil) but that this cost should drop in future as more 5G technologies become available. He also said that the first smart greenhouse had many features that were just for research purposes at this stage.
Other players are exploring the possibilities offered by smart farms. This September, Huawei and Swiss telecoms provider Sunrise entered into a strategic partnership with agricultural research institute Agroscope to develop a 5G-enabled farm. 5G applications are now being tested at the Swiss Future Farm in Tänikon, Switzerland.
Daoji, which describes itself as an agricultural services company, is cooperating with hundreds of farms around China on new agricultural technology, according to Dong.
It has already signed a contract with Tencent-backed fresh food e-commerce platform Missfresh and will supply six tons of tomatoes to the platform every day from May 2020.
Although analysts like IDC's Cui remain sceptical on 5G's application to agriculture, China's commitment to building a 5G-enabled world is very clear.
China's telecom giants have set up 86,000 5G base stations in the country to date, and the number is expected to exceed 130,000 by the end of 2019, Chen Zhaoxiong, the vice-minister of the Ministry of Industry and Information Technology said on Monday at the sixth World Internet Conference. – South China Morning Post
Did you find this article insightful?