The United States is likely to be in greater need to strike a trade truce with China than the other way around as the 2020 election and a possible economic slowdown weigh heavily on US president Donald Trump, an economist at Mitsubishi UFJ Financial group shared.
"Clearly, (Trump) doesn't want a S&P 500 correction of 10% in the middle of a re-election campaign next year," Derek Halpenny, research lead of Europe Global Markets at Mitsubishi UFJ Financial Group (MUFG), said in an interview.
And that pressure is only going to "increase as we get closer to the re-election", he said.
The Trump administration has in recent days made goodwill gestures to China ahead of a fresh round of talks after a trade deal between the two countries stalled in May.
Trump tweeted on Wednesday that he would delay the next planned tariff increase to 30%, from 25%, on US$250bil (RM1tril) of Chinese goods by two weeks, until Oct 15.
Beijing said it welcomed the postponement of the planned increase, which would now not go into effect on Oct 1, or National Day, the 70th anniversary of the People's Republic of China.
In response, Beijing said that it would exempt US agricultural goods including soybeans and pork from additional tariffs, following a renewed pledge to purchase more American farm goods. Earlier this week, China had exempted 16 categories of US products – including cancer medicines – from import tariffs.
The two sides plan to meet in early October.
Despite Trump's repeated claim that China "badly" wants a deal, "the recent concessions, in my view, were initiated by the US", said Halpenny.
The implementation of the next stages of tariffs – in October and again in December – will have a bigger impact on US consumers and on the economy as a whole, he said.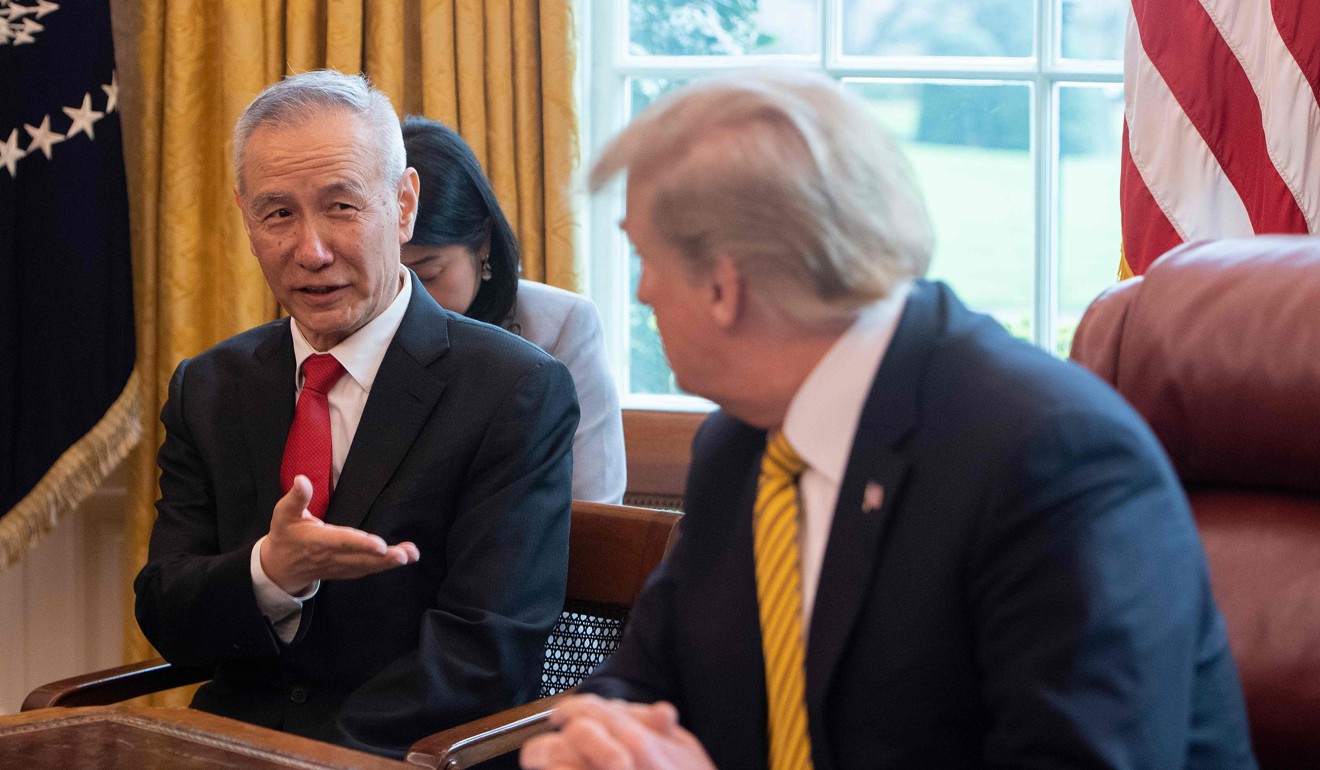 The US manufacturing Purchasing Managers' Index fell to 49.1% in August, the lowest reading in more than three years. Any reading below 50% signals a contraction.
Investor appetite for US securities is deteriorating, Halpenny said. "There is a cost of the Trump behaviour," he added.
"So at some point he'd like to solve the US-China trade conflict with either a truce or kind of a partial deal."
Both sides seem to be open to such an interim truce when they meet next month. China's top trade negotiator, Vice-Premier Liu He, told business leaders in Beijing that "the whole world is expecting to see progress in China-US trade relations".
Last week, Trump also acknowledged he was open to an interim deal. "I'd rather get the whole deal done," he said, but an interim deal is "something we would consider, I guess".
MUFG, a Tokyo-based financial services firm, recently cut China's 2020 economic growth forecast to 5.8%, down from the 6% growth it predicted for this year. Even so, "we don't think that would compel China to give up more in trade negotiations", Halpenny said.
"We're still in a scenario of a gradually controlled slowdown in China's growth," said Halpenny. "Therefore, we're not expecting any kind of financial market turmoil that results in a more abrupt slowdown in Chinese growth."
A September research analysis by the Institute of International Finance (IIF), a global financial industry association, echoed a similar sentiment.
"Despite the growing concern over disruption to global supply chains due to multiple rounds of tariffs in the US-China trade dispute, China's current account and trade surplus look robust, in part because exports have not registered any meaningful declines," according to the report.
"This resilience is partly driven by a shift in the composition of exports away from the US and towards destinations like Asean and the Euro zone," wrote IIF's chief economist Robin Brooks, who led the research.
As for the US, Halpenny said he expected a 75 basis-point cut from the Federal Reserve for the rest of the year to bolster the slowing US economy.
"We think (the Fed is) going to be pretty proactive," he said. – South China Morning Post
Did you find this article insightful?