The US National Basketball Association (NBA) invested in a basketball analytics app backed by Toronto Raptors point guard Jeremy Lin as part of broader efforts by the league to embrace advanced technology.
NEX Team, developer of the HomeCourt app, raised US$8.5mil (RM34.94mil) in its recent series A funding round from investors including the NBA, which has also become a strategic partner. The app uses artificial intelligence (AI) to track and analyse how a basketball player makes shots during training or in a game. Its features have since expanded to include more drills and augmented reality.
"Sports are sports, but the reality is that our world is becoming more digital and technological," said Lin in a phone interview on Thursday. "Nowadays if you don't use technology, you're at a disadvantage."
Lin is an early investor in the San Jose, California-based NEX Team that was co-founded by Hong Kong-born David Lee, who serves as the chief executive at the startup, and vice-president Alex Wu. The new funding will enable the company to expand its staff of developers, according to Wu.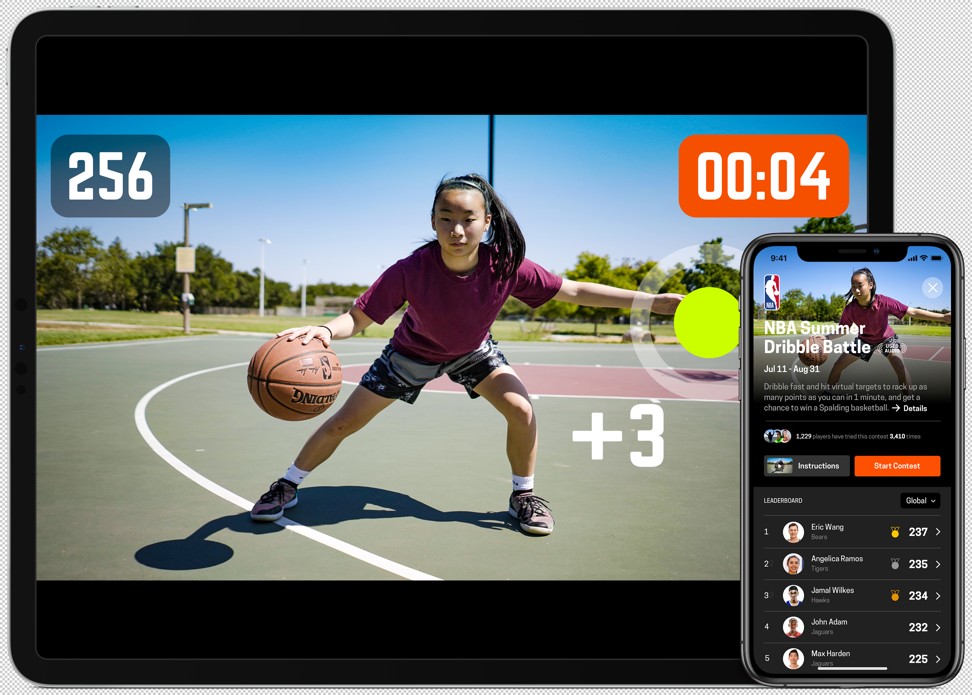 The NBA's adoption of HomeCourt represents another win for AI in sports, following the technology's expanded presence in financial services, manufacturing, public security and other sectors.
AI in sports has largely been adopted in so-called wearable gadgets, which help analyse the movement of athletes in a particular sport and monitor certain health markers during intense training.
The HomeCourt app works with an iPhone or iPad to record video shots taken by a player on court, while providing real-time statistics from that workout session. It also provides edited video clips for a shot-by-shot review of a player's performance.
All that data is designed to help a player measure the accuracy of shots taken from different areas of the court, as well as a player's running speed and height of vertical jump.
HomeCourt, according to NEX Team co-founder Wu, now provides users with the experience of being in a video game as they compete in drills. This gamification was designed to make the app more fun to use for players, especially kids, he said.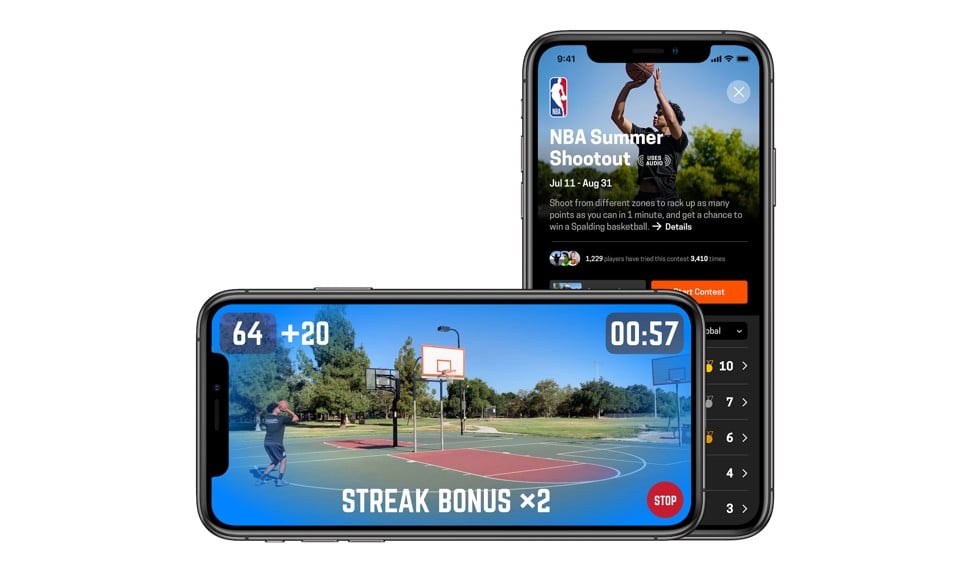 The other new investors in NEX Team's latest funding round included the Alibaba Entrepreneurs Fund, a non-profit initiative of e-commerce giant Alibaba Group Holding; Hong Kong-based Blue Pool Capital, a firm owned by Alibaba executive vice-chairman Joseph Tsai; and American actor Will Smith's Dreamers Fund.
Tsai is chairman of the board at the South China Morning Post, which is owned by New York-listed Alibaba. He is also co-owner of the Brooklyn Nets, an NBA team located in that New York City borough, where Lin played from July 2016 to July 2018.
The partnership between NEX Team and the NBA will see HomeCourt introduce new league-themed skills competitions, including shooting contests, as well as achievement rewards, such as discounts in NBA stores, according to Wu. They also plan to add interactive training drills and other challenges jointly with various NBA teams and players during the league's regular season, which starts in the last week of October.
"The HomeCourt app marries a passion for technology with old-school deliberate practice and skill development," NBA Commissioner Adam Silver said in a statement. "This exciting partnership builds on our continued efforts to embrace innovation and artificial intelligence to reach and engage basketball players around the world."
Lin, who uses HomeCourt to help guide his workouts, said the app's value goes beyond elite athletes because it was designed to make basketball training more accessible to ordinary players without professional coaching.
"Especially in certain places where people love the game but there isn't a huge abundance of coaches who can help, this is where the app can be so powerful because it can really influence the next generation of players just by providing the right curriculum," he said.
Lin, 30, is a California native of Taiwanese descent who ignited "Linsanity" in the NBA when he played with the New York Knicks for two seasons from 2011. He became the first Asian-American to win an NBA title with the Raptors in June.
The idea for HomeCourt came to NEX Team co-founder Lee in 2017 when his wife and daughter came to one of his pickup basketball games, where he failed to make a shot. Lee wanted to make an app that could record his casual practice to show his family how he typically played.
He said that initial idea turned into a more sophisticated concept about tracking and helping improve the performance of basketball players.
NEX Team is the second startup venture for Lee. He founded an online spreadsheet company called EditGrid in 2003 after he graduated from the University of Hong Kong. In 2008, EditGrid was sold to Apple, where Lee worked as a senior engineering manager for eight years. He started NEX Team in 2017 with some of his old colleagues from EditGrid and a few engineers from Apple, Google and Microsoft Corp.
The startup's early investors included retired NBA player Steve Nash, former Philadelphia 76ers general manager Sam Hinkie and billionaire entrepreneur Mark Cuban, owner of the Dallas Mavericks. – South China Morning Post