Half of finance professionals in Asia-Pacific believe their jobs will either disappear or change substantially over the next decade, with some of their work taken over by artificial intelligence and other technologies, according to a poll by CFA Institute.
Globally, this number stands at 48%. The institute, a global association of investment professionals, offers the Chartered Financial Analyst (CFA) designation as well as other international professional accreditation. It has now accredited 165,000 professionals in more than 165 countries. More than 250,000 candidates registered worldwide for the three-level CFA exam this month, up 11% over last year.
The institute polled 3,832 members in 95 markets globally, with 33% of respondents coming from the Asia-Pacific region.
Nick Pollard, managing director for Asia-Pacific at the institute, said job losses could not be avoided in light of technological changes.
"Technological disruption is certainly driving change in the investment industry worldwide – and some jobs may no longer exist. However, it does not mean we have fewer people in the investment industry. It only means professionals will need to learn new skill sets to handle more sophisticated tasks which AI cannot perform," Pollard said.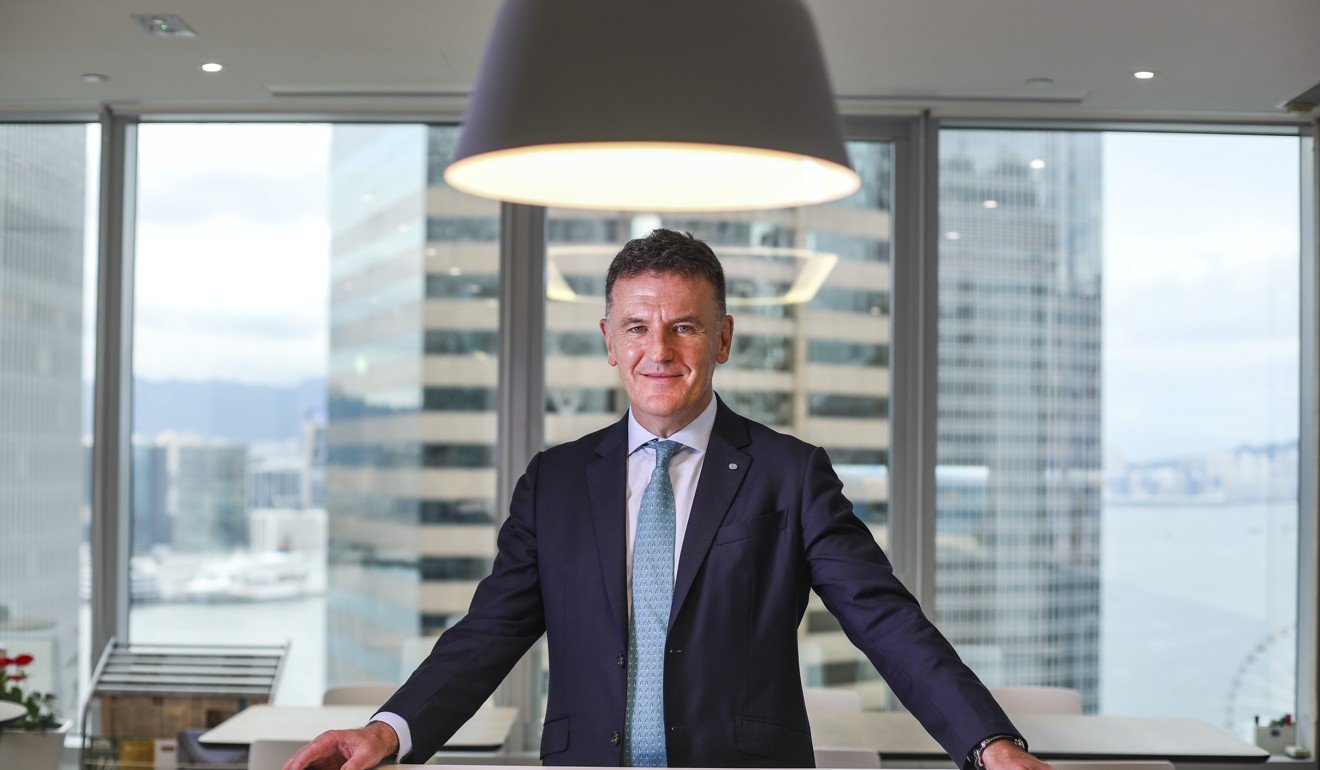 He added that AI and "HI", or human intelligence, would be the best possible combination: "Routine tasks will increasingly be performed by machines, and the human element of judgment will become more important."
Pollard also pointed out the poll showed that while some jobs might disappear, CFA Institute members still believed the number of finance professionals worldwide would increase by 16% over the next decade to grow from 1 million to 1.2 million. These professionals include brokers, fund managers, analysts, advisers as well as senior management.
The top three jobs expected to disappear in Asia-Pacific include accountants or auditors (17%), research analysts (13%) and stock sales agents (9%). Globally, the top three jobs expected to disappear include performance analysts (19%), traders (11%) and accountants or auditors (9%).
Performance analysts or accountants who mainly collect data from companies, may spend several weeks going through annual reports and other documents to compile data, but AI may be able to produce this data in just a few seconds, Pollard said.
Similarly, traders and sales agents were competing against online trading. Hong Kong's Insurance Authority in December 2018 issued the first virtual insurance licence to Bowtie Life, which will not use agents or brokers but will only sell its products online.
The Hong Kong Monetary Authority, the city's de facto central bank, has granted eight virtual banking licences since March this year. The banks thus set up will not have any physical branches and will operate online exclusively from the fourth quarter this year.
David Friedland, managing director for Asia-Pacific at Interactive Brokers, said he did not see accounting or sales agent jobs disappearing entirely in the future.
"People like to face people," he said. "Nevertheless, the new technology will bring in new jobs and will create new opportunities," Friedland said.
Gary Cheung Wai-kwok, chairman of industry body Hong Kong Securities Association, said broker and salesperson jobs will continue to exist. "There are areas that require human intervention, which machines or AI will not comprehend," Cheung said.
Glenn Turner, chief operations officer at independent financial planning company Altruist Financial Group, said many financial companies will use financial technology to cut down on operating costs and enhance customers services.
"We will see a lot of financial firms cutting down on human headcounts and investing a lot in AI and other technologies in the near future. However, when they will find some of their customers cannot understand how to use these Internet sales channels, they will hire individual staff to help these customers. This will bring back jobs for humans," he said.
"Also, young investors who do not have much money will trade online at a cheaper fee. When they become older and have more money to invest, they will prefer to hire a human adviser to provide better advice and personal services," Turner added.
India is expected to report the highest growth at 33% over the next decade from 47,000 finance professionals, while mainland China is expected to grow at 26% from 139,000 professionals.
The US is expected to grow by 9% from 284,000 finance professionals, while Hong Kong is expected to grow 4% over the next 10 years from 20,000 professionals, slower than Singapore, which is expected to report 14% growth in the next 10 years from 14,000.
"Hong Kong is a victim of its own success, as it already has a large pool of financial professionals. It has 8,000 CFA members, the highest in Asia. The high comparison has led to a slower growth rate in the future," said CFA Institute's Pollard. – South China Morning Post
Did you find this article insightful?