ByteDance, the world's most valuable start-up, has moved to bolster the overseas expansion of popular short-form video app TikTok by hiring a senior executive from social media giant Facebook.
The Beijing-based company's new recruit, Blake Chandlee, has been appointed as TikTok's head of strategic partnerships. He most recently served as vice-president of global partnerships for more than eight years at Facebook.
"I expect Blake Chandlee's mandate will be to focus on the international expansion of TikTok and build legitimacy for the brand outside China," said Paul Haswell, a partner who advises technology companies at international law firm Pinsent Masons.
Haswell also expected ByteDance to ramp up its international staff recruitment, following this strategic hire.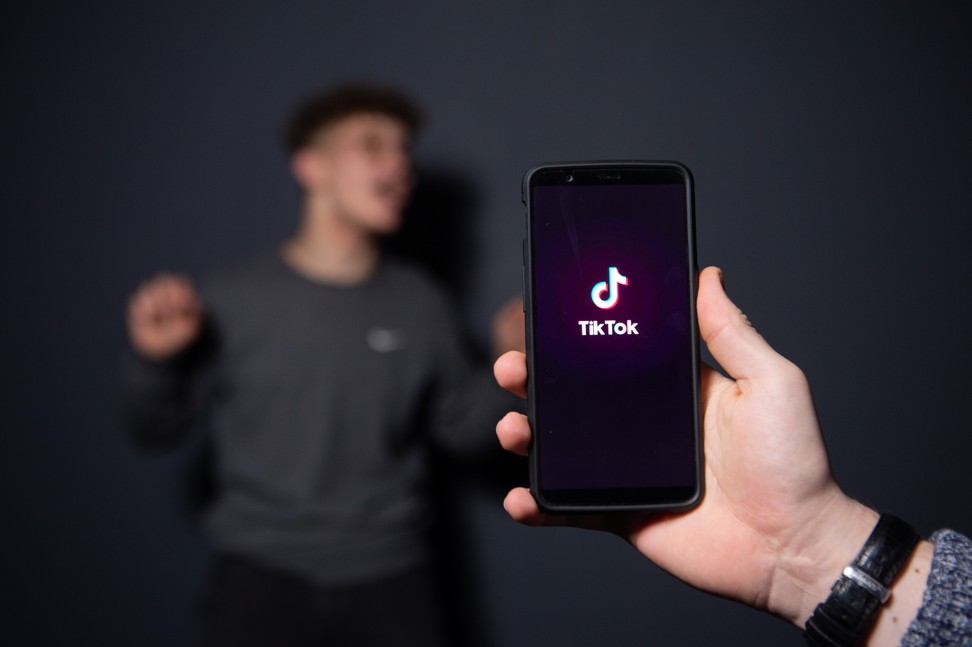 "Chandlee will need an international team, who will have the challenge of breaking through international barriers to rival (the expansion initiatives of) Facebook and Snapchat," he said.
The new executive appointment at TikTok, known as Douyin in mainland China, has come after the short-form video app's expansion efforts became ensnared in a slew of regulatory issues in various overseas markets.
TikTok, which has become one of the most heavily downloaded apps worldwide since it was launched in 2016, saw its rapid growth marred by recent problems with regulators in Indonesia, the United States and India.
The legal minefields TikTok must steer clear of outside China have put more pressure on ByteDance, as growth slows in its home market. The company, which also operates news app Jinri Toutiao, relies mostly on advertising generated from its core content business.
"Blake is a wonderful addition to the ByteDance family, bringing great experience in building strategic partnerships with successful creative and technology leaders in global markets," a ByteDance spokeswoman said in a statement.
Chandlee was not ByteDance's first recruit from Silicon Valley. In February, the company hired Vanessa Pappas, who was previously global head of creative insights at YouTube, to serve as TikTok's first general manager in the US.
Video-sharing platform TikTok – on which users can watch as well as create short videos with music, stickers and animation as special effects – has greatly extended ByteDance's reach and helped it raise more financing.
The seven-year-old company secured an estimated US$76bil (RM317bil) valuation in its most recent fundraising round, vaulting it past Uber Technologies in the global unicorn rankings, after attracting backing from well-heeled investors led by SoftBank Group Corp, KKR & Co and General Atlantic.
Chandlee wrote in a post, dated May 20, on his Facebook account that he joined TikTok to help the ByteDance team led by founder Zhang Yiming and senior vice-president Zhang Lidong "scale the business outside of the domestic market in China".
"I have always enjoyed being a global citizen and think it is more important now than ever," Chandlee said. He credited the ByteDance team for being "thoughtful, eager, curious, energetic and focused", which he described as familiar "attributes from the early days of any big tech company in Silicon Valley".
Chandlee initially worked in sales from 2000 to 2002 at Catalina Marketing, a company focused on the retail industry, after obtaining his bachelor's degree in business management, marketing and related support services from Gettysburg College in Pennsylvania, according to the executive's LinkedIn account.
Working at Yahoo from July 2003 to October 2007, Chandlee served as a vice-president who was brought to the UK to turn around the internet company's commercial operations there.
He joined Facebook in October 2007 to initially serve as vice-president of Europe-Middle East-Africa (Emea) operations. He was later appointed in a broader role as vice-president and commercial director for Asia-Pacific, Latin America and Emea in June 2010, before he headed global partnerships at the company from June 2011.
At TikTok, Chandlee is expected to help make the app's operations more local. "Although ByteDance and its products are mainly driven by algorithms, its operation and commercialisation need to be localised," said Xie Pu, founder of tech website Techie Crab.
Total installations of TikTok are estimated to be 1.2 billion worldwide, according to mobile intelligence firm Sensor Tower. It predicted the app's gross revenue mark to surpass US$100bil (RM410bil) later this month.
TikTok's overseas success – tapping the universal desire of its users to sing and dance on short videos – stands out in China because even Tencent Holding's dominant messaging and social media platform WeChat has remained essentially a Chinese phenomenon.
The ByteDance short video app, however, has also had to deal with pressing privacy issues and calls to protect younger users – in line with the entire social media industry. – South China Morning Post