A homeless Shanghai man who became an overnight celebrity for his eloquent commentary on classic Chinese texts earned more than 100,000 yuan (RM60,994) last month from live-streaming and said he now wants to buy a flat.
Since videos of Shen Wei began going viral on social media at the end of March, his life has changed completely.
The 52-year-old used to wear ragged clothes, had dishevelled hair and a dirty face and lived on a lawn near a subway station in the city's Pudong district. But Red Star News reported that over the past month he has been living in different hotels – paid for by fans, would-be business partners and former schoolmates – takes baths, wears clean clothes and has had a haircut.
Shen now describes himself as a person able to stir up an online storm just by waving his hand, the report said.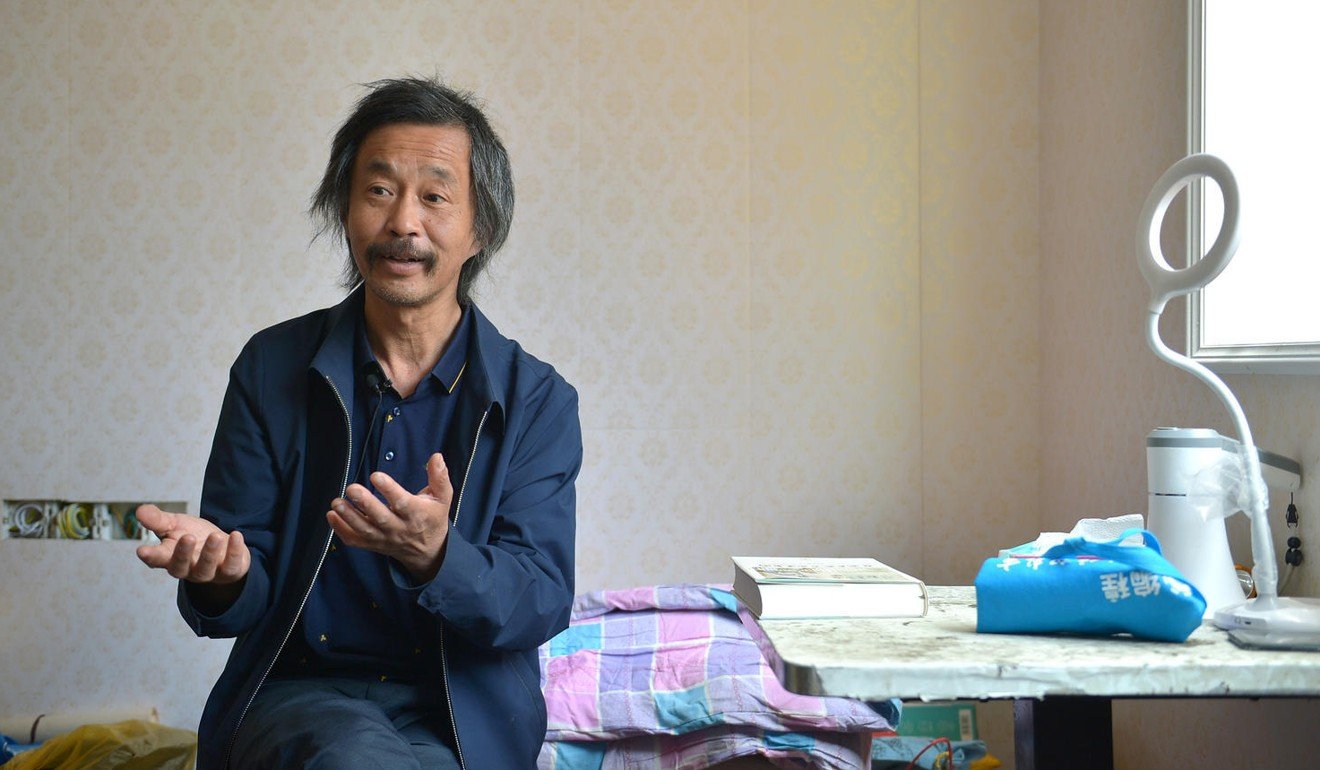 Scores of people swarm around him every day, calling him "Master Shen", hoping he will let them take photos or videos so they can attract more views for their own social media accounts.
Some young women have even had banners made saying they want to marry him. But Shen is unimpressed, saying they are just trying to generate hype, Red Star News said.
Shen was persuaded to start live-streaming on popular Chinese apps last month.
"In just one month, my audiences paid 200,000 to 300,000 yuan (RM121,989-RM182,983) in rewards," he was quoted as saying. "According to the platform's rules, half of that will go into my pocket. At the first few streaming shows, I received 50,000 yuan (RM30,496) in less than two hours, so now I am thinking of buying a house."
Shen said he had been fond of reading since childhood but because his family was poor he had to collect trash and sell it to be able to buy books.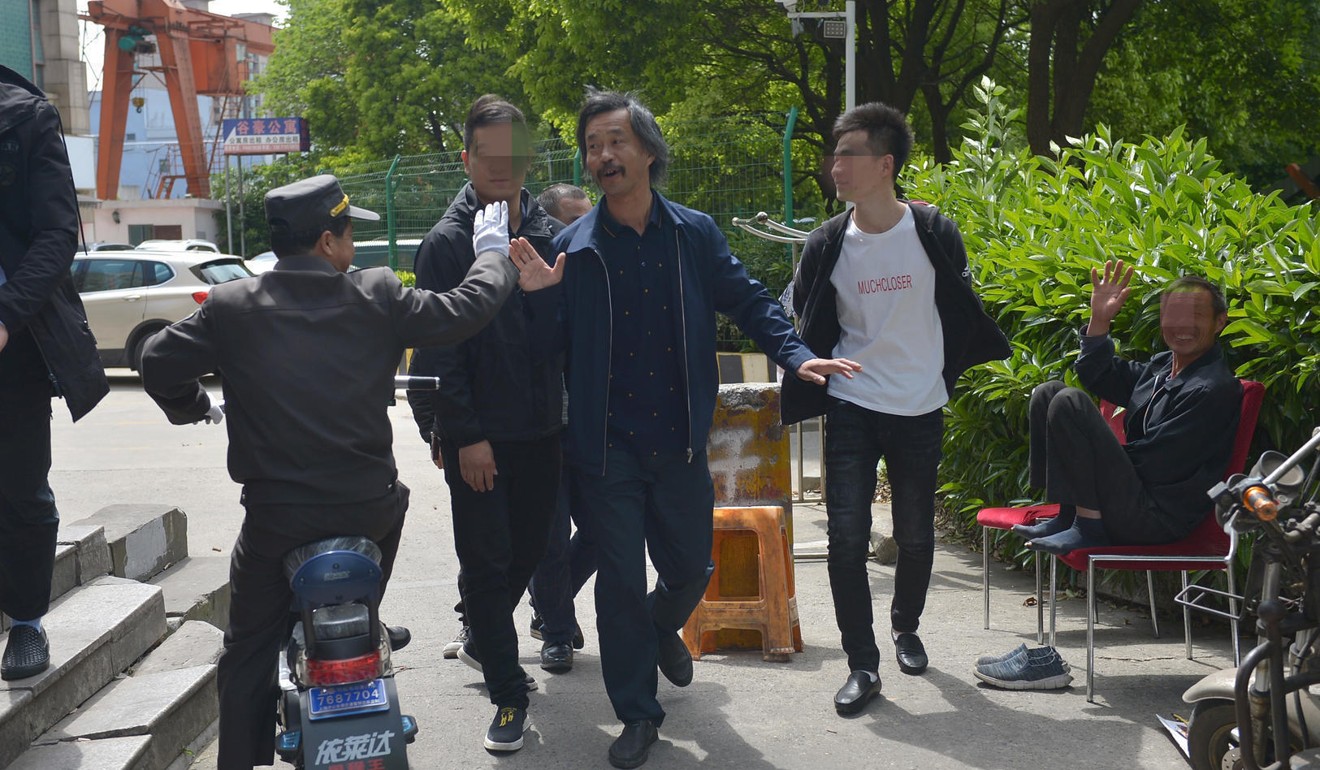 A former public servant in the Xuhui district audit bureau in Shanghai, Shen was suspended from his job and put on long-term sick leave in 1993 after his colleagues discovered his rubbish collecting hobby.
He had been living on the streets since 2002, when he was evicted from his flat after his neighbours complained about the garbage he collected.
"Mentally I am tired, but content regarding the material aspect of my life," Shen said. "I have been staying at hotels, been transported in sedans and am having feasts every day. What's more, there are always people supporting me while I walk."
A small hotel where Shen stayed for some nights recently changed its name to Online Celebrity Hotel, the report said.
Shen said he had mixed feelings about his fame.
"I am happy because I am a celebrity. People call me Mr Shen and this was out of my imagination before. I am also surprised that people ask for my signature. Am I so adorable?" he was quoted as saying.
"What I am worried about is that these people aspiring to cash in on my fame will be disappointed as time goes by."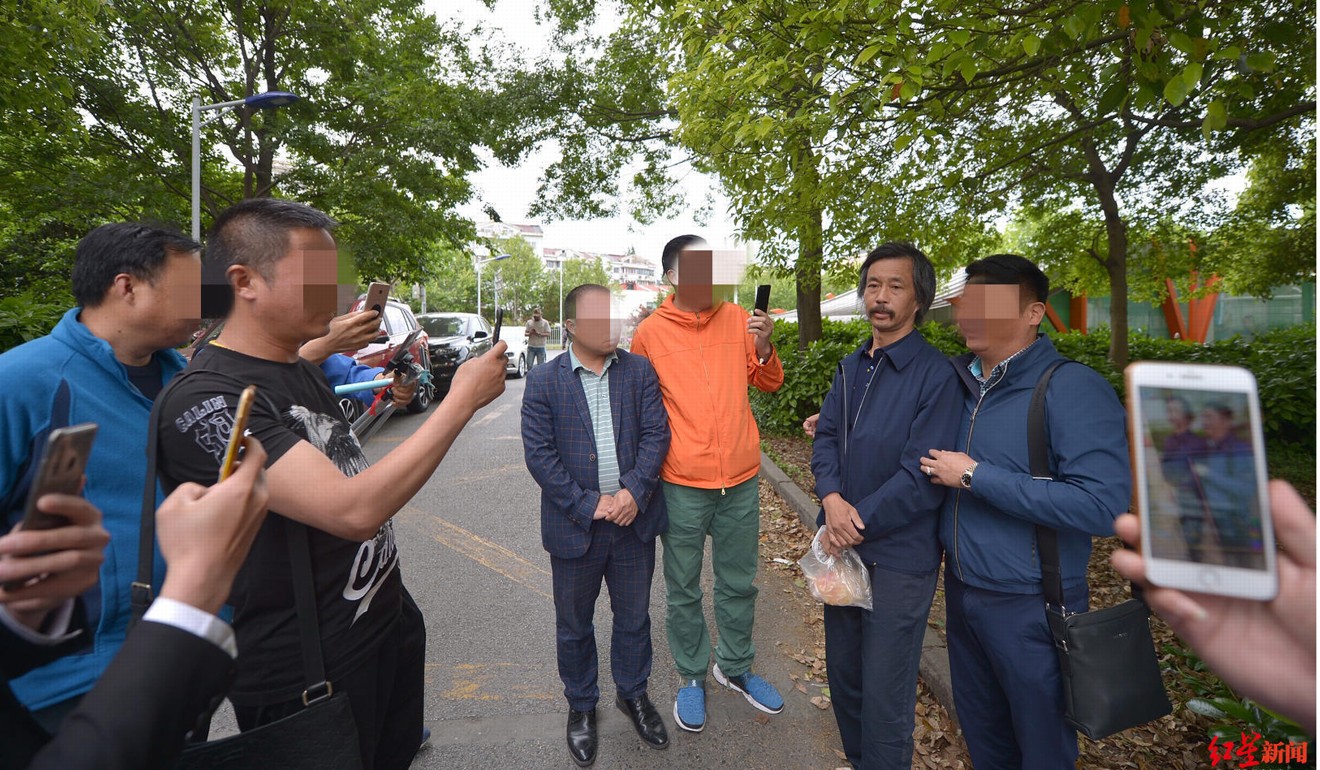 More than 10 people, most of them online live-broadcasting hosts from outside Shanghai, follow Shen every day.
"I poured cold water on them [about expecting to gain huge profits from me], but they won't leave me alone," he said.
He said he knew people were approaching him because they believed he could bring them profits, while adding that he was not opposed to cooperating with them.
"We intellectuals all have a dream of making everybody in the world happy. I can't achieve that. But I am happy to help some people gain a small amount of fortune," Shen said.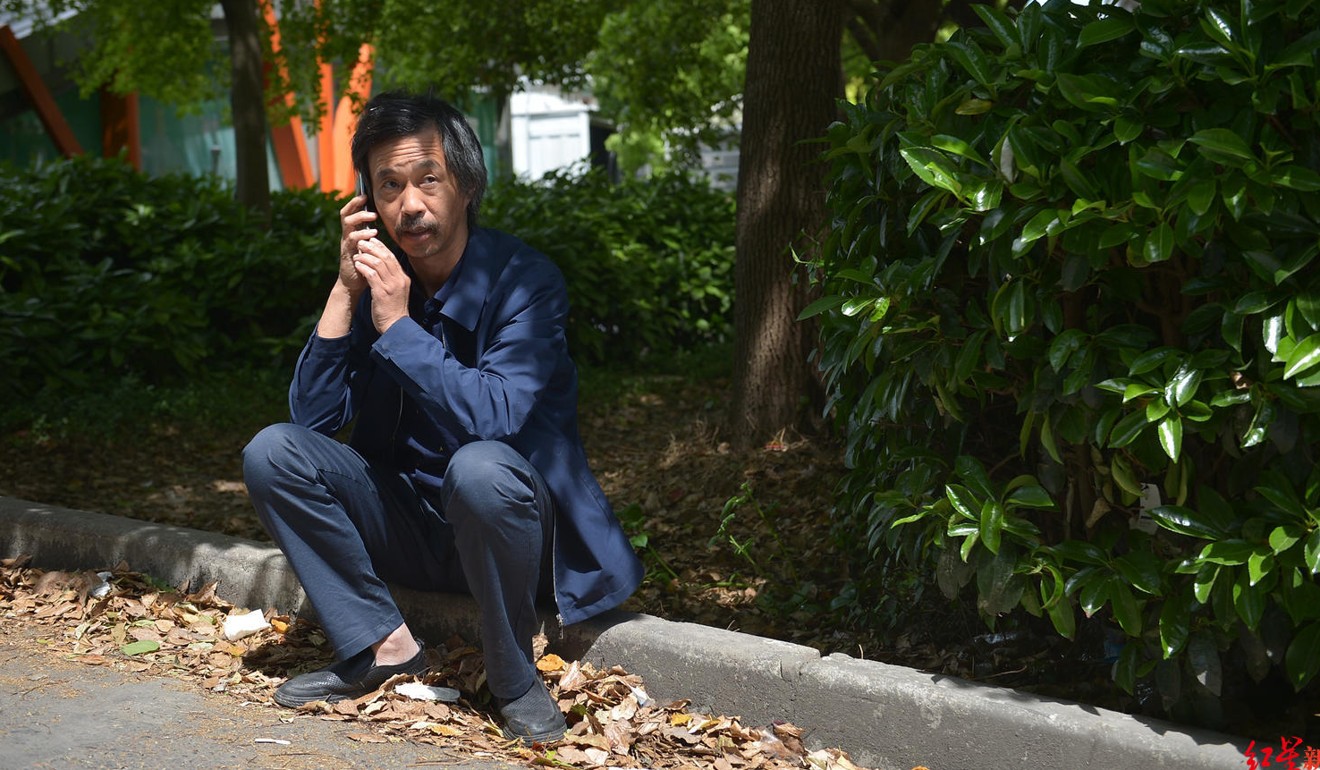 Last month he travelled to Xinjiang, invited by a local jade merchant who wanted to take advantage of Shen's fame to boost his business. Shen said he was surprised when he was recognised by people there.
He has turned down offers from some agencies that planned to "package" him in promotions – by changing his profile and sprucing up his image – and also rejected an offer from an educational institution in Xian, Shaanxi province, that wanted him to stand on stage in front of its students, without saying a word.
Shen said one woman even hinted to him that she was divorced, had a child and could make him happy for the rest of his life. But he said he had never thought of getting married and was not interested in women.
"I've been living on the street for 26 years. Although I feel regret and sorrow, it's just my life and I accept this kind of lifestyle," he said.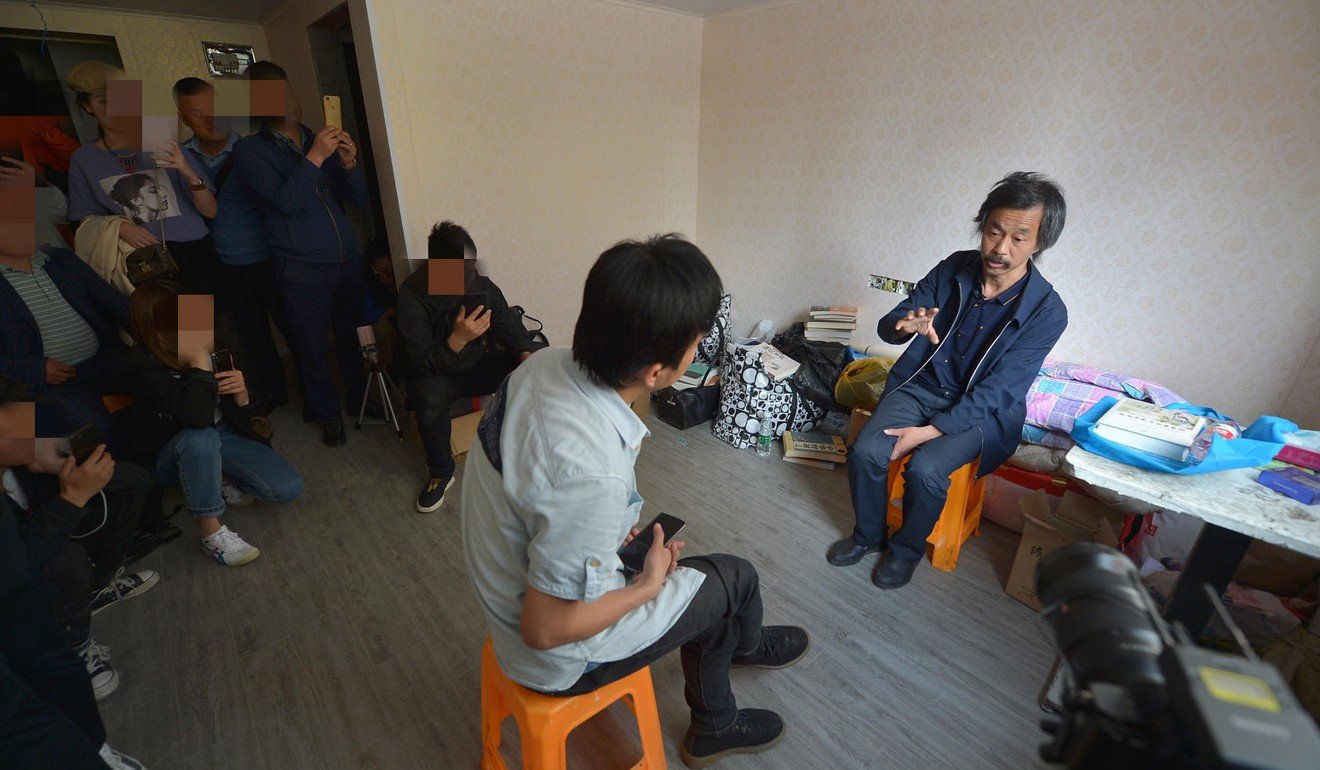 He said he was not interested in family life because his original family had "split" and his father had a violent temper.
Shen said his only regret was that he did not have a child.
"Before sleeping [every day], I will look at pictures of my friends' kids again and again as if they are my own. This is the pity of my whole life," he said.
One thing he has yet to get used to is sleeping in a bed.
"When I was a tramp, I slept on streets, on grassland, or under bridges. I fell asleep as soon as I laid down," he said.
"But I can't do that now. On soft beds, I turn my body around and around but just can't fall asleep." – South China Morning Post
What do you think of this article?