WeChat accounts in China have been shut or censored after calls to support a Chinese University of Minnesota student who accused a business tycoon of rape.
The accounts were joined to a campaign to back Jingyao Liu after she filed a civil lawsuit against Richard Liu, the chief executive of US-listed e-commerce company JD.com, in a Minneapolis court in April.
Jingyao Liu claimed that in August Richard Liu, 46, groped her in a vehicle and then raped her in her room. At the time, Liu was attending a University of Minnesota programme for Chinese executives.
Prosecutors declined to bring criminal charges in December. Liu's defence lawyers said that what happened in the room was consensual.
Supporters of the woman have added their names to online petitions, accompanied by the hashtag #HereForJingyao.
While a Google Forms-based petition – which is not accessible in mainland China – was launched by three Chinese students two weeks ago, a petition created on WeChat was blocked.
Chen Chun, a writer in Shenzhen who was in contact with Jingyao Liu, said he had collected more than 1,000 names after launching the petition on his public WeChat account two weeks ago. Together, the petitions gained more than 5,000 supporters.
But on Tuesday, WeChat notified Chen that his public account was removed because the petition "violated laws and regulations".
At least six other WeChat public channels, most of them run by students, were shut after they shared the Google Form petition, as well as Chen's.
It was not clear if the closure was ordered by the government or Internet calls for a petition or other collective actions are often censored in China.
On Thursday, posts that supported Jingyao Liu were still in evidence on WeChat, Weibo and elsewhere on Chinese social media.
WeChat's owner, Tencent, and JD.com did not respond to requests for comment.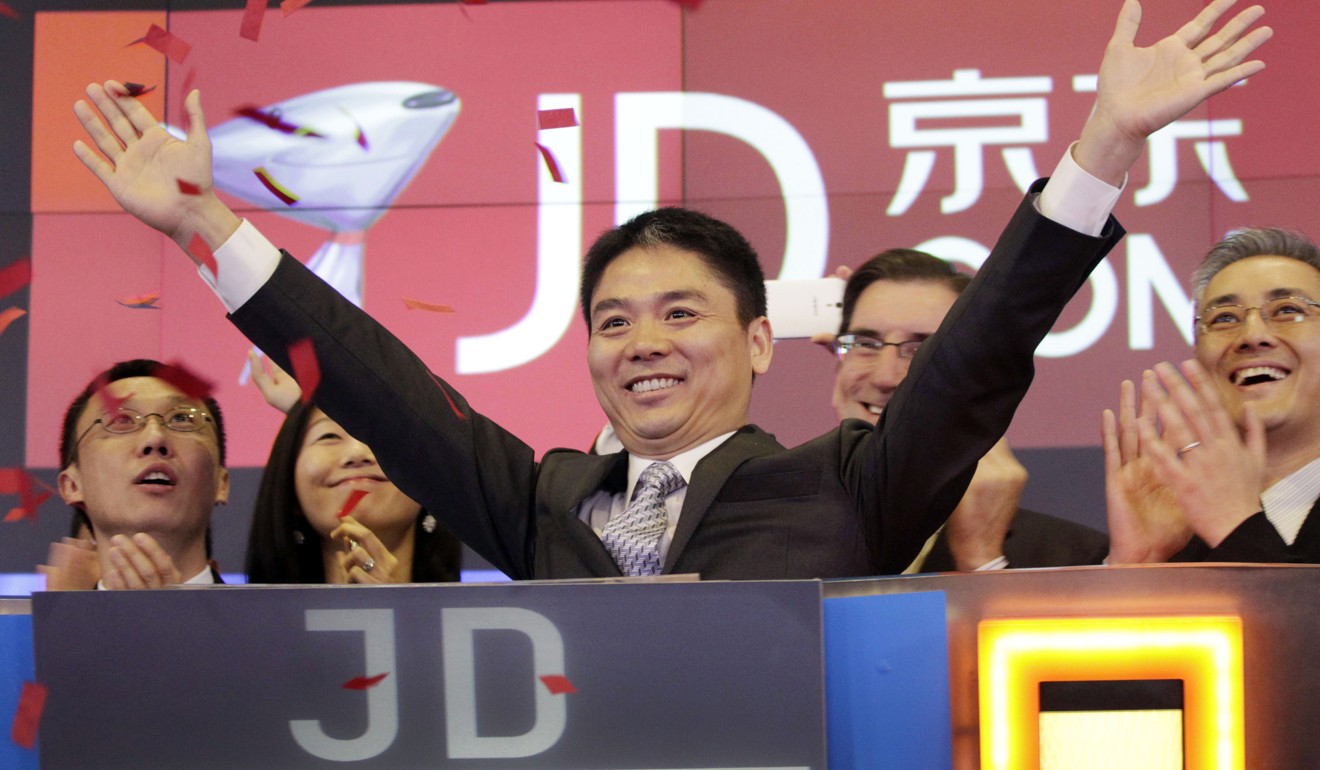 Despite a nascent #MeToo movement, the Chinese public rarely sees women openly accuse powerful men of rape. The attempt to bring a lawsuit against Richard Liu, a household name, has become the most talked about example in recent years.
Women's rights advocates have fought a war of public opinion online as Jingyao Liu and the billionaire offered conflicting accounts of what happened on the night of their encounter.
A flood of online comments questioned her credibility and integrity after surveillance video clips were posted online showing the woman and Richard Liu walking arm-in-arm to her flat.
In an interview with Chinese news outlet Caixin last week, the 22-year-old said she was afraid to annoy the man on the way to her flat. She said she thought he was sending her home.
Lu Pin, a feminist and campaigner, said that critics' mistrust of alleged rape victims was a global phenomenon. In China, that factor was exacerbated by the worship of wealthy men and the lack of understanding about sexual consent, she said.
Chen said that Jingyao Liu, now living in the US, was depressed by the derogatory comments and that she was unable to speak to the media. – South China Morning Post