Chinese police investigated more than 10,000 cases of illegal fundraising last year, a 22% rise in the caseload, according to China's top prosecutors.
The total amount involved also rose, more than doubling to about US$44.5bil (RM182bil), the Supreme People's Procuratorate said on Wednesday.
Apart from traditional hotbeds such as product marketing, real estate investment, and education, there has been a big rise in fundraising schemes in online lending, wealth management, private equity, cryptocurrency, and elderly care services.
The Supreme People's Procuratorate said many of the ventures were pyramid schemes masquerading as financial innovation.
The growth in illegal fundraising adds pressure on the Chinese leadership, which is trying to crack down on risks in the financial system while also spurring the economy, which slowed to its lowest growth rate in 28 years last year.
The figures were released as the Supreme People's Procuratorate, the Supreme People's Court and the Ministry of Public Security jointly released a document designed to clarify what activity is deemed illegal and how to handle cases that cross jurisdictions.
Shanghai-based lawyer Zhen Tao said the document was necessary because police lacked clear guidance and in some cases had arrested and released suspects only to arrest and release them again, wasting resources.
In all, the courts handled 9,183 criminal cases of illegal fundraising last year, up 57% from 2015, according to the Supreme People's Court.
"There was an outbreak of illegal fundraising in 2015. Even though its growth had slowed a bit, an upsurge last year in fundraising schemes related to (peer-to-peer lending) means the number of such criminal cases continues to rise," the top court said.
Many of the peer-to-peer cases, or P2P, spread across provinces and had a major social impact because of a large number of investors involved and the difficulty of recovering losses when the schemes went bust, it said.
A crackdown on peer-to-peer lending has left roughly 1,000 of the platforms in operation, about half the number running at the start of last year, according to industry website Wangdaizhijia.
The closures spilled over to the real economy, limiting financing options for small businesses that banks often reject for loans.
"P2P is a good financial innovation, but a broad shutdown because of illegal activities basically took away its benefits at the same time," Standard Chartered chief China economist Ding Shuang said.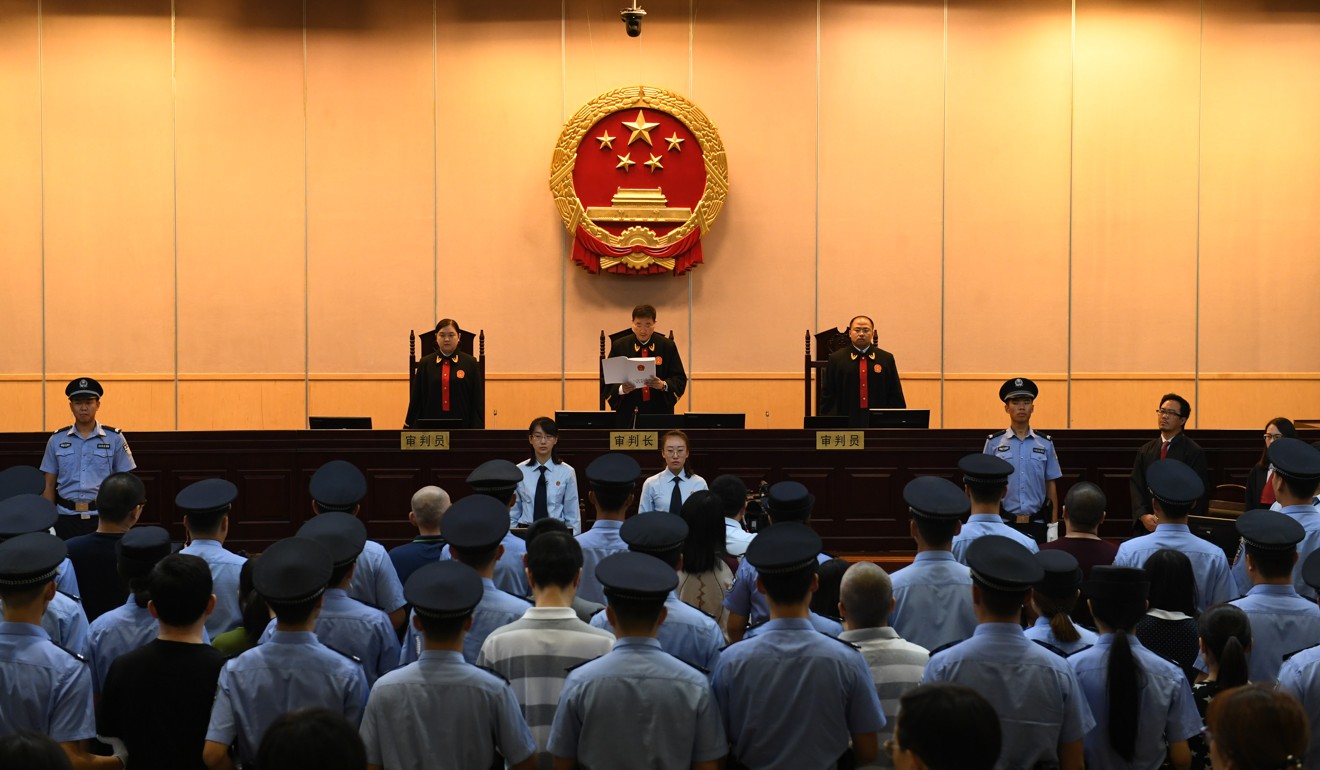 The Supreme People's Procuratorate said the legality of a P2P platform's activities depended on whether it violated existing financial regulations.
Under Chinese rules, a P2P platform can only act as an intermediary between investors and financiers. Activities beyond that, including self-financing, establishing capital pools, and selling financial wealth management products are not allowed.
P2P firm Ezubao was the country's biggest Ponzi scheme, fleecing more than US$7.7mil (RM31.5mil) from about 900,000 investors across the country with fake projects and returns from June 2014 to December 2015, when it was stopped by police.
In 2017, the Beijing No 1 Intermediate People's Court jailed company chief Ding Ning for life, fining him 100mil yuan (RM60mil) and confiscating 500,000 yuan (RM305,000) of his personal assets. – South China Morning Post
Did you find this article insightful?