More than 15% of secondary school students in Hong Kong have been cyber bullied via social media apps, while about 10% have been sent pornography, according to a survey by a concern group.
Some 300, out of 1,900 pupils from 28 secondary schools, said they were cyberbullied while using social media apps. Meanwhile, 160 students said they received half naked, or naked photos, and 35 students received photos involving child pornography.
The survey was conducted ­between May and June this year by the Anti-Pornographic and Violence Media Campaign, a coalition of ­conservative educators, social workers, parents and religious groups out to protect youngsters from indecent influences in the media.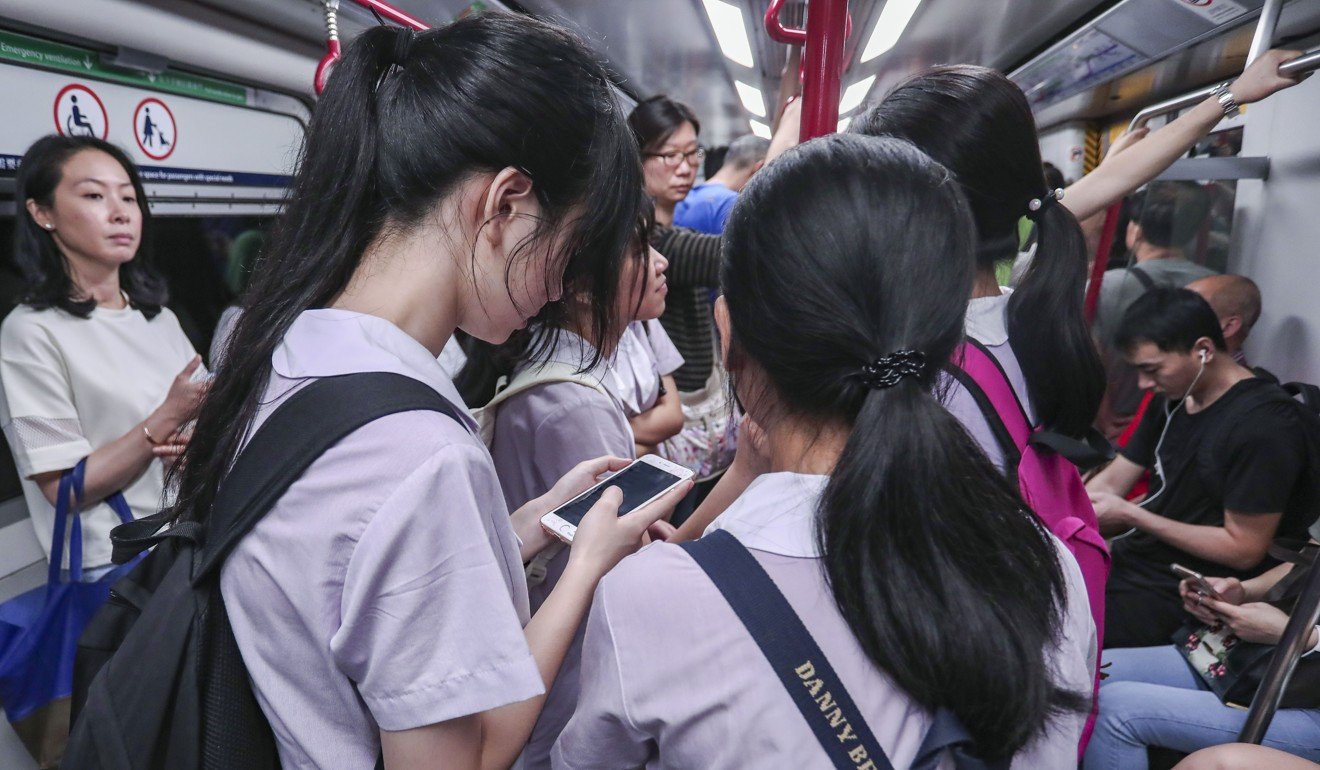 As a result of the findings, the group called for social media firms to add a help button, that would connect children to a bullying helpline. They also called on the government to review the laws and regulations in place to protect youngsters from cyberbullying.
Ken Chan Kam-ming, director of Liberal Pulse, a non-profit organisation, said he was worried the number of victims of cyberbullying would continue to increase, and pointed to the fact that the Privacy Commissioner had received 50 complaints about cyberbullying in 2017, double the number in 2016.
"I also believe not all students speak out," he said. "It's just a tip of the iceberg."
Tammy So Yim-fong, supervisor of the Women Affairs Department, Hong Kong Young Women's Christian Association, urged students to be cautious when meeting strangers from dating apps, and sending personal photos online.
She said there were cases of students being sexually harassed by strangers, and asked to send photos of themselves in their underwear.
"Some teenagers are not aware that they are being sexually harassed," she said.
The top three social media apps the youngsters use are Facebook Messenger, Line, and WeChat. A small number of about 50 pupils said they used dating apps such as Tinder or Scout.
So said teenagers should be especially careful, because these apps were used for casual sexual encounters, or even as tools for sex workers to look for clients.
Despite the negative effect, a large number of students said they feel comfortable after chatting on social media apps.
More than 30% said they felt less pressure when discussing issues on social media, while a similar number turned to the apps for affirmation. – South China Morning Post
What do you think of this article?