Chinese tech leaders articulated their vision for the post-Internet future at the World Internet Conference held this past week, with artificial intelligence, complete digitisation of the economy and a call for more basic science being among the topics of discussion – though it was mostly a local affair with the absence of high profile US tech company representatives amid the ongoing US-China trade war.
"Artificial intelligence and the internet represent two different eras," said Baidu CEO Robin Li Yanhong. "We will step into the AI era in the coming three to five decades while the previous 20 years belonged to internet."
Baidu, which operates China's largest internet search engine, is a so-called AI national champion with its efforts in the field endorsed by the central government. It was also the first Chinese company to join an international AI ethics group set up last month, alongside members such as Apple and Alphabet's Google.
"AI will not only impact the consumer Internet, but will completely change most industries and services to business," said Li at a panel discussion with Tencent Holdings founder Pony Ma Huateng, who recently laid out a plan for the company's industrial internet ambitions.
"Most industries have not achieved 'digitisation' and Tencent will play an assistant role to help digitise the industrial Internet process," said Ma. He said the company wants to enable greater connectivity across Chinese industry, leveraging the capabilities and expertise it has built to serve the billion-plus users of its consumer-facing platforms like WeChat.
The World Internet Conference, the brainchild of disgraced former Internet tsar Lu Wei, has been held annually since 2014 in the picturesque canal town of Wuzhen in northern Zhejiang province. The event brings together government officials and local and international company executives for discussions on the impact of internet and technology in general. However, the overseas turnout at this year's conference was affected by the ongoing trade war between China and the US.
Ma stressed the importance that fundamental science such as mathematics, physics and chemistry plays in the development of new technologies like AI. "Breakthroughs in fundamental science have a significant impact on the consumer and industrial internet we have today. They won't happen out of thin air. We need these breakthroughs to make [new technologies] possible," Ma said. "Only when we have basic science can we cooperate with different industries."
Tencent announced it would allocate US$140mil (RM585mil) to establish a "scientific exploration award" for young researchers in fundamental science and cutting-edge core technologies, including mathematical physics, astronomy and earth science, and advanced manufacturing. The initiative, targeting scientists under 45 years of age, aims to award 50 of them a grant of 600,000 yuan (RM361,000) each for five consecutive years.
Besides the industrial Internet, Ma has high expectations for brain-computer interface technology. "It will change the way we use the Internet and AI. Communications can work without conversations," he said. "Brain-computer interface" was one of the most popular answers to a question Ma asked recently on China's Quora- zhu hu: What basic sciences will impact the Internet industry in the coming decade?
However, Baidu's Li said he believes the ability to conduct such conversations without speech is still a long way off, adding that it would be "boring if we just sit here quietly and communicate with each other without talking". Instead, he looks to the medical applications of AI as having big potential. "I expect AI can work with biological and medical developments and prolong lifespans of human beings and improve their quality of life," he said.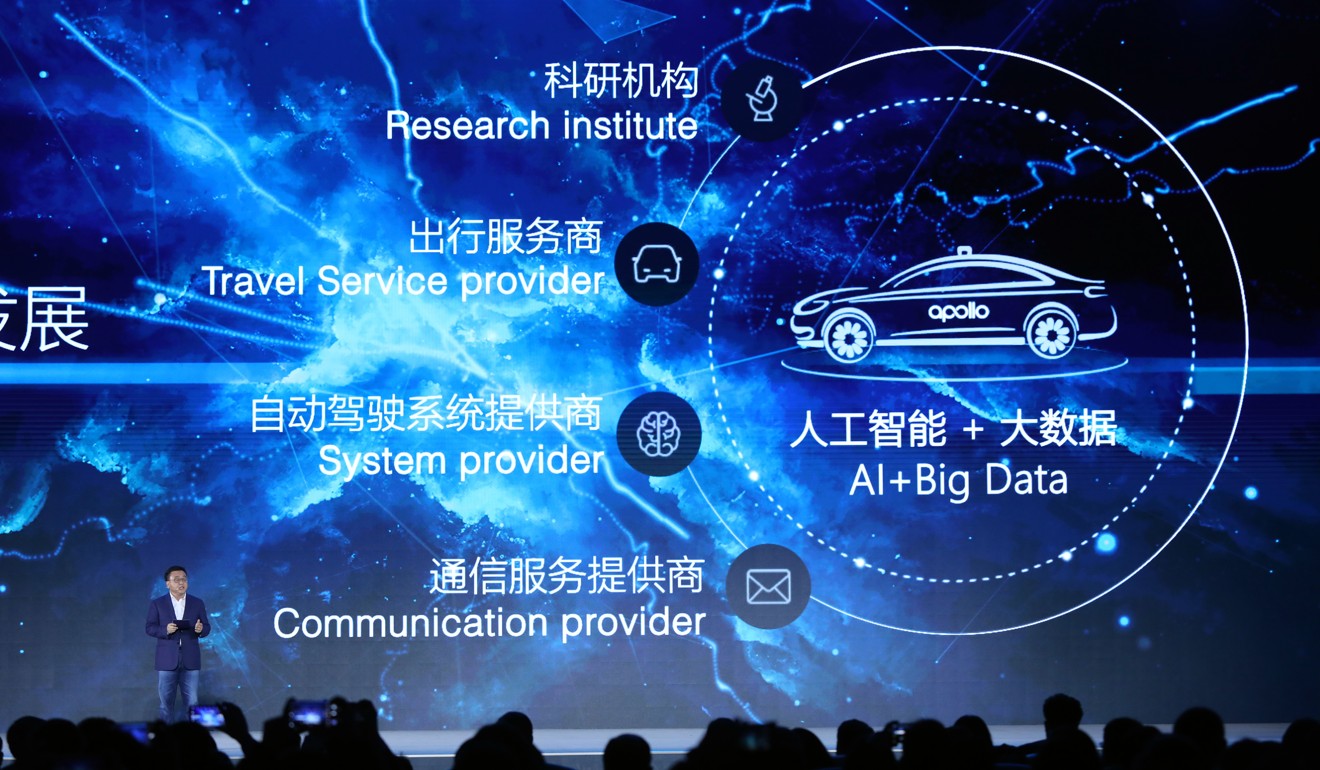 Besides established names like Tencent and Baidu, the Wuzhen conference featured some of the rising stars of the Chinese tech world giving their opinions.
Wang Xing, founder of China's food delivery service platform Meituan Dianping, said the digital economy can only become complete "when the supply side finishes its digitalisation". Colin Huang Zheng, founder of Chinese social commerce firm Pinduoduo believes the application of AI technology and 5G "will bring huge changes to the agricultural industry."
Zhou Hongyi, the founder of anti-virus software maker Qihoo 360 Technology, said: "The development of AI provides a good opportunity for China to over take other developed countries."
The conference topic underscores Beijing's ambitions for technological dominance in areas such as AI and basic science under its Made in China 2025 industrial policy which has become a lightning rod in the escalating trade war between the US and China. Perceiving a threat to its global tech dominance, the US has pointed to the plan as an example of what it sees as unfair state intervention in China's economy.
Last month at a Politburo "group study" session on artificial intelligence Chinese president Xi Jinping said the country must develop its own AI technology, saying it was important for economic development, social progress and global geopolitics. – South China Morning Post