Tencent Holdings, China's biggest video game publisher and social media operator, will protect minors who play its games regardless of the potential impact on revenue, said a senior executive, explaining its policy amid a broad crackdown by Beijing on the adverse impact of prolonged gaming on children's health.
"We take absolutely no account of game revenue in the protection of minors," Ma Xiaoyi, senior vice-president of the Shenzhen-based company, said in an interview.
However, Ma also drew attention to the fact that minors make up only a small part of the company's total number of players. Even for Tencent's blockbuster game Honour Of Kings, the contribution made by kids of "primary school age" is "very small", said Ma, as reported by Wallstreetcn.com.
Tencent confirmed the comments made by Ma in the report.
The company said this week that it would require all players of its mobile and personal computer games to verify their identities against police databases from next year and that players identified as minors would be included in an anti-addiction system that limits play time for gamers under 18. Those under 12 will only get to play an hour each day, while those aged between 12 and 18 will get two hours of play time.
After the introduction of play time limits over a year ago on Honour Of Kings, the time spent by minors on the game dropped by 52.3% compared to a peak in 2017, Ma said. "The annual growth of the number of players has far exceeded the drop in minor users as a result of the limit, and as the gaming industry moves forward, the impact from the limitations on minors will be easily balanced out," Ma said.
The latest announcement by Tencent forms part of its broad effort to address the government's call for gaming companies to do more to protect the nation's youth from addiction. The Hong Kong-listed company has lost over US$220bil (RM919bil) of its market value this year as growth of its gaming segment – the biggest revenue generator – stalled following a halt by Chinese regulators of new online game approvals in March this year.
Tencent will report third-quarter earnings on Nov 14.
Speaking at the World Internet Conference in Wuzhen, China, Tencent co-founder, chairman and chief executive Pony Ma Huateng said that internet platform companies should take the lead in bearing social responsibility for their products and services.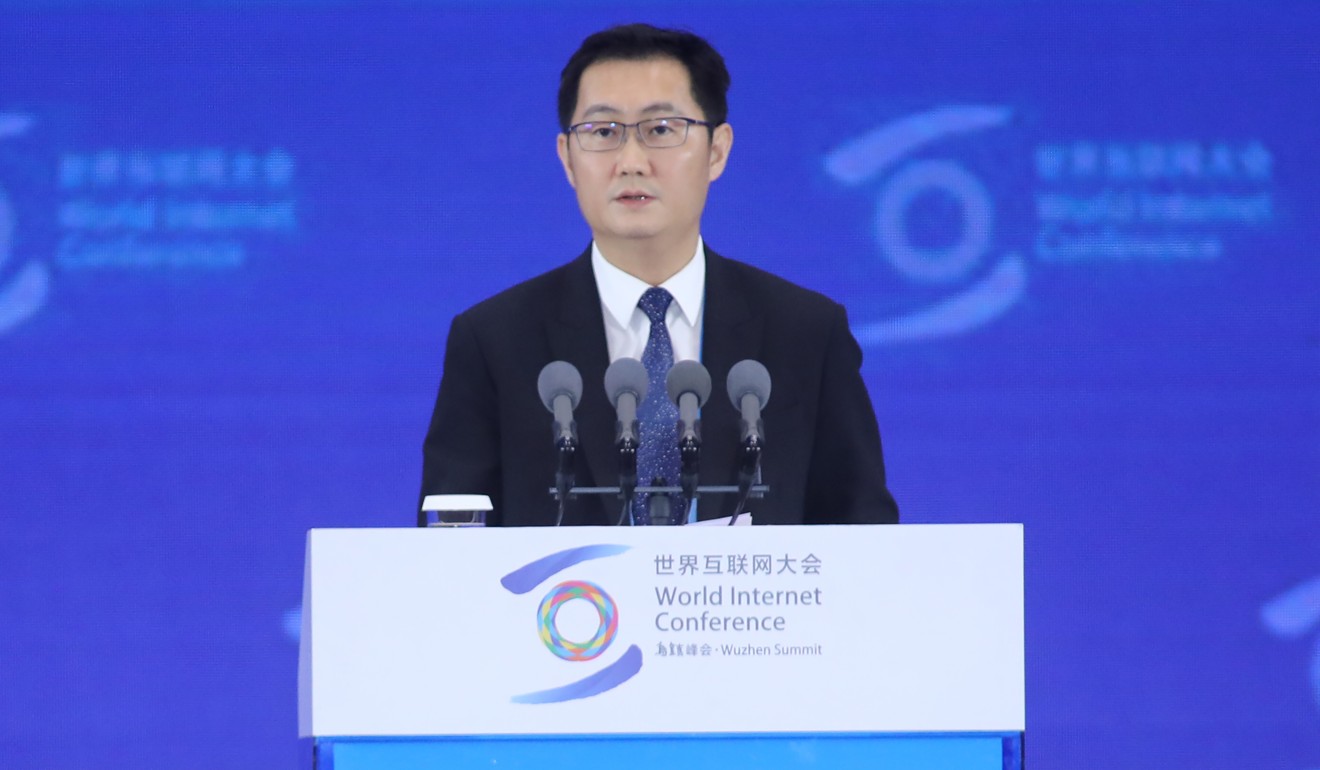 Tencent also announced a donation of 10mil yuan (RM6mil) for the study of internet usage among the young, alongside a collaboration with smartphone makers including Samsung, Huawei, Vivo, Oppo and Xiaomi on the implementation of an anti-addiction system.
Tencent is on track to launch a dozen mobile games in 2018, a sharp decline from the 50 games it rolled out in 2017, said Ma Xiaoyi in the report. "This is not just Tencent's problem, but a problem facing the entire industry," he said.
In a recent reorganisation of business groups, the company said it was shifting more resources into developing the industrial internet, which it sees as the future driver of economic growth over the next 20 years.
Tencent's interactive entertainment group, which covered games, films, comics and other content businesses before the restructuring, will sharpen its focus on the development and distribution of games, and development of eSports. "Our determination and investment in these two directions (games and eSports) will remain unchanged," Ma said. – South China Morning Post
Join our Telegram channel to get our Evening Alerts and breaking news highlights