MENTORSHIP is essential in creating an empowering environment that fosters scientific breakthroughs.
Some of Malaysia's leading ladies in science share their perspectives on mentorship and its impact on their achievements as award-winning innovators.
What is mentorship?
"Like any relationship, mentorship is reciprocal and takes time to develop. It provides a human element that computers or the internet can't replicate."
"When you find the right mentor, it's like meeting friends who click," University of Nottingham Malaysia (UNM) School of Mathematical Sciences associate professor Dr Ho Weang Kee, whose work revolves around formulating breast cancer risk assessment tools.
In 2017, Dr Ho was awarded the L'Oréal-UNESCO For Women in Science National Fellowship and went on to qualify for the L'Oréal-UNESCO For Women in Science International Rising Talent award in 2018.
"Seeking a good mentor starts with a vision about where you want to see yourself professionally in the future. Then identify role models in your field of interest who can help you fulfil that vision."
"For me, there is mutual trust, and my mentor is invested in moulding me into a proficient scientist. She is a source of inspiration for me," shares Shivaani Mariapun, a Ph.D student under the mentorship of Dr Ho.
Her work focuses on understanding how mammographic density contributes to the prediction of breast cancer risk among Asian women.
Dr New won a L'Oréal-UNESCO Fellowship for Women in Science Young Talent Programme Award in 2021 for discovering efficient ways to construct a new generation of DNA biosensors.
Mentor-mentee winning formula
UNM School of Pharmacy associate professor Dr New Siu Yee shares that mentees should be sincere and open to opportunities.
"Support from mentors provides great motivation for mentees to stay persistent in the science field. This includes providing personal advice, being a referee for award or fellowship applications, as well as connecting us to other potential collaborators," she says.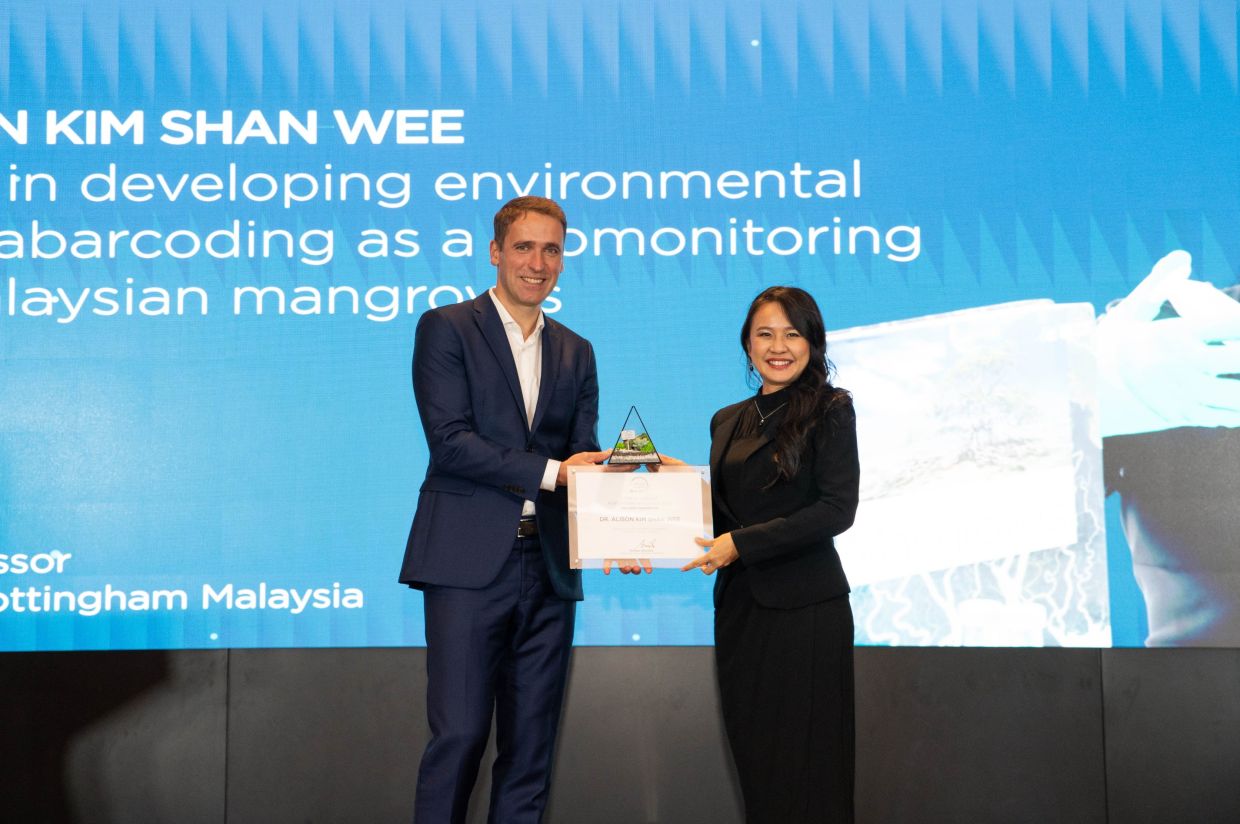 Dr Wee is a recipient of the L'Oreal-UNESCO For Women in Science Award in 2022 for her conservation work with mangrove swamps.
UNM School of Environmental and Geographical Sciences assistant professor Dr Alison Kim Shan Wee believes in the power of being reliable and persistent. She emphasises the importance of commitment to simple things like punctuality and preparing for meetings.
"Mentors are making a personal investment in time and effort to guide us, so we need to make it worth their while. Every interaction is a learning opportunity, so stay hungry for knowledge," she says.
Dr Wee found that communication, self-doubt and over-dependence were significant obstacles to overcome in her mentorship.
"Coming from an Asian background, I was timid and ambivalent. With the help of my mentors and through practice, I learned to be assertive and confident, which later translated into my scientific communications and writing."
"I am grateful that my mentors supported me in developing my own research direction," she adds.
Sustaining mentor-mentee relationship
"Mentorships are important for greater participation and advancement of women and girls in science, especially among the younger generation," says Dr Ho.
"We remember people for how they make us feel. I hope to be that teacher remembered for making my students feel important and cared for," concludes Dr Ho.
For more information, visit nottingham.edu.my or follow @uonmalaysia on Instagram, Tik Tok or Facebook or @University of Nottingham Malaysia on LinkedIn.
Subscribe now to our Premium Plan for an ad-free and unlimited reading experience!