You have searched for "baskin robbins"
Letters
SEOUL: Marketing strategies differ in every country. Never has it been more evident than it is now, as Hollywood stars are cast in Korean advertisements with reportedly lower prices than Korean actors.
Lifestyle
Continuing the I>StarMag/Iand Kinokuniya Book Store series on Gems of the Month, MARTIN VENGADESAN catches up Sandra Sodhy. This avid reader likes authors who cut to the chase.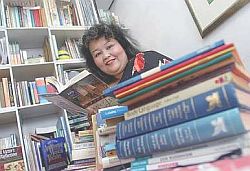 Education
Beginning a new series on outstanding Malaysian students, I>StarEducation/Ispeaks to Yvonne Tew, a 19-year-old whose achievements far outdo any adult, and who reminds us that a little goes a long way.