Many of my friends have been to Madrid and Barcelona but few have heard of Seville, the fourth largest city in Spain.
But when I spoke about Spain with my friend Ivy from Hong Kong, she told me about her memorable time in Seville.
From the rich history to the splendid architecture, Seville is home to beautiful and passionate flamenco dance. These elements attract me.
Arriving there, I am awed at the sight of streets lined with orange trees – like an orchard.
Seeing the big ripe dangling orange fruit, I feel the urge to pick them! The airport limo driver cautions me it is an offence to pluck the fruits but anyone can pick up those that have dropped to the ground.
I try some; they are juicy but not sweet enough – similar to the type that you use to make marmalade.
Seville has many famous sites and most of them are situated in the Old Town which is in the city centre.
There are three Unesco World Heritage Sites here - the Alcázar Palace complex, the Seville Cathedral and the General Archive of the Indies.
Hotel Fontecruz Seville
Hotel Fontecruz Seville Seises, situated in Santa Cruz tourist neighbourhood, fulfills all requirements.
It is within a few minutes' walking distance to the three sites and many more such as La Giralda, Plaza de San Francisco, Palacio de Las Dueñas, Seville City Hall, Plaza de España, Salvador Church, the iconic 19th century Isabel II Bridge, the colourful Isla Mágica theme park and Plaza de Armas.
The 4-star hotel is set in a restored 16th century Archbishop's Palace with modern and elegantly decorated rooms and nice restaurants.
My initial contact with a few staff members confirms its reputation for excellent service. We checked into our suite and its attached small garden welcomes my year and a half old daughter, Baby Cat.
She is delighted with the space and spends an hour playing and enjoying the cool weather on the grass.
Soon after, we set out to explore the neighbourhood starting with La Giralda bell tower and Seville Cathedral. There is a big square with many attractions and tapas restaurants. We try the local cuisines and there are delicious.
The hotel's breakfast buffet is served in a typical Seville courtyard that overlooks a quaint garden with some trees well over 100 years old. The spread is wide and inviting. A sumptuous hot breakfast with fresh juices gives us the energy to walk about for sightseeing.
We walk about 300 meters to Alcazar Palace, one of the most beautiful palaces in Spain. The remains of a 1st century building is in it. We spend an hour inside and walk over to the General Archive of the Indies, admiring its architecture.
Feeling a bit tired, we return to our hotel to take a siesta. While resting, we hear loud foot stomping, clapping and shouting from above. How to nap with this noise! Putting pillows over our ears doesn't help.
Suddenly my husband sits up and exclaims, "Flamenco dance!". Not to miss such a good show, we dress quickly and go to the rooftop terrace. There is a group of elegantly dressed flamenco dancers, male and female, taking turns to dance as the singer-guitarist belts out the songs.
Their unrehearsed display of passion and emotions is highly contagious, causing our hearts to pound to the tapping of their feet. At times my feet move involuntarily to the sway of their music and dance. What a beautiful performance.
In fact we have planned to go for a flamenco dance show one of these evenings but worry that the noise will scare Baby Cat.
The dance in the open-air rooftop is not so loud and intimidating to the little girl. Surprisingly she enjoys it, dancing along. The rooftop terrace has a swimming pool, a bar and a gourmet food market that serves street food and international cuisines.
We have a nice dinner here while enjoying a panoramic view of La Giralda and the city centre.
The day trip to Cordoba, a town with a rich history of Jews, Christians and Muslims 140 km north-east of Seville, is enjoyable.
Its Historical Centre is one of the largest in Europe. It has a famous flower street called Calleja de La Flores where baskets or pots of flowers adorn the external walls of houses.
There is the Roman Bridge over River Guadalquvir, the Roman temple, remains of the Roman walls, Alcazar with its magnificent mosaics, Episcopal Palace, San Lorenzo, Chapel of San Bartolome, San Pelagio Seminary, Puerta del Puente, Palacio del Marques de la Fuensanta del Valle, Santa Clara Hermitage, Grand Mosque, Caliphal Baths and the Jewish District.
We feast our eyes and Baby Cat has great fun playing with oranges on the sand in a garden of the palace.
Time flies when one is happy. We enjoyed every moment of the five happy days here.
We will return to beautiful Seville - the most beautiful city I have been to.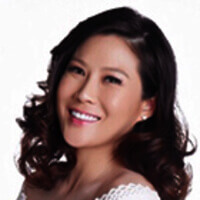 Chermaine Poo is a chartered accountant turned actress, TV host, emcee and columnist. Now she juggles between motherhood and running her classic car restoration workshop, Restoration Performance Design. And because she doesn't sleep, she writes this columns and a blog on www.chermainepoo.com.