Dear Dr G,  

I am desperate to become a father and have read several of your previous articles highlighting the issue of fertility. 

My wife and I are both in our late 30s and we have been trying consistently to have a child but there seems to be no favourable outcome.

We have been to the doctors, who have assessed both of us, and were told that we were in good order.

Apparently my sperm quality is optimum, but can be better. I don't even know what that means.  

Some doctors even mentioned that I have tried too hard and too many times.

Can too much sex decreases the chances of pregnancy?

In the spirit of Father's Day on Sunday, I wish to put Dr G on the spot for a sexual guide to fatherhood.  

I would like to know what is the optimal quality of sperm? Besides, how often should one have sex to increase the chances of pregnancy?

Are there studies to show that more (or less) ejaculations alter the quality of sperm?

I think these conundrum should keep Dr G busy enough.

On that note, despite having to answer my awkward questions, I hope you still have time to enjoy your well-earned Father's Day.  

Regards

Desperate Dan  
Male factor infertility refers to the inability of the male partner to induce pregnancy.
According to various statistics, infertility affects at least 15% of the reproductive age population, with male etiology accounts for nearly 40% of cases.  
The standard parameter to reflect male fertility is the quality of the ejaculated semen, including its quantity, motility and morphology.  
Recent global analysis also highlighted 10% to 20% of all men have lower sperm counts, and up to 3% of whom are producing no sperm at all.  
The quest for fatherhood is a huge medical industry. Eighty-five percent of men with subfertility are treated with over-the-counter supplements or synthetic hormones.
Some men with varicocele have also opted for operations to boost the bullets in the pants!  
Although the medical and surgical interventions have roles to enhance the overall semen quality, the low success rates also prompted around 5% of infertile couples to attempt ART (Artificial Reproductive Technology), which has around 30%-40% success rate, but may cost an arm and a leg for most couples.  
The strategic planning of sexual activities during the fertile window period of the female sexual partner is commonly practised to maximise the chances of conception.
Some men attempt to have sex on a daily basis or even multiple times per day during the interval.
Although it may sound logical to induce maximum "off loads" to increase the odds of sperm meeting their counterpart, the scientific data actually supported the staged "release of the Krakens" is more beneficial.  
Scientifically, daily ejaculations may cause the sperm quality to decrease. The fertile window is five days prior to ovulation.
If men have sex on alternate days, the calculated chance of pregnancy is 25%, compared with 22% for couple having sex daily during the intervals.
Men with copious sperm counts may have no problem with fertilisation with such statistics, but it is a different "ball game" for men who need a helping hand!
The amazing Italian singer, Andrea Bocelli, born disadvantaged with blindness since the aged of 12 once made a comment about fatherhood: "Fatherhood is a very natural thing; it's not something that shakes up my life rather it enriches it!"  
Disadvantaged men often put Dr G on the spot for guidance of when and how often to have sex to achieve fatherhood.  
Strategic planning of sex just for the purpose of reproduction is unnatural and often stressful.
Having sex during and outside the fertility window is enjoyable, good for health and relationship.
A few studies have found that frequent sex alter women's immunity, making it receptive to sperm.
Prolonged abstinence in men increases immotile and unhealthy sperm, not so optimal for pregnancies.
Subscribe now to our Premium Plan for an ad-free and unlimited reading experience!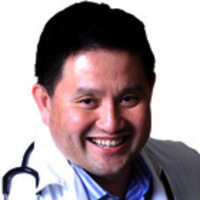 Dr George Lee is a consultant Urologist and Clinical Associate Professor whose professional interest is in men's health. This column is a forum to help men debunk the myths and taboos on men's issues that may be too "hard" to mention. You can send him questions at askdrg@thestar.com.my