Dear Dr G,
I enjoy your column every Sunday, and I must add your sense of humour generally puts a smile on my face.
I know you usually address issues dealing with sexual health, so I am sorry to put Dr G on the spot for a slightly different matter.
I am a 48-year-old man and have been overweight for many years.
I recently had a health scare and started to eat well and exercise regularly.
My wife thinks it's midlife crisis. I guess it must be and she should be pleased the crisis does not manifest itself in a fast car or a new lady.
I am glad I have shed significant weight and reduced my waist size from 36 inches to 31 inches.
But despite losing so much weight, I continue to be haunted by unsightly man boobs.
I am somewhat frustrated and worried, as I understand there is also a risk of breast cancer in men.
Can you tell me how to ensure that I don't have breast cancer?
I also understand that man boobs are difficult to treat with medicine.
Do you think I can benefit from surgical intervention?
How is surgery performed and what are the risks?
Thank you in advance for your answer.
Happy Pink October!
Regards,
Man Boobs
Abnormally enlarged male breasts, with soft and mobile fatty tissue under the areolae are derogatively known as man boobs.
This enlargement is commonly bilateral, but can also occur on just one side. In scientific terms, the condition is known as gynecomastia, which is commonly associated with the disturbances in the hormonal system. 
The increase in the ratio of estrogen to androgen is thought to be responsible for the development of male breasts.
In other words, a man with an "overdrive" of female hormones and may manifest female sexual characteristics.
Gynecomastia is a common disorder of the breasts and can be physiological during different stages of life.
Breast engorgement occurs in nearly 90% of newborns, and mostly resolves spontaneously.
During adolescence, up to 70% of males are also troubled by breast enlargement, adding to the anxiety of the puberty.
Lastly, man boobs in older men, also known as senile gynecomastia, is estimated to affect between 24% and 65% of men between the ages of 50 to 80.
This "senile" bodily change may persist, and is often a source of psychological distress. The prevalence of gynecomastia is rising and the exact etiology is not fully understood.
The exact cause of adult gynecomastia is unknown. However, the side effects of certain medications, obesity, metabolic syndromes and a general decline of testosterone with advancing age are usually incriminated. 
Medicines that are well studied to cause abnormal breast enlargement in men include anti-fungals, anti-hypertension drugs, indigestion remedies and hair loss drugs.
Chronic diseases such as liver failure as well as dialysis can also tip the balance of male and female sexual hormones, causing gynecomastia.
Obese men with gynecomastia due to excessive weight gain, may contemplate weight loss to be a solution to diminish breast size accordingly.
Sadly, such measures may not reduce the glandular component of the breast, and a massive loss of bodily weight can even result in sagging chest tissue, a condition known as chest ptosis.
Conservative management of gynecomastia is generally recommended as medication to solve the problem is generally ineffective.
For men facing the trouble of shame and low self-esteem, the lure of surgical correction is always tempting.
According to the American Society of Plastic Surgeons, breast reduction operations are becoming increasingly common.
Surgical intervention may include liposuction or tissue excisions. The aim of operations are to eliminate the creases on the chest and expose a normal masculine chest!
Men with gynecomastia may appear anxious due to concerns about the possibility of cancer.
Male breast cancer indeed is rare and accounts for 1% of all breast cancers.
The risk of cancer increases with elevated levels of estrogen and family history of breast cancer.
Irregular lumps, dimpling of skin and nipple retraction are generally not signs of gynecomastia and may be alarming signs of cancer.
Early medical attention is strongly recommended for such presentations.
During the month of Pink October, I am grateful our reader highlighted the issue of breast abnormalities, eliminating the taboo of breast cancer discussion, even in men.
Dr G is often put on the spot to find the solution for men with gynecomstia following treatment for prostate conditions.
The French author and philosopher Simone de Beauvoir once said: "To lose confidence in one's body is to lose confidence in oneself."
On that note, the only advice I can give to my patients is: "Wear loose shirts. Focus on your inner beauty and ignore the outer bulges. Soon, the moobs will seem less troublesome!"
> The views expressed are entirely the writer's own.
Subscribe now to our Premium Plan for an ad-free and unlimited reading experience!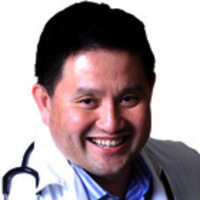 Dr George Lee is a consultant Urologist and Clinical Associate Professor whose professional interest is in men's health. This column is a forum to help men debunk the myths and taboos on men's issues that may be too "hard" to mention. You can send him questions at askdrg@thestar.com.my