THE three greatest ancient Greek philosophers are Aristotle, Plato and Socrates. Socrates taught Plato who in turn taught Aristotle. Of course, Aristotle famously taught Alexander the Great, who subsequently conquered the Middle East. Many may argue that these three great thinkers shape the beginning of Western philosophy and modern civilisation.  
Aristotle was very different in his teachings and created a form of logic. Such thoughts became some of the roots of the scientific methods in physics, metaphysics, ethics and politics, even after hundreds of years.  
Apparently, his combined works constitute an encyclopedia of Greek knowledge, and was suggested to be the last person to possess the knowledge of everything there was to be known in his time. He once said: "The eyes of some persons are large, others small and others moderate size; the last mentioned are the best. And some eyes are projecting, some deep-set, and some moderate, and those deep-set have most acute vision in all animals; the middle position is a sign of the best position."  
With the knowledge and principles of the great Greek philosopher, we explore the science behind the lotions and potions and the facts and fictions of what is available for those who refuse the "moderate size" and quest for that ultimate dream of a bigger penis.  
Dear Dr G,
I am Cheng, 25 years old.
I am concerned that my penis might be a bit on the small size.
Like all men, I have measured my own size of penis and realised it is in the moderate range of 10cm when not erect and 15cm erect.
I am going out with my girlfriend at the moment and I am rather shy about the size of my penis. Although the doctors say it is of moderate size, I still think it is smaller than most of my friends.
I get many emails about techniques to enhance the size of the penis. I would just like to ask your advice about the stretchers, vacuum pumps, lotions and the exercises. I am tempted especially reading all the testimonies.
Can you please explain to me the science and logic behind all these methods?
Which ones are better? Are they harmful?
Really looking forward to your answers.
Regards,
Cheng.  
Most men are curious, but not overtly concern about the size of their penises. Although many are curious enough to compare themselves with their peers or the Internet, others may be concern enough to get the tape measures out to gauge the sizes.  
The fear many men have that their penises appear to be too small is common (judging from the weekly emails and consultations I get in the clinic). This may result in anxiety about sexual intimacy, or even compromises in self-confidence.  
According to studies, the vast majority of men have normal size penises though they think it is too small. In fact, studies also reveal that men looking at their own groin from above, especially with a beer belly, tend to notice their penises smaller.  
Surveys have been conducted to identify what constitute normal manhood  size  in different countries. Most have concluded the average sizes measure somewhere between 3 and 5 inches (8-13 cm) when flaccid, and 5 to 7 inches (13-18cm) when erect. Although many argue about the countries' variations, most fall into the moderate ranges.
Advertisers would have most of us believe our sexual partners care deeply about the sizes of penises. Scientific data actually support no correlations between sizes and sexual performances.  
In fact, most doctors and counsellors would advise patients to have open communications with their partners about their needs and desires, rather than being obsessed about changing the size of their penises.  
If you really cannot get your mind out of those enticing adverts of many non-surgical penile enlargements treatments, with testimonial statements and scientific research endorsement, bear in mind that such products have poor scientific methods, that do not require the scrutiny of the FDA. As such, there is no prove of safety and efficacy.  
Most advertised penile enlargement therapies are ineffective, and some may lead to permanent damage. For example, the lotions and potions advertised are mainly vitamins, minerals, herbs or hormones. There is simply no logic how such supplements channelled to sexual organs can induce enlargement.  
The vacuum pump is another devise commonly utilised for enlargement. The pumps enable blood drawn into the penis making an artificial erection. This makes the penis engorge and look bigger, temporarily! Many studies have shown that using the device for too long can damage elastic tissue and may lead to erectile dysfunction.  
Another device commonly featured by the advertiser is the stretcher. This is an extender device that exerts traction on the penis on a daily basis (ouch!). A few small studies have reported length increases of half an inch to almost an inch (1-2cm).  
Think about it, when the penis is stretched daily like this to gain an inch, if it does not bring tears to your eyes, surely the girth will have to give! Other reported exercises such as jelqing, which use a hand-over-hand motion to push blood from the base to the glans penis. Many men suffered scarring, pain and disfigurement after the exercises.  
One of the wisdom left to us by Aristotle is, "The worst form of inequality is to try to make unequal things equal". I guess all men are born equal, and some are more equal than others. If you feel less equal than others, explore what you can do with that "inequality", rather than worrying about how it compromises you!
> The views expressed are entirely the writer's own.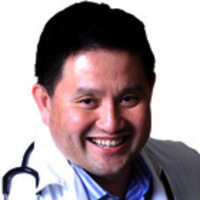 Dr George Lee is a consultant Urologist and Clinical Associate Professor whose professional interest is in men's health. The column "Ask Dr G" is a forum to help men debunk the myths and taboos on men's issues that may be too "hard" to mention. You can send him questions at askdrg@thestar.com.my