THE English author Ian Fleming, better known as the creator of James Bond, was a journalist and a naval intelligence officer.
Fleming originated from a wealthy background with a father as the Member of Parliament for the affluent town of Henley. He was educated at Eton, Sandhurst and attended Universities at Munich and Geneva.
Fleming once said: "I don't regard James Bond precisely a hero, but at least he does get on and do his duty, in an extremely corny way". So, how has this extremely corny style of the James Bond series of the spy novels captured the imaginations of all of us for more than seven decades?
Fleming' first Bond novel, Casino Royale, became an instant success, with three prints being commissioned to deal with the overwhelming demand in 1952. In total, 11 Bond novels and two short story collections were published between 1953 and 1966, revolving around an officer in the British Secret Service, MI6.
The Bond stories rank amongst the best-selling series of fiction books of all time, having sold more than 100 million copies worldwide.
It is also worth mentioning that Fleming was also the author of much loved classic, Chitty-chitty-Bang-Bang, which perhaps helped earned Fleming 14th place in a list of 50 greatest writers of modern times in 2008.
For the first five Bond novels (Casino Royale, Live and Let Die, Moonraker, Diamonds are Forever and From Russia with Love), Fleming received broadly positive reviews. With the change of time and political correctness, Fleming's work was attacked as "a strong marked streak of Voyeurism and sado-masochism" with a "total lack of any ethical frame of reference". When Dr No was published in 1958, Fleming received even harsher criticism in the New Statesman calling it "sex, snobbery and sadism" and "All thoroughly English: the sadism of a schoolboy bully, two-dimensional sex-longing of a frustrated adolescent, and a crude, snob-cravings of suburban adult".
Fleming was also having an affair with Ann Charteris, the wife of second Viscount Rothermere. He was married to Charteris and had a son, Casper. At the aged of 53, Fleming suffered a heart attack and struggled to recuperate, due to heavy smoking and drinking. He died three years later on Casper's 12th birthday of another heart attack. In 1975, Casper at the aged of 23 committed suicide by drug overdose. He was buried next to his father at Sevenhampton. Two of Fleming's Bond books (The Man with the Golden Gun and Octopussy and The Living Daylights) were published posthumously. The rest is history, as Fleming's creation has appeared in film twenty-six times and portrayed by seven actors.
"Never say 'no' to adventures. Always say 'yes', otherwise you will lead a very dull life": A famous quote from Fleming when he was once interviewed. Is such drive, tenacity and male mentality sustainable in long term? Is this pressure the source of depression and setbacks in many men?
In the spirit of Movember, let's deal with the important and yet taboo issues of depression in men this week.
Dear Dr. G,
My name is Charles, I am 50 years old this year.
Two years ago, I lost my job as the company had some retrenchment exercise. Although times have been tough, I am coping as we had built up reasonable savings throughout the years. I am sure life will be back to normal soon.
In the last six months, I have encountered issues with erection. I admit I do drink and smoke more than I used to do, but I don't think it is excessive.
My GP thinks I am depressed and gave me some anti-depression medication. I think they make things worse. I am not sure I am depressed and need the medication.
Do you think my erectile dysfunction is psychological?
Please help.
Charles
Clinical depression is common and is reported to affect six million men in the United States. As this is mostly considered a "woman's disease", clinical depression in men is under-diagnosed and commonly unrecognised. In Asian culture, expressing emotion is largely considered a feminine trait and psychiatric treatment seeking acceptance is generally considered taboo.
The common symptoms of depression include lethargy, lack of appetite, insomnia and low mood. But men are less likely to reveal typical signs of depression as sadness. Depression may cause men to keep feelings hidden. Paradoxically, instead of expressing a depressed mood, they may seem more irritable and aggressive. Studies have demonstrated that men generally have a hard time dealing with the stigma of depression. They are less likely to share their thoughts with friends and family and are more likely to deal with the symptoms of depression by drinking alcohol, indulging in drugs or pursuing risky behaviour.
Depression can affect sexual desire and performance. This may be due to anxiety and a decrease in testosterone levels. The avoidance of intimacy often times can lead to further deterioration of sexual relationships. On the other hand, many antidepressants are also associated with the side effects of a decrease in libido and erectile rigidity.
Depression in men can have devastating consequences. The CDC reports that men in the US are about four times more likely than women to commit suicide. A staggering 80% of suicide cases in the US were men. In the UK, the National Statistics data also showed 19 deaths by suicide for every 100,000 men in 2013. The most vulnerable age group was between 45 to 59 years old.
The Movember movement has done tremendous work to bring awareness to mental health issues in men. However, it will take a great deal of cultural change and compassion to deal with depression in men. I leave you with a famous quote from Ian Fleming, who enjoyed both success and failure: "You only live twice. Once when you are born and once when you look death in the face".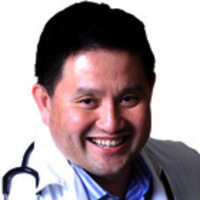 Dr George Lee is a consultant Urologist and Clinical Associate Professor whose professional interest is in men's health. The column "Ask Dr G" is a forum to help men debunk the myths and taboos on men's issues that may be too "hard" to mention. You can send him questions at askdrg@thestar.com.my