Johnny

The prevalence of infertility amongst couples has been reported to be 15% and the male factor reproductive deficiency is estimated to be ranging between 25 to 40%. Although the World Health Organisation had set the parameters considered the minimal standards for reproductive purposes, this is generally a guideline and the etiology of infertility is usually multifactorial. The parameters assessed for sperm analysis include number of gametes (15 million/ml), its morphology (at least 4%) and its motility (generally 40% or more actively progressing forward). Despite the importance of the sperm quality, the most important prognostic factor that determines the fertilisation is the female age (of course, the younger, the better).

The fear of a catastrophic male reproductive crisis was brought about when researchers published the scientific findings in the British Medical Journal in the early '90s. These researchers tracked the sperm counts of volunteers between 1938 and 1990. The data highlighted shattering news. Clearly, such a potential crisis drew the interest of scientists and the world at large. After all, it is the future of mankind at stake here.

Nearly two decades after the initial report, French experts acquired the data from men with normal spouses presented with infertility. Their sperm analysis, which should have been normal, also saw a decline to 50 million/ml, with the average age of participants being 35 years old.

The hunts for the "sperm killers" had begun. From tight pants to using the sauna, estrogen in the water to antibiotics in the ecosystem, and of course, the curse of mobile phones and laptops frying the crown jewels … everything was considered. The reality is, we cannot prove that any of these deplete the sperm copunt. The only scientific data that is verified showed that men who are obese, and eat unhealthy food and have sedentary lifestyles are more at risk. (Isn't that obvious?)

The American Motivational speaker and best-selling author Denis Waitley, who is also the founder of the National Council for Self-Esteem (seriously, this organisation exists?), once said: "Time and health are two precious assets that we don't recognise and appreciate until they have been depleted".

I actually am uncertain myself with the data that suggests a looming male reproductive crisis. But, the solution is simple, when we look after ourselves and the planet, the depletion of sperms (and sperm whales) may just be spared.

> The views expressed are entirely the writer's own.
Join our Telegram channel to get our Evening Alerts and breaking news highlights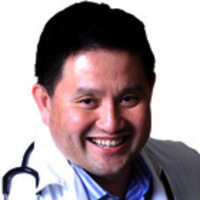 Dr George Lee is a consultant Urologist and Clinical Associate Professor whose professional interest is in men's health. The column "Ask Dr G" is a forum to help men debunk the myths and taboos on men's issues that may be too "hard" to mention. You can send him questions at askdrg@thestar.com.my