Some studies suggest that a majority of sexually active people will probably acquire genital HPV at some point in their lives.
Francois-Marie Arounet, also known as Voltaire, is arguably one of the most influential thinkers and philosophers whom I deeply admire. This French enlightenment writer is versatile; producing extraordinary works in plays, poems and novels advocating the freedom of expression, religion and above all, love. 
"Love has features which pierce all hearts, he wears a bandage which conceals the faults of those beloved. He has wings, he comes quickly and flies away the same." 
Call me an old fashion and a romantic fool. Sometimes with the blindness and foolishness of love, our hearts don't always love the right people at the right time. We hurt the ones that love us the most and sometimes we love the ones that don't deserve our love at all.
We such confusing thoughts, I am sharing an email of a reader who might be a bit hurt by "blind love". 
Dear Dr G, 

Thank you so much for reading my email. 

My name is Lucy. I am 42 years old. I am a regular reader of your column. 

I recently went to my gynecologist for my annual PAP smear and had sad news that I had been infected with the Human Papilloma Virus (HPV). The doctor said I had contracted this from my husband. 

I understand this is a form of Sexually Transmitted Infection and it is not curable. I also read in the Internet this may lead to cervical cancer. 

My husband and I have been married for 15 years and we had known each other for many more years before. Admittedly, we had our ups and downs in the marriage.

When I was pregnant with my youngest child; I caught him having an affair. 

I was hurt and thankfully we managed to work out the problems. Despite that, I adore him and he is my soul mate.
I am distraught to learn that I have contracted this infection from him and had to pay the ultimate price of cancer. 

I have confronted him and he assured me he is not fooling around. 

I love my husband deeply and I love my family even more. But should I believe him? 

Is there a way for him to test for HPV infection? 

I am scared. Why is this happening to me? Why am I paying the price for his infidelity? Why is love so blind?
Thanks in advance. 

Lucy 

HPV or the Human Papilloma Virus is the most common sexually transmitted infection. Some studies suggest that a majority of sexually active people will probably acquire genital HPV at some point in their lives.
The American Social Health Association estimate around 75% of sexually active men and women are infected with at least one strain of the virus by the age of 50.
To date, there are more than 120 HPV subtypes identified and they are classified according to numbers. More than 30 types of HPV are typically transmitted through sexual contact and infect the anogenital region.
Some may cause genital warts; other high-risk infections may progress to pre-cancerous or even invasive cancer.
HPV infection indeed is the cause of the vast majority of cervical cancers, however, most infections will not lead to cancer! The progression from subclinical infection to invasive cancer may take years and can be prevented by regular examinations. 
PAP smear is the liquid based cytology test used to detect abnormal cells in the cervix. This can also detect the DNA from several high-risk HPV subtypes, such as 16 and 18. If abnormal cells are found, colposcopy can be carried out to remove the cells with cauterised loop. This can prevent the development of cervical cancer. 
As a Urologist, I often come across men with their partners suffering from HPV infections. Like Lucy, this is a difficult time, coming to terms with an infection that has the potential of progression into cancer, compounding with the questions of partner infidelity.
The reality is, there is no way for us to verify whether men are in the high-risk infection group, nor incriminate them as the primal culprit for the disease.
There are many scientific researches reporting the diagnosis of HPV in the penis and scrotum. However, these are just research tools that are not approved by FDA and hence unavailable to the general public. The tests involve sampling the external genitalia with vigorous brushings to collect specimen for DNA analysis (OUCH!).
High-risk HPV infections in men may also progress to cancers of the penis and anus. The virus is also associated with cancer at the back of the throat and base of the tongue, known as oropharyngeal cancer. Michael Douglas apparently had admitted to such cancer due to oral sexual activities. 
In a quote from William Shakespeare's A Midsummers Night's Dream: "Love looks not with eyes, but with the mind. And therefore the winged Cupid painted blind." Despite the marvel of modern technology, we are unable to "un-blind" the source of Lucy's HPV infection. 
In reality, Lucy may never find out where, when, how or from whom the disease was transmitted. Even if we can, will your love be strong enough to forgive? Perhaps one day, "your true love is the bandage which conceals the faults of those beloved". 
> The views expressed are entirely the writer's own.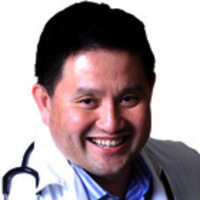 Dr George Lee is a consultant Urologist and Clinical Associate Professor whose professional interest is in men's health. The column "Ask Dr G" is a forum to help men debunk the myths and taboos on men's issues that may be too "hard" to mention. You can send him questions at askdrg@thestar.com.my