It is a cultural tendency not to associate expectant mothers with sexuality. 
It is scorching to the boiling point! The temperature has been sweltering in Klang Valley in the last two weeks, and even I have been feeling the heat. I don't often get the chance to get out of the operating theatre much (arguably the coldest place in KL). 
I had a lunch appointment and had to get into my car that had been "braving the heat" in an open car park. The ignition button felt like it was about to liquefy, and the thermometer in the car indicated a sizzling 41 degree Celsius. Seriously? (Officially, we were hotter than Doha that day). 
Everyone has been saying it is an El niño phenomenon. In fact, El niño is a band of warm ocean temperature that periodically develops off the Pacific Coast of South America resulting in the Southern Oscillation which causes temperature to fluctuate. Is this the threat of global warming? (Is it too late for all of us to recycle now?) 
In fact El niño in Spanish actually means "the boy" and the capitalised term El niño refers to "Christ Child" due to the periodic warming in the Pacific South America, usually observed around Christmas. 
Talking about the child, here's a letter from a concerned expectant father:
Dear Dr G,
I am a very proud father-to-be!! My wife is five months pregnant and I am over the moon, as this is our first baby! 

My wife recently went for a check up and was told she had bacteria in her urine. 

She was treated with antibiotics, but we worried about the effects of medications on the baby. 

The infection is now resolved, and the gynecologist told my wife she is more prone to infections during the pregnancy and advised her to avoid sexual activities, if possible (If possible? For five months. Is he serious?) 

I would like to know whether the infection is a  sexually transmitted infection. I also would like to know whether sex is safe during pregnancy.

Will the sex drive increase or decrease during pregnancy? Can sex during pregnancy harm the baby?

Can female orgasm cause contraction of the womb and result in miscarriage? Does sex drive decrease in women during pregnancy?

Are there any sexual activities or positions less harmful to the baby?

Regards
Andrew 

PS. Can you please answer the questions soon, I mean before the baby is born! 

I can almost feel your excitement of being a proud father-to-be. I know, I have not been able to answer all letters promptly. I am sure other readers will allow you to "jump queue" as I can sense concerns of "no sex for five months". 
The presence of bacteria during pregnancy is common and can happen up to 10% of pregnant women. This is called asymptomatic bacteriuria, and should be treated as 20-30% of untreated mothers end up having the infection of the kidneys (Pyelonephritis). The hormone progesterone during pregnancy increases muscle tone, causing reflux of infected urine to the kidneys. 
It is a cultural tendency not to associate expectant mothers with sexuality. Many women lose the desire for sex during pregnancy, not just because of the size, but also pre-occupation with the impending delivery.
Besides the fluctuating hormones, fatigue, nausea, weight gain and back pain faced by pregnant women, you shouldn't be surprised that sex is the last thing on their minds. However, the libido in pregnant mothers can go up and down. 
It is generally considered safe to engage in sexual activities during a normal pregnancy. In pregnancies which are deemed higher risk such as the threat of miscarriage, unexplained vaginal bleeding, twins or with history of pre-term deliveries, doctors may advise you to go easy on intercourse. 
Most fathers worry about sex harming their baby. The womb is really quite high up in the pelvis. The sexual penetration really has no chance of reaching the womb (Even if  you think you are very blessed in size). Moreover, the baby is well protected by amniotic fluid and the strong muscular wall of the womb. 
The contractions during female orgasm are different from the contractions associated with labor. Therefore the frequent sexual intercourse or orgasm should not induce miscarriage.
Most men worry about certain sexual positions that may be more harmful than others. In fact, as long as the female partner is comfortable, there is no specific sexual position that is more preferable or safe. However, I assume most men would have the common sense to avoid crushing the baby if you are a 100kg beast!
The presence of bacteria in the urine is very common in pregnancy, especially during the spell of heat wave that we are facing.
Although antibiotics are the key solutions for such asymptomatic bacteriuria, the long-term use of antibiotics is not desirable or appropriate. And although sexual activities are associated with increased risk of UTI, a healthy balanced diet and proper hydration in expectant mothers are the key preventions for recurrent infections.
Recent research highlighted the anti-oxidant effects and anti-bacterial adhesions properties of cranberry juice that may play a role in preventing infection during pregnancy.
Therefore, the preventive measures such as drinking cranberry juice during pregnancy may be the solution for recurrent bacteriuria, which will have the nutritional benefits for mother and baby. 
Finally, men who worry about sexually transmitted infection harming their baby, tend to have a "naughty" past that may return to haunt them. 
For men who have high risk of such infections, it is paramount to have it investigated, or at least having the necessary protection during sex to avoid harming their baby.
Dear Andrew, the only advice I can give you is "Keep calm and carry on".
> The views expressed are entirely the writer's own. 
Subscribe now to our Premium Plan for an ad-free and unlimited reading experience!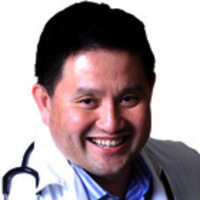 Dr George Lee is a consultant Urologist and Clinical Associate Professor whose professional interest is in men's health. This column is a forum to help men debunk the myths and taboos on men's issues that may be too "hard" to mention. You can send him questions at askdrg@thestar.com.my