Many clinicians are still doubtful of the risks and benefits of masturbation. 
I recently read an interview with Dawn French. She is my favourite comedian, intoxicatingly funny especially in the old school British comedy sketches, French and Saunders. I often wonder, why is there no such pleasure in watching television like the good old days? 
French was quoted saying: "I watch Schlock TV. Like the Kardashians. I love it. It's my guilty pleasure." Call me old fashion; what on earth is "Schlock" TV? Is "Schlock" even a word? Who exactly are the Kardashians? 
I was frustrated. Of course, the marvel of the information superhighway led me to the word "Schlock". Apparently, it is a derivative of the German word "Schlag", meaning something cheap, shoddy or inferior. Surely, the Kardashians cannot be that "Schlock"? 
On this rare public holiday weekend, despite not having the need to run the morning clinic, my "body alarm clock" had woken me up before the crack of dawn. 
I suddenly found myself wondering aimlessly with the frustration of having nothing to do. The temptation drew me in front of the TV watching the "Kardashians". Don't get me wrong, it was just a research, I was just sampling what the others call "guilty pleasure". 
After ten minutes of viewing, all that sex talks and Louboutin, I did not feel "guilty" and definitely had no sense of "pleasure". The disappointment took me straight to bed. I have decided to have a "Duvet Day". I have not done this since my teenage years, doing nothing and staying in bed, is definitely my "guilty pleasure".
A reader has expressed his "guilt" after "self-pleasure".
Dear Dr G, 

I am a 24 year-old-man and have recently started a relationship. My courtship with my girlfriend has become so serious that I am hoping to pop the question by the end of the year. 

However, I have a dark secret. I have not engaged in any sexual relationship but had been engaged in regular "self-pleasure". 

I hear this can result in Erectile Dysfunction and Premature Ejaculation. I also read somewhere it causes infertility.

Can you please let me know what frequency of "self pleasure" can end up with sexual dysfunction and infertility? Can this be reversed? 

I promise I will have more restraints from now on. I really feel guilty! 

Brian 

Masturbation is the practice involving self-stimulation of the genitalia for sexual arousal. (When defining the act in such a manner, it just somehow seems less of a lewd habit). 
Masturbation has also been depicted in rock paintings even in the prehistoric times.
Interestingly, according to the ancient Egyptians, the God Atum was believed to have created the Universe by the act of masturbation.
Moreover, the ancient Hindu and Greeks also have more relaxed attitude towards "self-stimulation".  Both Greek writings and Kama Sutra had considered the act a safety valve against destructive sexual frustration. 
On the contrary, in the 18th century, European and Eastern physicians began to have views of masturbation being deplorable and hideous "sin" of "self-pollution".
As many trusted the semen to be the "essence" of men, the "wastage" was generally perceived to have the consequences of "reduction of strength", memory loss and blindness. There were even cases of illness and death documented. 
Although the taboo of masturbation has generally declined in the 21st century, many clinicians are still doubtful of the risks and benefits of masturbation.
It is not surprising Bryan, like many other men, considers the persistent self-indulgence will have the "payback" in the "punishment" of sexual dysfunction and compromised fertility.
A recent scientific data from Australia highlighted daily ejaculation can be an important factor in healthy sperm number and motility.
Despite numerous more scientific researches highlighting masturbation is medically healthy and psychologically normal, the debates continue to divide clinicians and the public on the acceptance of such taboo behaviour as a physiological norm.
In 2007, the British National Probability Survey revealed 92% of men and 62% of women have masturbated in their lifetime.
If such indulgence truly results in damaging sexual health and fertility, surely the rate of sexual dysfunctions and infertility will be astronomical. In short, the occasional "guilty pleasure" to most of us hopefully will bring more pleasure rather than worrisome guilt!
> The views expressed are entirely the writer's own.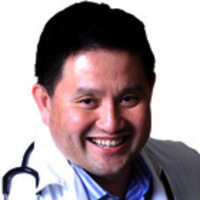 Dr George Lee is a consultant Urologist and Clinical Associate Professor whose professional interest is in men's health. The column "Ask Dr G" is a forum to help men debunk the myths and taboos on men's issues that may be too "hard" to mention. You can send him questions at askdrg@thestar.com.my