Contrary to common beliefs, the lack of testosterone does not just affect the libido and sexual health of men. The hormonal decline is gradual with more generalised impacts on other bodily functions.

"Qingming Festival, drizzly rain falls,
Travellers on the road, disconsolate,
Enquiring where an inn be found
Shepherd points far to Apricot Blossom Village"
Any respectable Chinese scholar will know this famous poem by Du Mu, an influential poet of the late Tang Dynasty. Qing Ming festival is a day of remembrance for the dead, with families visiting the graves of their ancestors to pay their respects.
I have still not grasped the true depth of Du Mu's stanza. Despite that, my trip with the family back to Kota Baru for Qing Ming is filled with dismal sadness.
Qing Ming is a day of reminder and reflection for me. As I visit my father, grandfather and uncle's graves, I cannot run away from the obvious "shortcomings" of my father and forefathers life spans compared to their spouses.
It is apparent that all my female ancestors have outlived their male counterparts by a long stretch (I mean a long, long way!). If my male ancestral track record is of anything to go by, I know myself and the boys in the Lee family are all doomed.
So, in the 21st century space age, and cutting edge healthcare provision, can I change the course of my destiny? This brings me nicely to answer a conundrum from a reader:
Dear Dr G,
I have read recently that men will also suffer from menopause.
Is this strictly due to the decline in testosterone?
What will be the effect of such decline in hormones?
Will every men suffer from the same fate, and when will this take place?
Apart from sexual function, what other bodily functions will be affected?
Thanks in advance for your answer.
Regards,
Mohammed
The reality is, men are the stronger gender compared to females. Before the ladies start stoning me to death for such a provocative statement, let me back it up with some statistics.
Many studies consistently revealed women are more likely to be affected by illnesses compared to men. However, it does not take a genius to work out that despite such "superiority", men are likely to die earlier than women.
The 2013 life expectancy in Malaysia showed women living up to the grand age of 77.2 years from birth compared to 72.6 years for boys, and we are 66th in the world ranking.
Monaco has overtaken Japan for the top spot, with women likely to attain the general lifespan of 90 years old and the men only catching up with a respectable 83 years. Even in the bottom of the rank, in Sierra Leone, the life expectancies in male and female populations are 48 and 47, respectively.
Some of you may argue this as an obvious conspiracy and treachery against "mankind" while others will accept men's inevitable fate of nature. Needless to say, such debate will persists in many generations to come. In fact, many academicians and clinicians are looking for the answers to close the gaps of this "gender inequality".
Testosterone is the fountain of youth for men and is not only responsible for the development of secondary sexual characteristics in the male gender. It is also essential for bone and muscle strength and the wellbeing of men. Many scientific data also support the protective roles of the hormone in the cardiovascular system.
So, with such protection throughout life, why are men's health still compromised? Although, there is no such thing as "male menopause" (as the name suggests, men-no-pause), the reality is the levels of the hormone decline gradually with age, compared to the more abrupt cessation of the oestrogen production in women, commonly after the age of fifty.
Contrary to common beliefs, the lack of testosterone does not just affect the libido and sexual health. The hormonal decline in men is gradual with more generalised impacts on other bodily functions including 'sleep, shape and state of mind'.
As a result, men with andropause (or more appropriately termed Late Onset Hypogonadism) will have less muscle bulk, osteoporosis, insomnia, tiredness and lack of energy and concentration. 
In reality, testosterone deficiency affects men differently at different ages. Men with cardiac co-morbidities such as obesity, smoking, dyslipidemia and diabetes are affected more severely. 
Therefore, one can argue the sedentary lifestyle in men in the 21st century is not just detrimental to the sexual health; it is also "destroying mankind". 
So Mohammed, although "mankind is not kind to men", it is not too late for us to "resist" andropause, by taking some simple steps in life such as healthy eating and regular exercise. 
You never know, we might see the life expectancy in men catch up with women. And of course, the added advantage of better sexual function from testosterone is naturally welcomed! 
> The views expressed are entirely the writer's own.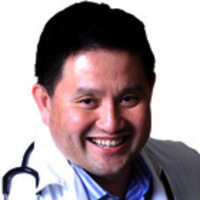 Dr George Lee is a consultant Urologist and Clinical Associate Professor whose professional interest is in men's health. The column "Ask Dr G" is a forum to help men debunk the myths and taboos on men's issues that may be too "hard" to mention. You can send him questions at askdrg@thestar.com.my