"Certainty? Nothing is certain but death and taxes!" Wisdom famously conveyed by one of the founding fathers of the United States, Benjamin Franklin. Is there really no other certainty in life? I often wonder. Are we really dwelling in this conundrum of the fine line between the art and science of probability? 
I confessed, I was heartbroken from missing the once in a lifetime chance of watching the Rolling Stones live on stage. I received a number of consoling emails and I thank you for your empathy. I discovered a glimmer of hope from an email from Boon, who was concerned for his children's penile sizes.
There is always a second chance. And that includes a second chance to watch Mick Jagger in Singapore. The marvel of the information super highway that connects the sellers and buyers at a click would be my last chance to get tickets for the Stones concert.
Indeed, after an agonising bidding at eBay and a big dent in my wallet, I now have a chance to rock with Mick, with a clear degree of certainty. 
Now, there was also an email of disenchantment from Rob: 
Dear Dr G,
I am a healthy 60 years old man. I am very concern about the possibility of having prostate cancer.

I went for a body check up recently and was told that my prostate cancer marker, PSA, was elevated (4.75). I went to see my doctor who told me the chances of cancer is there but he would like me to have a biopsy.

The urologist agreed with the plan of action, but warned me the biopsy may be inaccurate. He said a negative result is not absolute certainty of the absence of cancer, and a repeat biopsy may be warranted. 

Interestingly, he also mentioned the presence of cancer might not necessary warrant an immediate treatment, as some are slow growing. 

With so many layers of uncertainty; why did I check my PSA in the first place? 

Is it true, all men if live long enough, will have prostate problem? I am rather concerned and confused. Please help!! 

Regards
Rob 
The father of modern medicine and the founder of John Hopkins Hospital, William Osler, once said: "Medicine is the science of uncertainty and the art of probability". Nearly two hundred years later, his view is still applicable! 
Rob had a medical check-up and discovered an abnormal PSA (Prostate Specific Antigen). In fact, some men even described PSA as "Persistent Stress and Anxiety". 
Prostate cancer has emerged to be one of the most common cancers in the world and the modern diagnostic tool had generated immeasurable unease and apprehension.  
The PSA is the only widely available diagnostic tool for prostate cancer. It is a blood test that is specific (tells you something is wrong with the prostate), but is non-sensitive (does not tell you specifically what is wrong).
So, an abnormal PSA can be the result of an infection, ageing or cancer. It can also be transiently elevated after a man has ejaculated, a bike ride, or after a rectal examination. This can generate a great deal of uncertainty for the diagnosis. 
The second layer of doubt comes from the biopsy. The needling of the prostate through the rectal (that is the easiest route to reach the prostate) is the gold standard in the confirmation of prostate pathology. 
Unfortunately, only a small sample of the tissues can be extracted. In the presence of a small cancer, a negative biopsy may not be truly negative. This undeniably leaves the gold standard less desirable. 
Lastly, the ambiguity in the treatment strategies of prostate cancer is "the icing on the cake" for the final layer of uncertainty. Rob is right. Most men die with prostate cancer as they reach old age compared to the ones who die of the disease. 
In reality, there is no real scientific method differentiating the dormant or aggressive tumor. It is actually an acceptable practice to watch the progression of slow growing lesion, rather than treating all of them. (I know it sounds absurd not treating cancer, but this is the only way to treat men who don't necessary require intervention). 
Before I add another layer of confusion to Rob's quandary, I would like to point out such predicament may be the problem of the past in a few years time. Instead of using PSA for screening for prostate cancer, genetic testing will play a prominent role in the diagnosis and differentiation of prostate cancer.
As I am concluding this article, I realised that I had just crossed off another item on my bucket list after watching the Mick Jagger "Jumping Jack Flash" live in Singapore! Reflecting on the many uncertainties in life, I am thankful that most things will turn out just fine.
So Rob, even if you "can't get no satisfaction" with the worries of prostate cancer, you should bear in mind that prostate problem is another certainty in life for men (in addition to death and taxes). Even with the moves like Mick Jagger, he is not exempted! 
> The views expressed are entirely the writer's own. 
Join our Telegram channel to get our Evening Alerts and breaking news highlights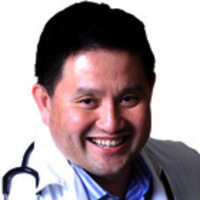 Dr George Lee is a consultant Urologist and Clinical Associate Professor whose professional interest is in men's health. The column "Ask Dr G" is a forum to help men debunk the myths and taboos on men's issues that may be too "hard" to mention. You can send him questions at askdrg@thestar.com.my