Taking the snip for medical reasons is more common that you think.


Q: I've done quite a lot of reading regarding circumcision, and I've decided to proceed with it. Can you please tell me what are the risks? Since I don't know any doctor, may I know if I can schedule an appointment with you at your clinic?

Andrew

A: Thank you so much for the email. I assume you are an adult and the decision to proceed with the circumcision is an elected personal preference. Since you are also asking for the details of which doctor who can help you, I also make the postulation the decision for the circumcision is not based on medical reasons. However, indeed many men choose to go for the "cut" due to prophylactic, therapeutic and hygienic reasons. Clearly if you are not an adult, the decision of such surgery will require a parental consent!

Anyway, despite circumcision being the most commonly done operation for many centuries. It is still an operation that carries certain risks. The word circumcision derived from the Latin word "to cut around". This is exactly what we do! The surgical removal of the prepuce is carried out the surgeon by excising the prepuce from the glans penis. In children, this is commonly done utilizing the circumcision device.

In adults, the procedure is often performed without a specialized circumcision device. This procedure can be carried out under the general anesthesia or locally injected anesthesia to reduce pain and distress.

Acute and serious complication of circumcision rarely happens (Less than 1%). Common problems are bleeding and skin infection. Long-term complication may also include excessive skin removal that may require revision. Complications rate are higher if the procedure is performed by an inexperienced surgeon or in unsterile environment.

Contrary to common apprehension, circumcision does not appear to decrease the sensitivity of the penis or result in adversity in sexual function. Therefore, one can be rest assured his manhood is still intact without the skin!

I am flattered and thrilled to learn that you are keen to come to the clinic to see me for clinical assessment. I would advice to see any urologist or general surgeon in the any hospital near you. I am sure the doctor will do a great job wherever you choose to have the snip!


Q: There is some concern or whether I am at risk of Erectile Dysfunction (ED). I am 33 and have some concerns.

I think I ejaculate too fast when I "self-pleasure". What is the normal timing of the interval? During sexual intimacy, I have suboptimal rigidity and the interval of intercourse is even shorter. Is this normal?

There are a lot of myths about "self-pleasure". Some say it causes the disappearance of belly button? Is it really harmful? Will it result in ED in the future? Is my ED psychological? How may I resolve this problem? Do I need medicine?

Anonymous

A: Thank you for your email regarding your risks of developing sexual dysfunctions. Truthfully, I find it difficult to believe a healthy 33-year-old young gentleman would be having erectile dysfunction (ED). I think you are having a "hard" time worrying about how the practice of "self pleasure" is ruining your sex life now, or in the future. In other words, you worry too much!

There are plenty of myths associated with "self-pleasure" or onanism. According to scientific surveys, many man (and women) engage in such practice in their lifetime, but yet worry about doing it. (Many more will probably also deny ever doing it). I guess too much indulgence in anything is associated with a sense of guilty pleasure.

This guilty feeling has raised fears and myths over many generations resulting "self-pleasure" perceived as "self abuse" This had brought about the connotation of filth, danger, embarrassment and Self-destruction. Hence the oldwife tales had expressed the looming psychosis, mental retardation or stagnation of growth. Others had also expressed concerns of inevitable "blindness" and "hairy palms" as the results of excessive "self-pleasure" (Though, I must confess this is the first time I have heard of the association of the disappearance of the belly button!!)

The commonest myth in all culture is the practice of "self pleasure" is emotionally and physically harmful one's sexual organs. Hence, one would have the mental terror and dread of foreseeable erectile dysfunction (ED) or Premature Ejaculation (PE) looming. Such unsubstantiated anxiety and trepidation can result in inexorable sexual dysfunction with certainty.

The reality is there is no scientific data supporting the theory that the practice of masturbation can damage the anatomical or neurovascular integrity of the genitalia resulting in ED or PE. There is also no evidence- based support of the excessive ejaculation will "drain" the essence of a man resulting in future infertility.

On the contrary, there is much research supporting masturbation is often considered as a method of "self- exploration". It can help a man (or a women) to discover what kind of touching or sensation more fulfilling.

Of course, the frequency of masturbation is very much dependent of individuals and lifestyle. According to the American Psychiatric Association, masturbation is only considered excessive if it gets in the way of daily activities such as work and study. I am sure not many people have such problems.

So, Dr. G's advice is to go and see a doctor. Thorough medical assessment is necessary to exclude organic etiology of PE or ED. The doctor might prescribe you a group of medication called Phosphodiesterase 5 Inhibitor (PDE5-I) or Short acting serotonin Reuptake inhibitor (SSRI) to help you to overcome some psychological barriers you are facing.

PS. I don't think is too detrimental losing the belly button, do you?

Q: I am a 22 year-old male and have been having a very embarrassing skin situation down there. I have a tiny patch of white bumpy rash grow under my foreskin right beneath my glans penis.

I am convinced it is not Sexually Transmitted Disease (STD) as I have been having it before I had any sexual experiences and the patch was small so much so that it did not bother me even after I started having sex. However, this rash has been spreading lately and now I am finding it increasingly embarrassing. I worry my partner finds out about them and gets turned off by me.

I look it up online and the closest answer I could gather is Fordyce Spots. Apparently, the ones people also get on their lips.

Can you give some insights as to what these rashes are and are there any treatments to remove it? Is circumcision the only solution? Truthfully, I really would like to keep my foreskin intact as much as possible.

Please help me out as they are not a pretty sight to look at and it is breaking my confidence level in bed.

Calvin.

A: Your diagnosis of the spot beneath the glans penis is "spot"-on (Oops, I guess another wrong choice of word). The wonders of self-diagnosis over the internet.

Fordyce granule or spots are small painless red/ white rice grain size papules appearing on the glans penis, labia and vermillion border of the lips. This is the medical condition described by a New York dermatologist in the 19th century. Undeniably, this is a condition not associated with sexually transmitted infection and has no significant clinical consequences.

Such defect is a cosmetic nuisance, which derive from normal sebaceous glands of the penis. Such granules may only become visible on an erect penis. Fordyce granules may aggregate together and form unsightly
lesions. This is usually associated with men with greasy skin.

Since Fordyce is a physiological phenomena, most would advice against treatment. However, there have been many dermatological interventions to treat Fordyce granules for cosmetic reasons. The laser treatment has been used with some success in diminishing the appearance of the condition.

Many studies have also demonstrated the resolution of the granules after circumcision. However, the granules may persist despite intervention.

Dr. G's advice is to accept "variation is variety and not deformity". Let the ladies accept who you are and not what your penis look like!

The views expressed are entirely the writer's own.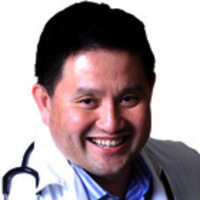 Dr George Lee is a consultant Urologist and Clinical Associate Professor whose professional interest is in men's health. The column "Ask Dr G" is a forum to help men debunk the myths and taboos on men's issues that may be too "hard" to mention. You can send him questions at askdrg@thestar.com.my