Ask Dr G

Q: I am now in my early 40. When I was in my 20s and 30s I considered myself a sexually active person. I had sexual thoughts and engage in frequent intimacy overnight with short intervals.

But I realized that now I don't have that power anymore. Every sexual encounter I experience, I have to wait for much longer intervals these days, up to thirty minutes. Is that normal with such gaps as when we get older and older? Or is that because I had abused myself with much sexual activities when I was in my 20s and 30s?

I am still active and have good libido. Is there any disadvantages or bad effect (in terms of health) if someone has too much sex in his life?

BS

A: I sense some degree of guilt in your email. It is not uncommon for men to feel guilty after years of pleasure in their youth.
This is human nature. Men often link the decrease of sexual performance to the past indulgence. Well, the good news is, there is no robust scientific data to support this.

What you are describing in your email is refractory period in sex.
Join our Telegram channel to get our Evening Alerts and breaking news highlights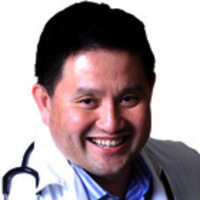 Dr George Lee is a consultant Urologist and Clinical Associate Professor whose professional interest is in men's health. This column is a forum to help men debunk the myths and taboos on men's issues that may be too "hard" to mention. You can send him questions at askdrg@thestar.com.my