Ask Dr G

Q: I am now in my early 40. When I was in my 20s and 30s I considered myself a sexually active person. I had sexual thoughts and engage in frequent intimacy overnight with short intervals.

But I realized that now I don't have that power anymore. Every sexual encounter I experience, I have to wait for much longer intervals these days, up to thirty minutes. Is that normal with such gaps as when we get older and older? Or is that because I had abused myself with much sexual activities when I was in my 20s and 30s?

I am still active and have good libido. Is there any disadvantages or bad effect (in terms of health) if someone has too much sex in his life?

BS

A: I sense some degree of guilt in your email. It is not uncommon for men to feel guilty after years of pleasure in their youth.
This is human nature. Men often link the decrease of sexual performance to the past indulgence. Well, the good news is, there is no robust scientific data to support this.

What you are describing in your email is refractory period in sex.
This is the recovery phase after orgasmic experience during which it is physiologically impossible to achieve another one.
For men, this interval may vary from minutes to hours (Some may even argue years).
For women, it is often believed the refractory period is non-existence, as multiple orgasmic experiences is possible within short intervals (How unfair!!)

It is generally believed the refractory period varies widely between individuals, occasions and age. The real control is in the brain with the cocktails of hormones controlling pleasures and rewards.
The main hormone is oxytocin; another is prolactin which represses dopamine (responsible for arousal).

Of course, none of us really understand what is going on in the brain (after sex, or even before), and the physiological basis of this is research intense to identify a pharmaceutical agent to reduce the refractory period in sex.
There are anecdotal reports to suggest the effectiveness of Cabergoline for this purpose (Imaging the potential!!)

According the medical literature, an 18 year old has a refractory period of about 15 minutes, and an average man is about 30 minutes (Sorry to make you feel less superior in your youth).
The refractory period increases significantly to about 20 hours in a 70-year-old man.

Until we find the drug that will reduce refractory period,  I hope you can accept what nature intended. It is simply a fact of life.

Q:I am 55yrs old and taking daily Cetririzine and 2 capsules of cod liver oil.
I was on lovastatin and hypertension medicine for almost 4 yrs.
Later advised by doctors to stop taking these medicines.
I have been without hypertensive med for almost 10 years now.

I have had this problem of early ejaculations (5mins after penetration) for a long time. I would like to find out what would be good remedy for dis problem.

Stephen

A: Congratulations for being able to stop the anti-hypertensive and statin medications despite having the diagnosis of blood pressure and dyslipidemia in your forties. Many of us want to be completely medication free, but without success.
Great job for being able to have good dietary remedy instead of long-term medications.
I am just a little surprised as to why you are on daily anti-histamine?

Coming to the real reason why you email me, about the "early ejaculations" you experience for a long time. You may be surprised to learn that five minutes is not as abnormal as most people think.

Early Ejaculation or Premature Ejaculations (PE) as defined by InternationalSociety of Sexual Medicine is a medical condition characterized by a man ejaculating within a minute of penetration, with inability to control the climax and resulted in negative psychological impact. So, based on your description of "five minutes", technically you do not have premature ejaculations.

So, what is the normal interval, you asked? Many studies have been done on normal subjects using a technique called IELT "Intra-VaginalEjaculation Latency Time".
It is not rocket science, it is just the partner's measurement of the penetrative intercourse time using stopwatch.
It is very crude and unnatural, but it is the best data we have.
From the studies done in "normal" medical students, it is reported to be between five to eight minutes.
Of course, this is the average interval that was recorded.

Many men do see me and demanded longer intervals. Unfortunately, no medications can help to prolong the IELT in normal subjects.
From the studies, normal men who take Depoxitine (The medications which improve PE) actually will not experience any enhancement of their performance.

We all aspire to be extraordinary, but most of us just have to live with being average. Enjoy your precious five minutes!

Q: I am 59 and on hypertension medication for 13 years now.
For the last two years or so, I have been beginning to get the problems of erectile dysfunction.
Is this common problem among males of our age who has been taking this similar medication?
If so, what would you prescribe other than the blue pills?

KC

A: Thanks so much for your letter. It is not uncommon for a 59-year-old to be on an anti-hypertensive for more than a decade.
I guess this is the fact of life in the modern stressful society.

The other fact of life in the modern era is of course Erectile Dysfunction (ED).
You may be surprise to learn that ED can affect up to 52% of all men in North America, according to a famous Massachusetts Male Aging Study (MMAS). In my experience, the prevalence of ED in Malaysia ranges from 25%-40% of men at the age of 50 years old.
I don't think this is because Malaysian men are healthier than the Americans. I just think it is still a taboo to discuss ED.

You would be a typical man who seeks help in my clinic for ED.
ED is closely linked to metabolic syndrome in a modern society.
This is a condition involving hypertension, dyslipidemia, diabetes and obesity.
These conditions will indeed have a negative effect on erectile tissues.

The medication that controls your blood pressure and the hypertension itself may play a role in reducing the erectile rigidity in your case.

Of course, many men may like to have the remedy without the blue pills. Sadly, even the change of life style may no longer work to reverse any damage of the blood vessels or nerve to the penis over the years.
This makes the ED irreversible an not curable.

My advice is, see your doctor for an assessment of suitability for PDE5-I (The blue pills). Live a healthy lifestyle, exercise regularly and control the blood pressure tightly. Hopefully, the ED can be continuously treatable and not deteriorate further.

Q: I'm currently 23 and have recently discovered that I have what I've come to know as phimosis after doing some research about it.

It occurs when I tried to have a first sexual intercourse.
I discovered that upon penetration the foreskin does not retract fully and it caused me pain and thus we stopped shortly after that.

However, I was able to somewhat retract it to at least exposing half of the glans penis when flaccid.

What is your expert opinion on this besides than having to undergo circumcision to resolve this problem?

Frustrated Anthony.

A: It is clear that you are having a horrible time in the beginning of your sexual life with this tight foreskin. Phimosis is simply the inability to retract the foreskin due to tightness.

This is a natural phenomenon in life. The foreskin is adherent to the glans from birth and rarely retractable. Fifty percent of one-year-old newborns can retract the foreskin and this increases to 90% by the age of five.
With increasing sexual maturity in puberty, the retraction is possible in 99% of 18 year-old-men.
The retraction is not just necessary for your sexual encounters; it is crucial for the penile hygiene.

I guess I should not add further frustration to you, by pointing out that you are the unlucky 1%.

From your description, the phimosis you experience is more severe than others.
For the milder cases, I can advise patients to retract the foreskin regularly, especially having shower, to clean the smegma.
Occasionally, I also ask them to apply steroid cream to reduce the inflammation and scarring that causes the tightness. However, such interventions usually are short term measures and not long term cure.

Other men have unjust fear of circumcision and refuse to part with their foreskin. For such patients, alternative surgical correction may be preputioplasty. This is a minor surgery to make an incision on the penis to enlarge the opening rather than removal of the whole skin.
I must highlight the cosmetic outcome of such therapy is less than desirable, as the penis may look  "hooded".

It is obvious what my advice is (After all, I am a Surgeon). Join the one-third of men in the world who have had the cut. Go for it, you really need it!!

PS. Hope you are not more frustrated after reading this, as I was pointing out the obvious!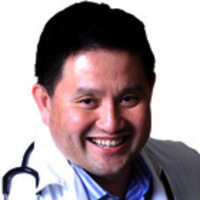 Dr George Lee is a consultant Urologist and Clinical Associate Professor whose professional interest is in men's health. The column "Ask Dr G" is a forum to help men debunk the myths and taboos on men's issues that may be too "hard" to mention. You can send him questions at askdrg@thestar.com.my