Q: I'm 29 this year with one kid. I'm writing to you regarding sexual health. I am a very sexually active person. I have few questions for you.
I have always wanted a greater length of my penis. My current penis is about 4 inches and frankly I am not satisfied with this. Is there a  way to increase the length of the penis for example, surgery, penis enlargement pills, or some sort of exercise?
How do I improve or maintain sexual health for my wife and I? Are there any herbs you that you can recommend?  
Steven
A:
How delightful having received you email, and knowing you are fascinated with sexual health since young age. In fact at the peak age of 29 years old, you are at the zenith of sexual health, thanks to your testosterone. You are not alone, different individuals have different manifestation of their sexual energy. Some are "curious",  like you, and others may be obsessive!
Firstly, your desire to have a lengthier parameter of your external  genitalia is perhaps on the top of the wish lists of most men, not surprisingly! So, again, you are not alone. Having a 4-inch penis, that functions well is quite normal. In fact, it is what an average man, possesses when you analyze the international medical literature.
Of course, I am talking about an average man. Some men may not accept being average and aspire to be extraordinary. For some, they may go for lotion and potions, injections of foreign bodies, surgical augmentation or persistent tractions (Ouch). Sadly, many who had tried do end up in my clinic with regrets and disfigurement, of course after the unsuccessful torments. My advice to you is save money, delete the spams and stand tall and stand proud.
Lastly, glad to hear you are keen to maintain the youthful sexual relation with your wife (Don't we all?). I think there are only two ways you can achieve that. Firstly, maintain a good physical health. The usual strategies such as eating healthily, exercising regularly and avoiding smoking and drinking of course are the gold standard. However, I think the real key for couples to maintain a healthy sexual relationship is communication. Only the biggest sexual organ of the body, the brain, can keep the passion of intimacy going.  
Q:
I am 40 years old and never had sexual relations. When I have my menses, for three days it is normal, when it almost finishes, I see little fresh blood stains on my pad (not the normal dark colored menses). Then it stops and continues with normal dark discharge of menses.  
I do not bleed other times; in between periods I do not experience any bleeding.
Is it normal? Now the fresh bleeding is no longer seen. Just want to know what is the cause of the above.  
Lina
A:
Thank you for your email, it is always a pleasure to answer questions for ladies (even though I am a mere Urologist).  
Irregular pattern of bleeding is often a topic of concern for many ladies. Some may wonder whether they are experiencing hormonal changes and other are concerned about infections. Of course, at the back of your mind, cancer is the biggest fear you have.  
My impression from the brief description you have outlined, your problem should be of benign and transient nature. Irregular periods are not uncommon and most of them are self-limiting.
The good news is, your risk of cervical cancer is significantly lower, as you have not engaged in any sexual intimacy. Cervical cancer is closely linked to Human Papilloma Virus (HPV) infection, and your risk of such infection is negligible. Of course, the risk of cancer from other pelvic organs do exist in a 40 year old lady. Therefore, I urge you to see a gynecologist if the symptoms do persists.  
Thanks again and hope the symptoms do not recur.  
Q:
I would like to know how likelihood a person gets PVPS (Post Vasectomy Pain Syndrome). I read from the website and seems like a  high percentage of man will get PVPS several years after the procedure. Is that true?  
Jason
A:
Isn't it fearful to take the plunge? This is one of the most feared consequences that would send the enormous chill down any man's spine, PAIN, before they consider the" inevitable" vasectomy.
I spent countless hours counseling men before they make that big decision to have the snip. Of course, two other two dreaded considerations haunting men are "Are they irreversible?" and "Will they impair my sexual ability?" I think I have to deal with these on another occasion.  
Let's be a real man and deal with the pain issues. What are the facts of PVPS (Post Vasectomy Pain Syndrome). This is essentially a chronic persistent pain that may develop immediately or even years (yes, years) after vasectomy. It's a syndrome because there is no specific pattern of pain, course of recovery or treatment strategies.  
The symptoms may come in the forms of pain in the genitalia, exacerbated by physical exertion, erection or ejaculation. The intensity of pain can range from mild discomfort to debilitating pain. This can certainly bring tears to many men's eyes.  
The etiology of PVPS is unknown, some blame it on the congestive pressure that builds up after the occlusion of the sperm ducts; others speculated the entrapment of nerves. The good news is, whatever the cause, most symptoms do improve with time!  
Recently, a telephone survey of men, four years after vasectomy, revealed that up to one third of the men still suffer from slight discomfort, but most of them are not adversely affected by the symptoms. In my personal experience, this figure of PVPS is much higher than my own clinical practice. In reality, only about 2% of men will have such complications, and most of the discomfort will resolve within 90 days.  
Well, think of it this way. The moment your child was born, it may have been the proudest day of your life. When you shed your tears of joy, your partner was shedding the real tears of pain. So, what is a small amount of PVPS in comparison?  
Q:
I wrote to you previously regards my BPH problems. Please may I ask you more?  
Beside medications for reducing the prostrate size I understand that there are alternative treatment like surgical procedures and the common procedure that carry out is TURP. I am a by-pass patient and am on blood thinning medications. Would this be a risk for the procedure, and is there a risk of post-procedure bleeding?
By-pass patient
A:
Thank you again for taking time to email me again. I do apologize for not including surgical interventions in the previous answers I conveyed.  
Just a recap; Benign Prostatic Hyperplasia is the benign enlargement of the prostate than can torment most men with advancing age. The symptoms may include frequency of urination, urgency; poor urine flow, straining of urine and nighttime urination. For most, this is a mere nuisance. For others, the symptoms can impair the quality of life.  
Three decades ago, most men with such presentation would undergo endoscopic operation, TURP, to relieve the obstruction. Hence, this has been coined the gold standard. Of course, time has changed. As a urologist, I don't do as many operations as I used to. This is mainly because the medicines (Alpha Blockers and 5 Alpha Reductase Inhibitors) have changed the landscape of Urological practices.  
These days, we still perform operations to relieve prostatic obstructions. These are usually considered second line treatment after failed medical interventions. Of course, many men also present late with complications of BPH including renal impairment, bleeding, recurrent urinary tract infections, bladder stone formation or even inability to urinate. At this juncture, usually there is no other option.  
In the last two decades, the advancement of medical technology has also transformed treatment. Laser technology has been the main player. This technology plays a role to reduce the complications of TURP such as bleeding and other post op complications. Patients who undergo such therapeutic interventions can expect faster recovery and even less side effects of sexual health.  
So, for those who are fed up with the medicines, why not think of operations?  
The views expressed are entirely the writer's own. Please send You're your questions at askdrg@thestar.com.my
Subscribe now to our Premium Plan for an ad-free and unlimited reading experience!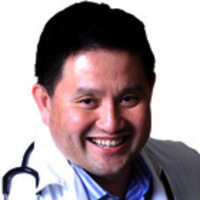 Dr George Lee is a consultant Urologist and Clinical Associate Professor whose professional interest is in men's health. This column is a forum to help men debunk the myths and taboos on men's issues that may be too "hard" to mention. You can send him questions at askdrg@thestar.com.my