Dear Dr. G.

As we are venturing into a prolonged MCO, I am hoping to ask you some trivial questions that have been bothering both my girlfriend and I for a while.

I am 27 and have been in a sexual relationship for the past two years. The relationship is going well, as we are very active and healthy, especially when it comes to bedroom matters.

In recent weeks, during the lockdown, we started communicating in an open and honest manner about what we found attractive about each other.

My girlfriend was very pleased, when I told her I found her bum most sexy. However, she was absolutely furious when I suggested she should consider "going Brazilian" down below. I even dared to suggest she should "style" it!

She reckons we should not follow the trend of shaving the pubic hair, and she refuses to be pressured into it. She thinks the pubic hair is there for a purpose and shaving it will only cause complications.

I would like to put Dr. G on the spot on the issue of hair in the pants. What exactly is going Brazilian and what type of pubic hair styling has been described? Do men and women prefer natural or shaved pubic hair?

Is it common for women to go Brazilian? Or do women simply feel pressured to do it? Finally, is there risk in shaving or styling the pubic hair?

Yours truly,

Brazilian Brian

The culture of the removal of male and female pubic hair has been practised in for generations. In many societies and teachings, the practice is considered hygienic. Experts in ethnology observed the culture of removing bodily hair in Hindu and Muslim culture.

In Western societies, the removal of female bodily hair came into vogue in relation to the reduction in the size of the swimsuit. The bikini came into fashion and has surged in popularity since 1946, and this coincides with the practice of shaving and styling pubic hair.

Towards the end of the 20th century, popularity in lingeries also encouraged the removal of pubic hair.

In the modern era, the clean-shaven pubic hair or styling is often regarded as aesthetically pleasing and erotic. Some experts speculate the hairless crotch is associated with youthfulness and sensuality.

The freedom to shave and the removal of visible hair has even become glamorous and an important expression of femininity.

The recent decades also witnessed an evolution of such self-expression. The styling or modification of pubic hair has become societal trends and an expression of self-identify. The styling has become so sophisticated that several basic styles emerged and are referred to by interesting names.

The origin of the "worldly" names of pubic styling is unclear. However there are effectively three major types described.

Perhaps the most commonly known is the Brazilian or Sphinx Wax, where the pubic hair from the vulva, labia and perineum is removed entirely. The other form of styling is the French wax, which is also described as partial Brazilian. Such styling is also termed "landing strip", where a vertical strip of pubic hair is left intact just above the vulva.

Lastly, the basic bikini wax, also commonly known as the American wax. The practice achieves a triangle shaped pubic hair where the remaining bodily hair cannot be seen with the swimwear.

The Brazilian wax is often considered the most controversial. Opponents of such waxing believe it makes adult women look underaged, encouraging unethical behavior towards women. Moreover, many critics also suggest waxing and styling of pubic hair has generated a multi-million dollar industry, where women are pressured by societal trends and spouse desires.

The practice of shaving and waxing is not completely risk-free, as it can be painful and associated with skin infection when not performed hygienically.

The Journal of the American Medical Association published a survey in 2016 studied the attitude towards shaving of pubic hair amongst American women. Among the female participants, ranging from 18-65 in age, 84% admitted to grooming the pubic hair in some way.

Nearly 60% of the women reported that the primary motivation for grooming was hygiene. Some 21% admitted the reason for grooming is due to partner preference.

On the other hand, another study demonstrated that 30% of men admitted au naturel pubic hair is repulsive and would make them consider not dating the person. Many men reckon trimmed and clean pubic area is more hygienic and healthy.

The Canadian Rapper and songwriter, Drake once said: "I've never been reckless. It's always calculated. I'm mischievous, but calculated". In reality, many would consider shaved or styled pubic hair to be more adventurous and mischievous, instead of being ill-intended or derogative.

Like most sexual preferences, open communication of likes and dislikes is the first step for couples exploring and enjoying each other. Most would agree shaving, styled or going completely natural should be up to the individual, with being comfortable being most important.

Dr. G is often put on the spot by men (and women) asking for advice on how to convince their partners to go Brazilian (or French and American for that matter). His advice is "never be reckless, instead be calculated and yet mischievous".

Perhaps one way to convince the partner is "just in case the mischievous Brazilian hasn't worked out as planned, there is always a fall back to the calculated Malaysian when the lalang grows!"
Subscribe now to our Premium Plan for an ad-free and unlimited reading experience!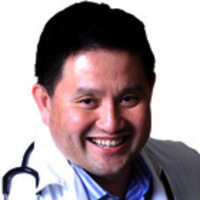 Dr George Lee is a consultant Urologist and Clinical Associate Professor whose professional interest is in men's health. This column is a forum to help men debunk the myths and taboos on men's issues that may be too "hard" to mention. You can send him questions at askdrg@thestar.com.my